Bulleted 👏 List 👏 Of 👏 Life 👏 Events 👏 In 👏 No 👏 Particular 👏 Order
- Wedding was great! Very emotional, pastor was sure keen to let everyone know that when a man and a woman are joined, the holy matrimony that only a man and a woman joining as women and men can do to seal the sacred bond between a woman and a man yada yada ... but the reception was great and we were all very impressed by the groom doing a front flip on the way to the altar.
- Covid scare in the middle of the reception! Mostly for me everyone else didnt seem to care much, but literally everyone I had gone to the music fest with and all their coworkers got covid. Did two rapid tests and didnt feel symptoms so I guess it worked out somehow.
- Got the XT -> USB adapter! So now after years of having it sit around I can start restoring the old model F keyboard! Supposedly if you ask enthusiasts (i am not one) this is the clicky clackiest keyboard ever made. I can confirm it is very clacky. It also weighs about 250 pounds, has the ctrl, backslash, tilde, and function keys in bizarre places. And the i, 4, +, and backspace keys dont work yet but that'll be fixed soon hopefully
- Having a hard time at work, not because the job is that demanding really but because it's finally sunk in just how pointless everything is. Its so hard to bring myself to care when best case scenario our company gets some money and another one doesn't? I don't really like the products we're making. I wouldn't recommend them to a friend. And soooo many jobs are like this. Do I really care if Twitter's ad board is more efficient? Or Johnson and Johnson are able to automate away 40 inspector jobs etc.
I literally cant think of the last time someone made non-indie-videogame software and I was like, wow. I'm glad they made this, my life is slightly better now. Seemingly everything is just new and innovative ways to make life worse & more expensive. Finally see why everyone else hates programmers.
- Also in a funk 'cuz I feel like my life is stagnating living with my parents but also, where else would i go, and boy is $1.5k/mo rent with roommates really not that much better than $0/mo rent with two roommates that make dinner sometimes
- Therapy insurance is annoying. That is all.
- Found out about low power radio! https://www.prometheusradio.org/ Supposedly sometime soonish the FCC will give away radio bandwidth to nonprofits running < 100 W transmitters. Thats somewhere around a three mile effective radius. Music licensing is cheap (couple hundred a year) and cost of equipment is sorta cheap (~5k) definitely affordable for someone not paying rent. Less than the amount I've lost in stocks in just the last few months.
Really considering trying to start one of those up, not like its been announced yet or anything. Would have to be after moving out of the 'burbs tho cuz three miles around here barely reaches the publix.
Would be so fun to have just one station on the air only playing bad stupid songs. Could toss the what music u listening to threads on the air idk theres just so many gimmicks.
- Secretly dreaming of leaving it all behind and finding a mixed use retail/residential place to start a boardgame cafe somewhere. Pittsburgh and Ann Arbor of all places don't have a single one!! Philly, which seems like a cooler city has 3 of course :p, might move there regardless of other plans it seems like a nice spot. Would be so cute, open 5-10 W, R, F, S, U, so I wouldn't have to leave the 9-5 until it picks up. Mixed use so it could be a house too without overpaying on land. I'd be the only employee so no fussing about payroll. Already have 100 or so boardgames for the boardgame wall.
- @mk, fyi if you have a \* when you edit it will turn into *
anyways thats everything, ty
i haven't been on Hubski in over 3 years! I love that it's still active here. Since last time I've visited, I've transitioned genders and finished about 99% of a master's degree in electrical/computer engineering--still one week left before I graduate, but it looks like I'll probably have a 4.0 for the program. I can code in like five different languages now. Right now I'm knee-deep in the last data science project for a machine learning class, which involves predicting stock prices. Not totally my thing, but the problem-solving aspect is cool. My therapist let me know this week that they could give me an ADHD-I diagnosis. It gives me hope that I can look into medication and start getting my life together, and stop relying on semi-functional coping strategies and Indian modafinil to stay on top of my deadlines and obligations. I'm scared to death to try to get out there and find work this summer, but I think things will work out.
I also finally got glasses after four years of noticing my vision gradually deteriorate, and they're super cute! It feels good to see things in focus.
–
Glad you're back hope you stay around a while! I myself come and go in waves as do many of us, so no worries. Congrats on being able to be your truest and most authentic self and on finishing up grad school. I've got one more year left in my MPH so I feel the grad school pain and am very excited on finishing it up.
–
Thanks! I think I will stick around, I've felt drawn more to long-form media and substantive discussions recently. I always liked the vibe here and am not totally sure why I faded out in the first place, but I'm sure it had to do with a hunger for dopamine-driven interactions starving out more depth-oriented ones.
Good luck with the last year of your MPH! I do think that in many ways this pandemic was a great time to go for a grad degree. We didn't miss out on a lot being busy the past couple years haha
Hubski broke the 100 comment barrier twice over the past few weeks! Haven't noticed that in a while.
recent comment activity
1 week ago: 101
2 weeks ago: 84
3 weeks ago: 76
4 weeks ago: 102
5 weeks ago: 71
6 weeks ago: 64
7 weeks ago: 53
8 weeks ago: 92
At a cool conference today. Love that I'm now finally at the point where conferences interesting not because of the talks and booths but because of meeting the right niche of people.
Work is still brutal (by my standards). Had a meeting yesterday that, had it reached a different conclusion, could be the end of my team altogether. The idea for the short/medium term now is to seriously reorganise, in the sense that any work that can be easily offloaded to others will be offloaded to others so that I can breathe and grow again.
Our mortgage is aaaalllllmost done. It got approved, but we had to fix a few mistakes in the final offer and thus need to re-sign it. Funny how it's a lot of effort to get through their system, but once you're through it's apparently no issue to change a tonne here or there. Effectively, that last hurdle is done and we will have a house in two months. (_In this economy? Yes. Send help. eeeeeee_)
Woke up this morning with a cough, thick head, and lethargy. I haven't been anywhere or done anything in a freakin' WEEK, but ... oh no! ... my body decides to catch something, and now I'm feelin' poopy.
I'll go upstairs and take a COVID test as soon as I care enough to get out of my chair.
Work is super slow right now. My work tends to be "seasonal" around how public agencies budget and spend the public's tax dollars. And I should be super busy into June ... but have literally NO work on my plate. So I'm making up some fun(ish) projects to do around my job, like graphics, and market research. I like doing that kind of stuff.
-
Aging is kinda fucked up in America, the land of zero discernible "health care" and lots of health insurance. Working with dementia (Alzheimers) and maneuvering various end-of-life issues and discussions is depressing because of the way our culture is all-in on "continue life at any cost", rather than people having choices about how they want to spend their final days.
Humans are oddly inhumane towards humans, yet compassionate and humane towards animals in truly beautiful ways. That's fucked up.
-
The wife and I discussed the very real possibility that I might be able to retire very soon. "What would you do with your time, if you didn't have to go to work?" is almost as fun a game to play as "what if I won the lottery?"
I'd definitely spend a couple days a week volunteering at my friend's blacksmith shop.
I'd get a personal trainer and meet with them three days a week for workouts focused on long-term health.
I'd probably re-open my marketing/writing consultancy and only take on clients I WANT to work with, regardless of their ability to pay.
And I'd probably spend a month solid on Fallout:76, then put the Xbox away forever and move on.
I'd read. I have a stack of books ready to dump themselves into my head and heart.
It's fun to think about, at least. Gives me something to do while work is slow...
–
I retired at 44 but didn't realize it until 46. I recommend it wholeheartedly. Granted, I was used to it from ten years of seasonal work where "job" is this thing you do when there's work, and it pays enough that the other 2/3rds of the year you don't have to bother. Which sounds kind of like what you're dealing with, with the notable difference that nobody is expecting me to pretend to justify my salary.
There's a flu going 'round. It's a dick. It's still in my lungs, although I never stopped walking. I definitely stopped running. Which is reflected in Strava. Which you were supposed to be my workout buddy on. So before you contemplate a personal trainer, maybe contemplate just getting out and taking in some fresh air. It's lovely out there lately.
–
Oh man... Strava... forgot I had that installed!
I still go out for two dog walks a day, minimum, and my knee is MUCHO MUCHO better-o, so i am going farther (somewhat) faster, when the dog isn't stopping every 9 feet to sniff something else, or try to eat yet another chicken bone someone discarded next to the road.
Earnings Before Interest and Taxes over Interest Expense. In other words, "all the money you're bringing in" divided by "what you're paying on the bonds you sold to stay afloat."
With 80% of the NASDAQ composite earning less of a paycheck than they're paying out in credit card bills.
You tell me. Does the market have further to fall? 'cuz if you issue some bonds now? no one will buy them. You gonna do some share repurchases? With what money?
Graeber talks about these short-lived Roman gardens where housewives would basically plant a bunch of seeds out-of-season and make like a single plot of ridiculously overgrown seedlings to compete with one another. It wasn't agriculture per se, it was a festival thing where you weren't making anything to eat, you were making things to impress other housewives. Plant the seeds, water and fertilize the shit out of them, drag them down to the 4H club, win some beads, watch your shit wither and die, don't care less 'cuz that stuff was like two weeks old and it was never gonna be worth planting because it's out of season and will totally die.
The French economy is in recession and inflation has not peaked
'Member this guy?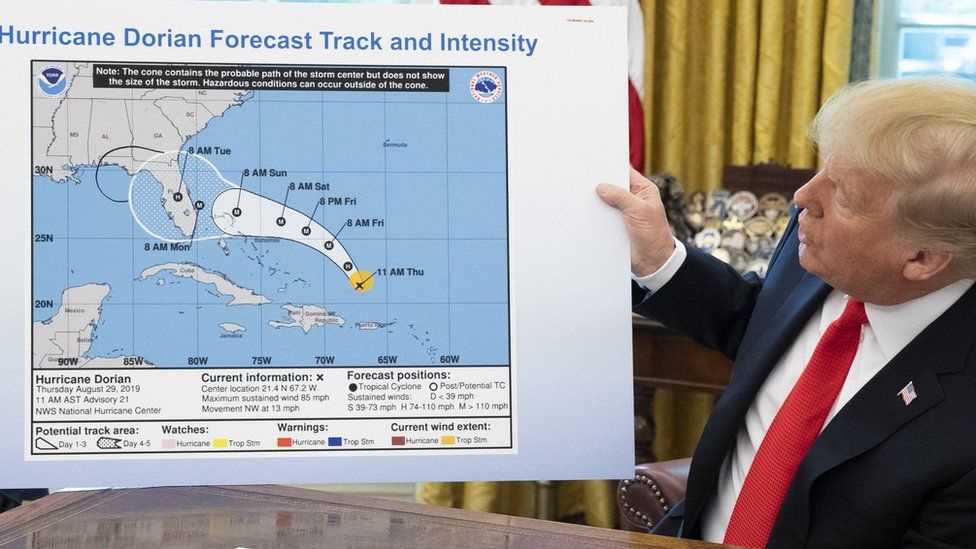 Now imagine that wasn't about a hurricane, but about the economy, and it wasn't an orange-haired Nazi moron, it was actual experts, and they produced this:
gonna bug me all day trying to remember what those damn gardens are called. Maybe it was "growth stocks."