Now - you may watch ten seconds of that and go "OMG what is this cringe." She doesn't have much going for her stripped of context. But she was, up until yesterday, sitting on $3.6b worth of stolen BTC.
What fascinates me is not that she's a terrible rapper. It's not that she wrote an article for Forbes about protecting yourself from cybercriminals. It's not that she managed to trick Inc into profiling her antics. It's not even that the bulk of the charges are against her husband, or that a high-fivin' white girl managed to spearfish Bitfinex for a quarter of their assets only to catalog their addresses and keys in Google Drive:
Law enforcement says it was able to seize the 94,636 Bitcoin left in the wallet because Lichtenstein allegedly uploaded a list to a cloud storage and email provider that contained addresses for the wallet that Binfinex's funds were dumped into, along with the private keys to access them. The file was encrypted, but after obtaining it through a search warrant, the statement of facts says that law enforcement was able to decrypt it and several other files (though it doesn't offer any explanation of how).
No - what fascinates me is that crypto used to be a place where characters like this could get away with anything, and now you're stuck buying Playstation gift cards on Russian darknets.
At today's prices, $267 million of the bitcoins stolen from Bitfinex in 2016 have now been laundered or cashed-out through darknet markets, privacy wallets or exchanges. At that rate, it will take another 114 years to work through the rest of the stolen funds. As well as shedding light on criminal activity such as that suffered by Bitfinex, blockchain analytics has made it increasingly difficult to make crime pay when using crypto for illicit purposes.
It's odd to me that cryptolibertarians still see the government as quaking in their boots from the astounding freedoms enabled by cryptocurrency rather than recognizing that this chucklefuck would have been better off with a suitcase of hundos. Like, there's spooks out there whose phones beeped every time these suckers bought a Walmart gift card. And the government is against this why, theoretically?
Wow, I... really don't like Razzlekhan. Thanks for introducing us.
So far, almost all of the fantastical claims about the problems crypto would solve seem to have been based on a misunderstanding or misrepresentation of economics, technology, and/or human behavior. It didn't "decentralize wealth", or help alleviate wealth inequality. It's less convenient than a debit card. It isn't untraceable, as we see here, and it damn sure isn't FDIC insured. If the supersecret goal was to undermine faith in The Establishment, it didn't even do that. The only meaningfully/measurable thing it has done so far is waste a shitton of energy from people speculating on its value. People who, most of which, don't really understand the way it works.
And I am NOT hating on anyone here who bought ETH before it blew up. Honestly, I'm totes jealous. Almost bought a few hundo, made a wallet and everything, like 2015-ish, or whenever insom was talking about it on here. ETH and other crypto that can hash not only numbers, but also words, thus can do DAO, should be more encouraged than BTC and numbers-only hash ledgers. I wish we were closer to further incorporating blockchain ledgers into existing infrastructures, but maybe it's good we're not. Until we have widespread quantum computing, it's all a major energy problem, and that's at least two or three decades away.
steve posted about this earlier today, figured I'd tag him.
–
It's still early days for cryptocurrency. As I was explaining to a friend today, traditional finance hates crypto because they make their living applying financial dogma while crypto takes, as its fundamental assumption, "money doesn't work like that."
The problem is people involved in crypto tend to be either (A) computer science dudes who live a life of abstraction or (B) libertarian buttheads who say "fiat" like it was a four letter word. There aren't a lot of big picture people and those who are talking about it find no audience.
I think the US government is big picture.
Fundamentally? cryptocurrency permits a trustless exchange of value without any threat of violence to back it up. That' something entirely new under the sun, something the human race has never encountered before. It also, obviously, permits an nth-decimal-place level of accounting across all digital frontiers. It's an accountant's wet dream - most of the fantasies of the early cypherpunks took the form of "we will beat the government... at computing!" which can be true for six to eight months under the best possible conditions.
Ultimately? Crypto can eliminate the middle man in transactions. It can automate all the stuff we currently need banks for. I think that's a big deal, and I think it's going to be revolutionary. But I also think it'll make it a whole lot harder to avoid taxation and tariffs, and i gotta ask what kind of fucking moron thinks your average government wouldn't jump on that shit.
I suspect Bitcoin would have evolved to something else if Paul Calder LeRoux weren't in jail.
Until we have widespread quantum computing, it's all a major energy problem, and that's at least two or three decades away.
An Ethereum proof of stake node can run on a raspberry pi. Technically it can run on your phone but that's the low-power version - everything Uniswap or any of the other Web3 services is running on the beacon chain.
There are currently 292,000 validators running on the beacon chain. Most of them are virtualized, with many running on DigitalOcean or AWS. Unlike proof of work chains, there is no advantage to bringing more firepower to the table - a lightweight instance does the same job as a heavyweight.
Presume Raspberry Pis. Presume 12.5W ea. Presume ten million validators, a fully built-out chain. That's 125MW. By way of comparison, Bitcoin most likely topped out at 132TW last summer - we're at six orders of magnitude less.
Compare and contrast: there are three million small businesses in the United States. Presume each one of them has a credit card reader. We've got a Square - it sucks down 20W. The existing credit card infrastructure in the United States consumes on the order of half the power of a fully-formed proof of stake network under the most egregious estimate.
Last week about $250 million of eth was stolen through a bridge… and it more or less can't be touched. The moment is was stolen it's pretty much blacklisted by every exchange and app. Wherever that money moves it will always be tracked. The hackers are basically limited to small amounts of privacy coin transfer. As you said they'd be better off with a suitcase of cash. It's hard to imagine governments not absolutely loving crypto.
–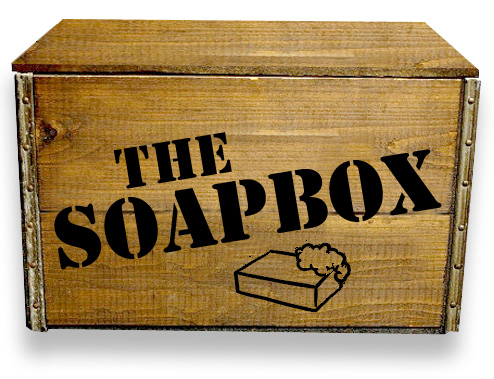 The Solana hack is everything that's wrong with crypto right now.
- The vulnerability was originally exposed on the Eth2 Kintsugi testnet on January 7th.. No actual value exchanges hands on Kintsugi - it's entirely a place to wargame your code and see what breaks.
- The vulnerability sat on Wormhole, waiting to be exploited, until Wormhole committed an upgrade for an unrelated matter at which point the hacker went "whoopsie better hurry"
- The equivalent of $320m worth of ETH was siphoned off of Solana and immediately dumped on ETH
- Everyone on Solana freaked out until Jump Capital revealed they were the earnest money behind Tether, Robinhood and Solana by writing a check
Now, here's the dumb thing. Crypto people hate Tether. Crypto people hate Wall Street. EVERYONE hates RobinHood.
But rip away the mask and discover that Old Man Ferguson is the one behind Solana? market barely moves.
'cuz here's the thing about Solana. It's Ethereum, with the safeties off. It's Ethereum, without the security. It's Ethereum, without the developer community. It's Ethereum, but written in a language everyone hates. It's Ethereum, but privately backed. It's Ethereum, but shitty.
Nobody cares. Number go up. The Solana hack did fuckall to the value of Solana, because of course it didn't, because no one gives a fuck about fundamentals anyway even when they understand them and there's at least two comments on this page that fail to understand "proof of stake" which literally means "I have a stake in this succeeding here's proof."
–
I should have absolutely elaborated and explained that the hack was rooted in solana, it's an important distinction. I've been ruminating on very similiar ideas since the hack, mostly why the hell solana still has popularity. Or really any of the other L1 chains. Any other chain makes at least one sacrifice in the blockchain triangle and in the end those are the fundamentals that drive crypto.
I think the nature of the hack is slightly hilarious as well. As a more technical person explained to me, the exploit+fix was actually publicly published for anyone to see, and wormhole just didn't fix it. $320 million of negligence is quite a beautiful thing to see sometimes.
–
'member back when George Soros broke the Pound? Now that Jump has announced that it's worth a third of a billion dollars to them to keep Solana alive, how hard would it be to take a flyer at it to see just how committed they are? And how much would it cost to hedge your bets that you can make them cry uncle?
Young + dumb = Razzlekhan.
Isn't she just the next iteration of Anna Delvey/Sorokin; a pretender who wanted into a part of society and conned her way in, only to be found out?
Correct me if I am wrong, but the Bitcoin she stole was already stolen and marked as "bad" coins that were not to be traded. So offloading them became a problem because nobody who knew anything about Bitcoin was going to accept those as payment for anything. Those who did, got their hands slapped for trading in bad coins. (I think I have that right...?)
So while she thinks she and her boy are hot stuff, she mixes some music on her laptop (because what kid with a laptop ISN'T mixing music, "making beats", and pretending to be a rapper?), and cons some people into shooting a video (without permits), of her poorly written and produced track?
Isn't she just young + dumb and playing with the virtual toys her laptop gives her access to?
I guess what is surprising is that this is as rare as it is...
–
Isn't she just the next iteration of Anna Delvey/Sorokin; a pretender who wanted into a part of society and conned her way in, only to be found out?
Remains to be seen, doesn't it? Is she a first order, second order or third order grifter? Here's the thing - all but TWO BTC got vacuumed up by the FBI. So either she did the deal, or she managed to get all the access to whoever did. She's ridiculous, to be sure. But if she managed to spearfish Bitfinex, it says a thing or two about Bitfinex.
Remember - there was a time when the biggest and bestest place to buy and sell crypto was the recently-repurposed "Magic The Gathering Online Xchange."
–
The government could not give a single rip about cryptocurrency
Tell that to Facebook.
Look - I know it's tough to avoid OB-grade rants from time to time? But you know better. Do you want me to address this complaint seriously or are you cool with a gentle chiding?