annon also said during this meeting that once the voting was done, Trump would be unencumbered by electoral pressure. "Here's the thing. After then, Trump never has to go to a voter again," Bannon said. "He's gonna fire [Christopher] Wray, the FBI director…He's gonna say 'Fuck you. How about that?' Because…he's done his last election. Oh, he's going to be off the chain—he's gonna be crazy."
–
Trump's pretty off-the-rails. Too uncoordinated and crazy to put together anything this sophisticated. And J6 was nothing, also. Can't wait to vote for him again.
–
If you've been watching the Jan 6 hearings, the entire argument is that none of this was sophisticated. It was brazen and self-serving and utterly devoid of higher purpose, it was pure vainglorious self-dealing. No Democrats need to be convinced on this. It would be a waste of effort to do so. The effort has been all about the Republicans, and they way they're painting up Trump is that he does not believe in duty.
The liberals are aghast that John Bolton would admit to plotting coups because polite people don't talk about overthrowing governments. Conservatives? The only government that matters is ours. And the entire discussion has been about how Trump doesn't care about anyone but Trump, didn't act for anyone but Trump, has no one's interests at heart but Trump's, and has been playing everyone like a fiddle so that we all do what Trump wants, rather than what's good for the country.
–
No no, I was sarcastically re-hashing an actual Ben Shapiro talking point above, sorry. I was assuming b_b was also joking, because Trump's state of mind was/is glaringly obvious, as handled in your second paragraph. Any defense of Trump is increasingly laughable and can be more and more easily dismantled, thanks in no small part to the J6 committee and the hearings.
I have indeed been watching. I thought Sydney Powell's taped deposition shown yesterday was particularly enlightening, because in true MAGA fashion, she clearly has zero remorse. Not like "so I was wrong about the Hugo Chavez thing, and it's unfortunate that we never found evidence of widespread voter fraud", but like "white house OLC was too pussy to help decapitate our democracy that day, yeah, it suckedddd". She knows it was all lies, and she always knew. And that's undoubtedly every single person on "Team Crazy". Including Trump.
Seriously though, fuck everyone who says "Trump truly believes his own lies" or "He lives in an alternate reality". Because (and you're not going to BELIEVE this:) that's another one of his lies, and an important one to avoid parroting, because it'll be his legal strategy.
The coup attempt is ongoing.
edit: Oh, and everyone lauding Mike Pence for not helping Trump? He must have seriously flirted with going along with it, if he was repeatedly meeting with John Eastman and/or Jeffrey Clark up to and on Jan. 5th. No one could listen to Eastman's "constitutional legal theories" without immediately realizing that what he's asking for is not only obviously illegal, but flies in the face of the spirit of the constitution. Sophisticated or not, I think we were a lot closer to a palace coup than is comfortable to admit.
edit2: it's more likely that the meetings were ordered by Trump. More possible evidence of orchestration and intent. That's an obvious 'plead-the-fifth' question for everyone, maybe until any plea bargains, approaching sentencing. A president doing literally everything he could do to stay in office, legally or illegally, doesn't matter. Recruiting literally anyone willing to help him, as long as they would tell his lies for him. ..but who wouldn't do that, amirite?? ARE YOU A BETA, BRO?!?!??
  [reported]
edit3: ok so these two texts, chef's kiss, between Brad Parscale and Katrina Pierson on the evening of J6:
Parscale: This week I feel guilty for helping him win [in 2016]

Pierson: You did what you felt right at the time and therefore it was right
I love that. This is perhaps a pinnacle form of moral permissions! "I was quite certain the _________s all needed to magically vanish, and slave labor is fantastic for production, so can you really blame me?". Very MAGA.
–
I was being dead serious.
That's an obvious 'plead-the-fifth' question for everyone...
Kinda like when they asked Flynn if he believes in a peaceful transition of power. "Fifth," was his reply. It was a literal interpretation of that old Chapelle's Show sketch where he just keeps yelling "FIFTH" at a congressional panel (in which he was making fun of how they let white people get away with shit like that). I almost did a spit take when I saw Flynn do it.
Spend the best 6 minutes of your day watching this:
mmmmyeah, you're still arguing this from a liberal point-of-view.
IF: might makes right
THEN: the strongest person is the most correct
Sidney Powell knows in her heart that Trump is President because Trump is not a pussy. That's really all that matters; the parliamentary nonsense the cucks and RINOs used to dethrone him are a sign of their weakness and a tragic indicator of the uselessness of modern America. Gordon Liddy was in a similar place around the Watergate break-in his whole life - they should have gotten away with it because they deserved to get away with it because did you see what a bunch of pussies the Watergate Committee was?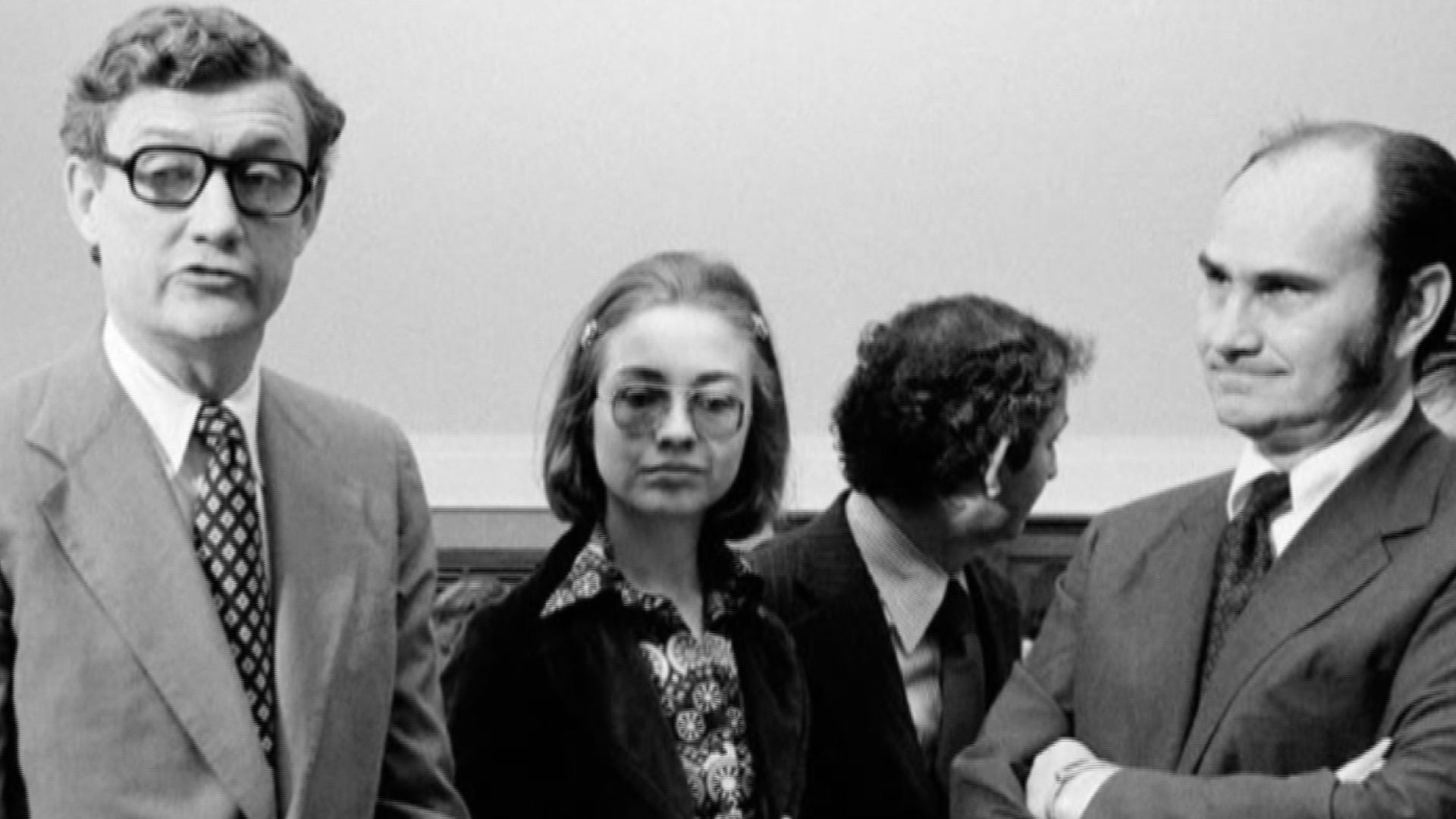 Blaming Venezuela and Dominion Voting is entirely correct if it works and if it doesn't, you weren't wrong, you just weren't strong enough. Hitler said it best: if the Aryans couldn't exterminate the Jews, they deserved to be exterminated by the Jews because there can be only one. This whole shitshow really comes down to "I'm in charge here" - fuck parliamentary procedure, that shit is for pussies, rules don't tell you what to do, they justify what you've done and if the current rule says you aren't allowed to do that, change it later.
"Trump or country." That's what this is all about. That's what it's always been about. In the 2016 primaries, the battle was "Trump is/is not the person to lead our country." As soon as enough primary votes were in, everybody got in line because they had their leader. That 2020 Republican platform? That basically says "Trump is our godking?" if Trump could hold more thoughts than you can write on a matchbook, it would have been a manifesto. Republicanism used to be about power-sharing but a fundamental belief that leadership was entitled to make decisions for everyone else. The Democrats, on the other hand, used to be about power-sharing and a fundamental belief that leadership needed to earn the approval of everyone else. The crisis of faith in the Democrats is they've been unable to earn approval from anyone since 2008. The crisis of faith in the Republicans is they went with a guy who had no interest in power-sharing.
That was the framing that ultimately broke Mike Pence back into the fold: he really wanted Dan Quayle to tell him he could be for Trump and country, and Quayle told him he couldn't, so he broke "country." And that's the framing that ultimately broke everyone else: the stuff Trump wanted to do was useful only to Trump, and would never be useful to anyone else who ever wanted to do anything for the country. William Barr firmly believes in the "unitary executive" which means he thinks the President should be able to do whatever he wants. But Trump wasn't acting as the President he was acting as Trump so he lost William Barr.
This is the show trial Congress is putting on: "All these people who were close to Trump learned he didn't care about the country, he only cared about Trump." There's a bunch of disaffected people who are only in politics because Trump is there. There's also a bunch of disaffected people who are in politics despite Trump being there. The goal here is not to say "Trump is bad" or "Trump did wrong" The goal is to say "everyone agrees that Trump is a traitor." When Republicans bark they bark in unison - you are watching in real time the war for the head of the pack.
Look - if you believe the lie, it isn't a lie anymore. This whole elaborate charade is a PR campaign for democracy, nothing more, nothing less.
..but who wouldn't do that, amirite?? ARE YOU A BETA, BRO?!?!??
EXACTLY. This whole thing is an elaborate "alphas believe in due process" dance. Because ultimately, bureaucracies such as a representative democracy exist because a whole bunch of middle managers are interested in eking out an existence playing "decider" at a local-to-national level and under the Trump scenario, it becomes a flat hierarchy where there are those touched by the god-king and those that aren't. The move is to illustrate that you, personally, benefit more from a system without god-kings and that even those touched by the god-king abandoned him when he ran out of juice.
Because Trump is out of juice. That's it. That's the whole Jan 6 Committee raison d'etre. Democrats see it as entirely something else but as amply demonstrated, they impeached the fucker twice and nothing happened. It's down to the Republicans now.