So a while back I picked up an air compressor from a sketchy body shop for $75. It always pumped slower than it seemed it should, so I figured that it had just been run hard and needed a hone and re-ring since I seemed to be getting a lot of blow-by.
Today I opened it up to rebuild it, and, well: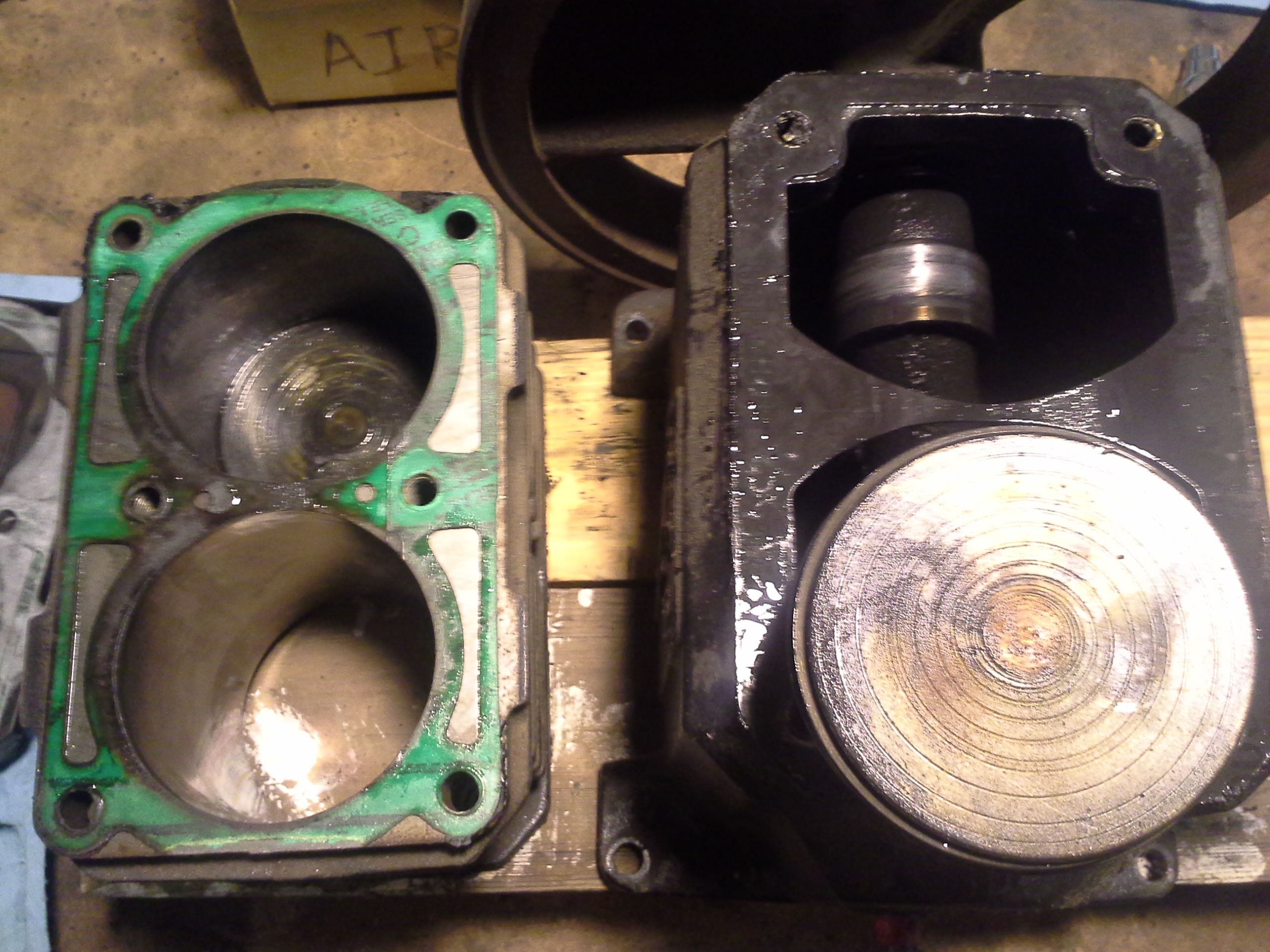 This part appears worn beyond specification: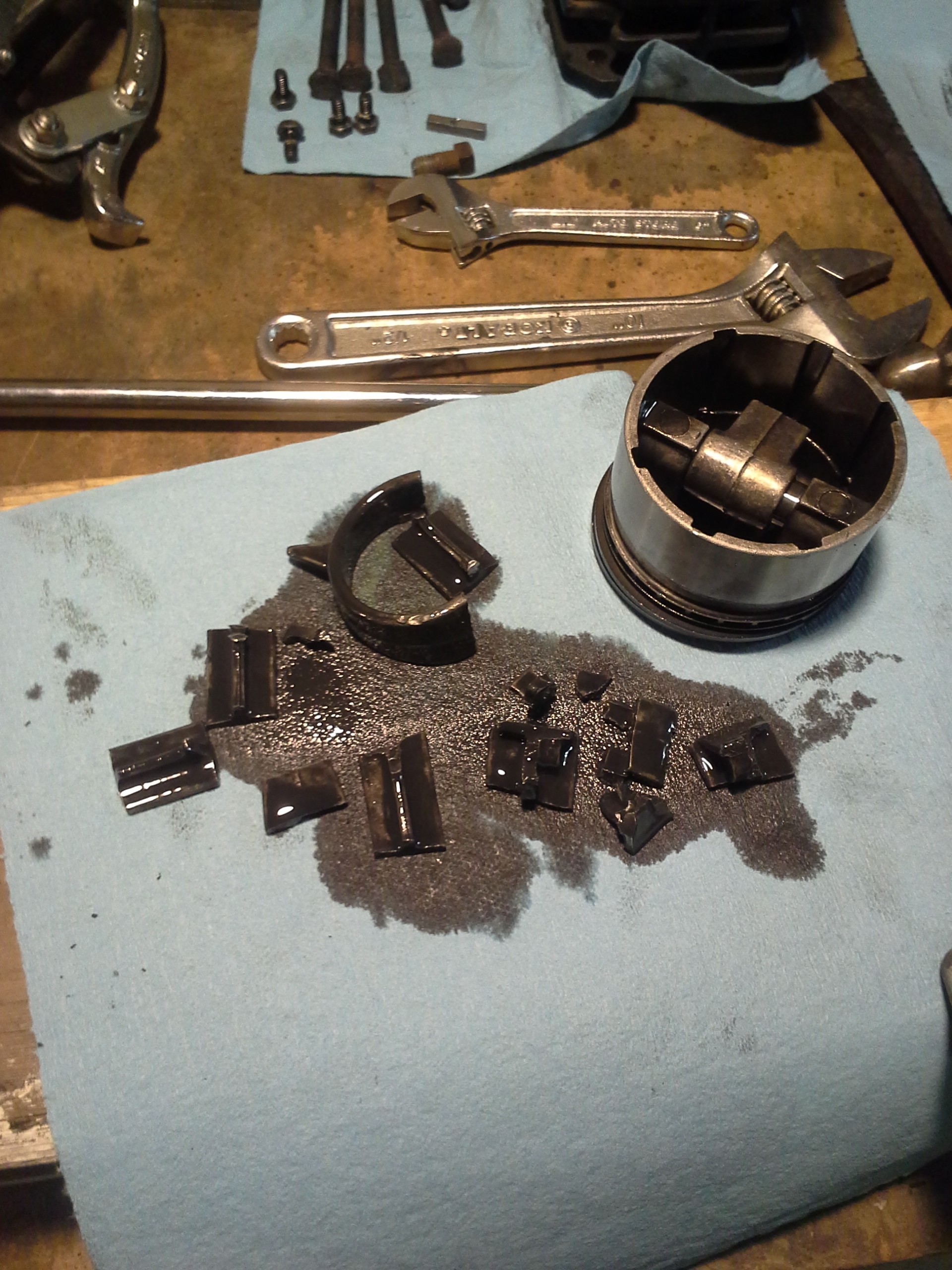 To be continued...
Personally, I would not rebuild a $75 air compressor with a thrown rod. I would consider it the price of a lesson not to buy shit out of sketchy body shops.
$75 goes a long way towards a disposable harbor freight air compressor. My grandfather bought a 6-cyl schramm for $1000. Theoretically, it would have sandblasted a 5/8" nozzle. Practically, we never got it running either.