I found a site with ideas to help me come up with one and it was a tough decision between " draw a person peeling off their skin" and " draw a stack of books".I went with the stack of books but if anybody wants to draw the person peeling off their skin you go right on ahead. I just don't know how many people are even up for drawing a person with all skin intact and standing still. Stack of books seems flexible because you can play with different angles and work on making things look 3 dimensional.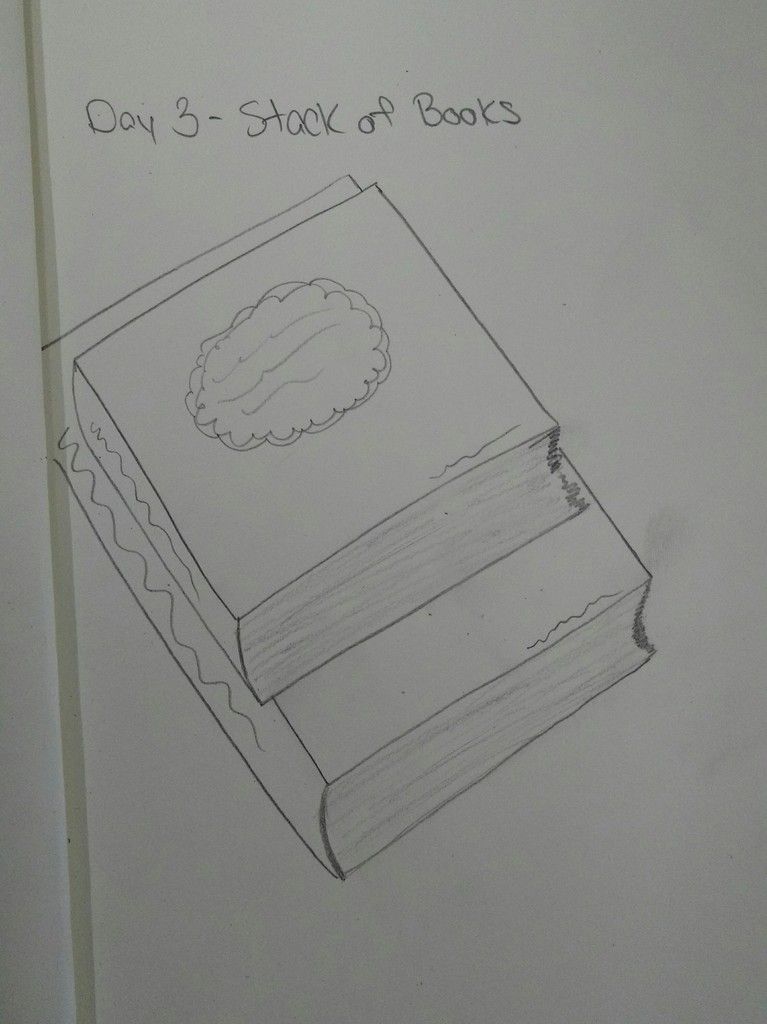 Have not drawn people in a long time, I need to practice more, but I decided to try my hand at a person peeling off their skin.
I just noticed this new tag and thread.
I have a special person in my life who I want to make a special book for.
She very much likes biking, as well as the nature and outdoors. One of my ideas to make this book special is to make little sketches of all the things she likes, and then photocopy them onto paper to use as the pages of the book (I can't use the pencil originals in the book as the graphite will rub).
As a result this isn't in tune with your prompt, but it's my daily sketch for the day.
–
All sketches are welcome :) I really just put an idea because I know it can be tricky to come up with one everyday. It's funny because I was thinking of the whole " draw a bicycle without looking at one" thing so you read my mind. Good luck with your book it sounds awesome and meaningful !
A brain for a birthday card I started drawing a couple days back during an IRC with Devac. Figured I could post some progress here as well since I'm working on bits a day at a time.
EDIT: Oh my, it's rotated! O_o
I believe if you click the picture itself it'll pull up a bigger version on tinypic (where I converted it into a URL).
EDIT 2: Almost forgot to post what this was an inspiration from, for those of you that may have not seen the design as of yet.