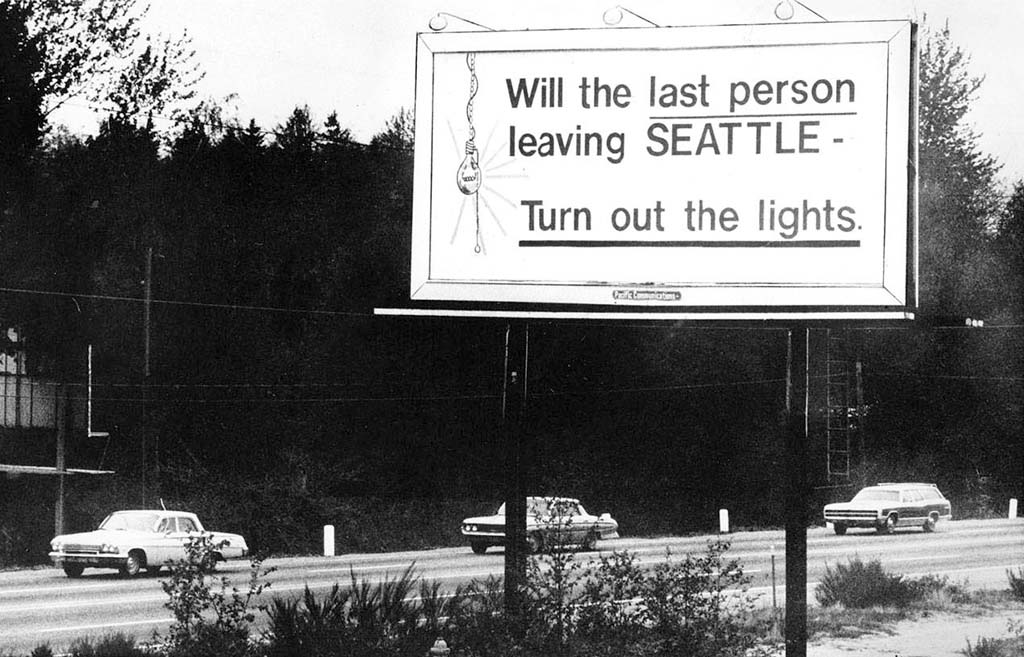 Let's be honest. The 2707 was a terrible idea. I have the full sales package and it would have broken windows it was so loud. It would have consumed gobsmacking amounts of fuel. It would have been, basically, a 757-sized Concorde with all that implies. Those ain't bypass turbines, those are the mean engines.
And yet.
For me? the cancellation of the 2707 is THE end of the "long boom." It's where the economics of Mad Men gave way to the economics of Alice. Apollo was a corpse walking, cars went from the Hemi Charger to the Pacer and the ERA died.
Future historians will look back on the era from the assassination of MLK to Black Lives Matter and they will draw parallels to Reconstruction.
Has there ever been a period of time where Seattle wasn't on its death throes?