Okay. Look. I get it. Save the earth one cup at a time. Do right by your supply chain. Get the girl, kill the baddies and save the entire planet. And hooray for having your heart in the right place and sure - this is not a large trade organization and it doesn't have a lot of power so at least they're taking on what they can take on.
But this whole paper is an excuse for inaction. Cliff's notes on Action Item 3, "Measure and Reduce your Carbon Footprint:"
- Farmer Brothers (1800 employees, $240m sales)
- Determined that 85% of their carbon emissions come from roasting coffee
- Determined that 14% of their carbon emissions come from driving coffee
- Determined that 1% of their carbon emissions come from being in business
- So they got their engines certified clean idle
- And bought some carbon certificates
- To advance their goal of reducing their carbon emissions by 80% forty fucking years in the future
How many carbon credits did they buy? So few it didn't even make their self-fellating annual report. And - and here's my beef -
it wouldn't do fuckall about the future of coffee anyway.
Your argument - more money in cows than in coffee. To acknowledge that briefly, ranching is generally done on public lands while farming is done on private but we'll ignore that. One cow takes about 1.3 acres per year and one cow is good for about 500lbs of trimmed beef (and byproducts). Argentinian beef trades wholesale for $330/kt (or so) or $330/2200lb or 15 cents a pound so your 1.3 acres is earning you 75 bucks or, wholesale, you're making $57 per acre.
How 'bout coffee?
I know a shit-ton less about coffee than you do. All I have available to me is public information. When I google "coffee yield per acre" I get an article that tells me traditional methods yield as little as 450lbs an acre while intensive farming can push that up to 3,000 lbs. So right there, I know that if a specialty coffee association member wants to make a difference, he needs to find a modern farm that isn't fucking around because apparently the agricultural multiplier is a factor of seven. But how much are we getting for a pound of coffee?
Good thing your buddies at the SCAA are available to tell me. Looks like $1.75/lb. So even fucking around with shade-grown don't-care cherries-roasting-in-the-sun agriculture, a coffee plantation makes about a factor of ten over beef. But, of course, the capital expenditures to plant an acre of coffee and raise it to harvest are intense and no doubt reflected in that.
So I come back to this point - the links in the paper you shared all indicate that a coffee plantation is good for 30-50 years. They also indicate that 50 years from now, coffee will be coming from very different places. And digging into it a little more, it becomes obvious that an enterprising coffee roaster that actually wanted to make a difference (as opposed to sit around the tradegroup campfire singing koom bay yah) might get involved with some agricultural NGOs attempting to get ahead of the production curve on a crop that has a heavy sunk cost, an admirable response to intensive agriculture and the demand curve of a luxury item.
THEIR REPORT SHOULD BE BETTER THAN THIS.
Because see, if southern Mexico is currently the world's 8th largest arabica producer, I'ma guess that in 50 years south-central Mexico is gonna be the world's 8th largest arabica producer and if white-boy me can have some influence now that pushes things closer to the 3,000lb/acre number than the 450lb/acre number, FUCKIN'A PUT THAT SHIT IN WRITING.
OVER THE NEXT 25 TO 30 YEARS, SALES OF TIMBER HARVESTED SUSTAINABLY ARE ESTIMATED TO GENERATE APPROXIMATELY U.S. $1,264,820 IN SUPPLEMENTAL INCOME TO THE PARTICIPATING COFFEE FARMERS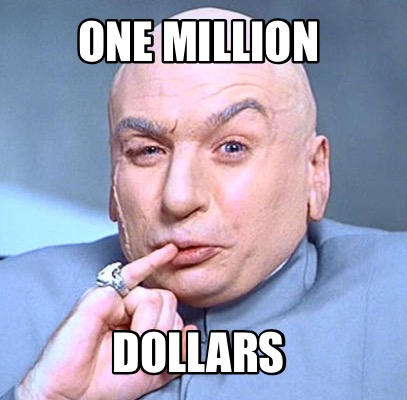 At the most, that's the equivalent of 50 acres of coffee. That's a legit "who gives a fuck" statistic. But your trade group gave it a quarter of a page.
I drink coffee. I like it. I want to keep doing it. And for fuck's sake, if your industry is worrying about 50% of the available land going away in the next 50 years, fuckin' do something about it.
IMPORTERS AND EXPORTERS.

Minimize travelling and transport distances. Choose airlines with green travel credentials and choose economy class.
If you're worried about the carbon imprint of your ass in business class, you're worrying about the wrong damn thing. I mean - sure. Maybe you feel better riding in economy class because your tradegroup told you to. But I'd rather know that you're taking steps to not burn more of the Amazon.
And this paper says fuckall about the Amazon.
tutorial
19vVrqzbbLFKJL7ta9dvR7zX7uk6hdTWwU