The AMC Eagle.
https://en.m.wikipedia.org/wiki/AMC_Eagle
The only 4WD passenger car at the time. I remember the mailman at our cottage drove one.
If I were a car collector, this would be in my top 10.
Post a car that you dig, but many would not.
This is what I drive. Did not see a minivan as anything worthwhile until my wife and I had our son and daughter. I know this isn't the theme that mk was looking for, but
I wouldn't trade it for the world. It proves it's utility time and again.
1. Auto-Sliding Doors. Huge for getting the kids in and out seamlessly when they were 2 and 4 and we'd return to the van with an armload of stuff.
2. 90GB hard-drive. Have thousands of songs from my existing CD collection and a boatload the kids and I've collected at the Spring and Fall local library book/media sale. 50 cents for Full Moon Fever? You got it!
No need to have your phone linked to the media full time for music.
3. Roof rack. Has carried a small snark sailboat, one or two windsurf boards, a 150+ gal plastic bin full of camping goods, and a weatherproof roof back with overflow camping/vacation supplies.
4. Stow-n-go, carries 4 by sheet goods. No need to borrow a buddies truck , unless you need gravel, to get project supplies. We've got a backyard ice rink and tree-house via the van. For a family of four, anytime we head out of town overnight we typically fold down the back row seats and toss our stuff in. Hugely helpful for ski/snowboard trips. We've now got a system where the boots, helmets, and the rest of the snow gear are in clear plastic tubs that we chuck on top of the folded row, toss in the skis and snowboards, and roll.
5. Tows 3500 lbs. We've had an 1100lb trailerable sailboat and now an outboard boat that weighs similarly. Being able to tow a reasonable amount a several times a year opens up a ton of possibilities.
6. DVD w/video screen. My wife and I didn't want this option, but it was one of those, "hey, it comes with all of the vans dude" situations. The kids know it's off limits for trips less than one hour, but it makes the long trips much easier.
–
This 1948 Willys Jeep would be my Minority Car Preference. It's not so much an ugly duckling (See AMC Eagle) but an impractical rarity. I have a Yooper friend that restored one in the mid-eighties at his as part of a high school auto shop project. I'd see my friend every summer. One summer he bought it and told me his plans to restore it to running condition for the following summer. I was doubtful, but we took several outings tackling backwoods two rut trails and logging roads. I remember it had a distinct advantage over so many other four by fours as it had a narrow track. When in granny gear, it would slowly power through all of the deepest two-rut mudholes. It's narrow track allowed it to keep from bottoming out on the middle crown in the trail. The passenger side of the truck tires might be fender deep in mud causing the truck to lean what seemed like upwards of 45 degrees, while the driver side wheels were biting into the crown in the trail continually pulling us forward.
Completely impractical. I'd like one.
CARS MY WIFE REFUSES TO ENTERTAIN MY PURCHASE OF
1971 Steyr-Puch Pinzgauer 710m
Air cooled. Portal axles. Horrifically unsafe. Pretty much the universal military utility vehicle the world 'round. Won't top 55mph. Would probably be a rippin' electrical conversion. Would still be horrifically unsafe.
Daimler Ferret
Makes the Pinzgauer look like a Honda Prelude
GAZ BRDM-1
Makes the Ferret look like a Honda Prelude
I window shop Mortar Investments way too much.
Morgan V-Twin 3-wheeler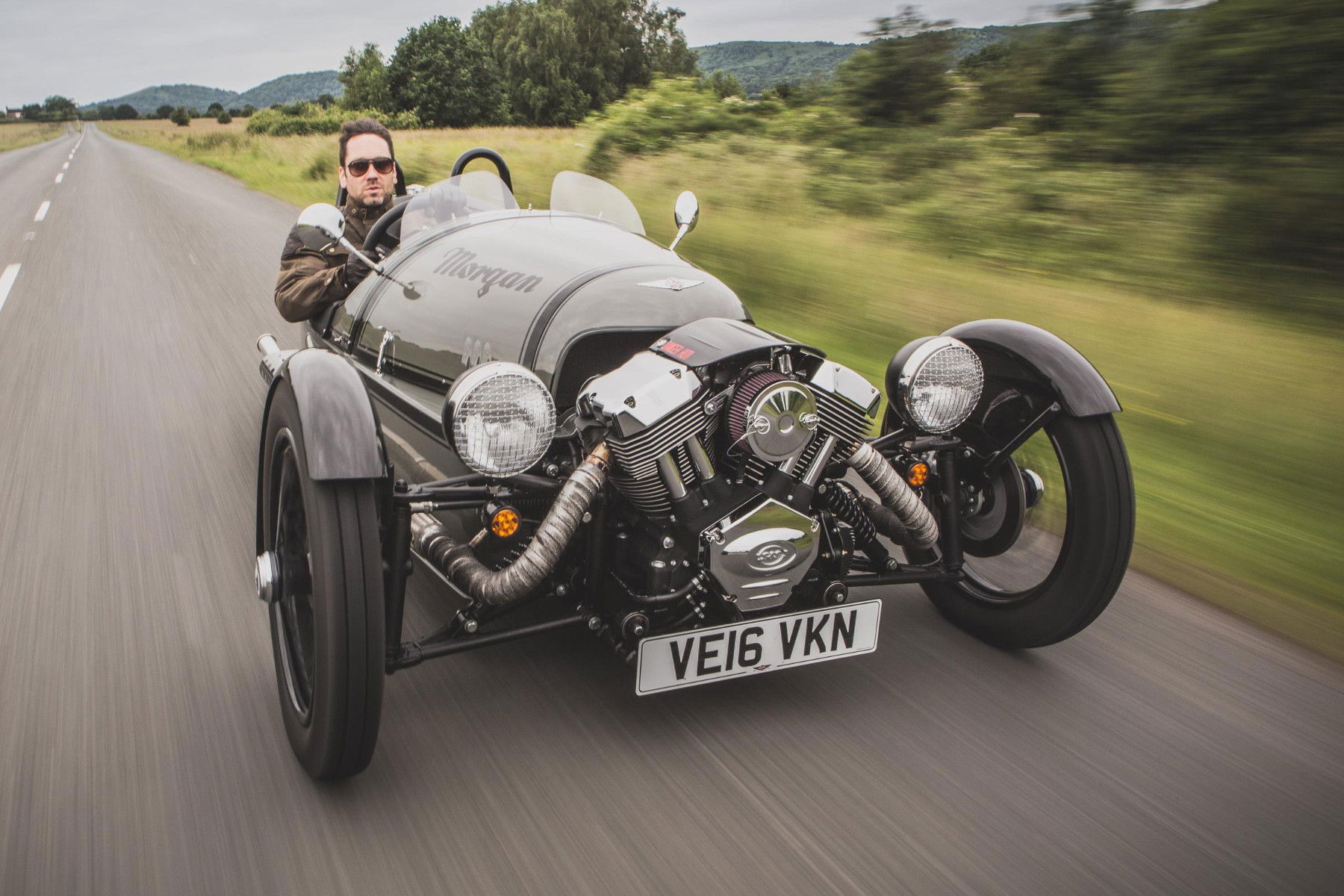 By all the gods there have ever been, if I ever have $70k burning a hole in my pocket, I will be getting one of these. (Yeah, they start at $45k, but then you have options and shipping and licensing and the initial two services (probably at 600 and 1500 miles, like most motorcycles) ... it's gonna be $70k. Just own that number, and make peace with it: $70k.)
I would drive this every single day, rain or shine, and I would have the MOST AWESOME WARDROBE to support my lunatic habit.
Oh... right... add $3k of appropriate clothing and accessories from Filson.
AMC Eagle: 1979-1987
Subaru DL: 1971-1994, 4x4 from 1974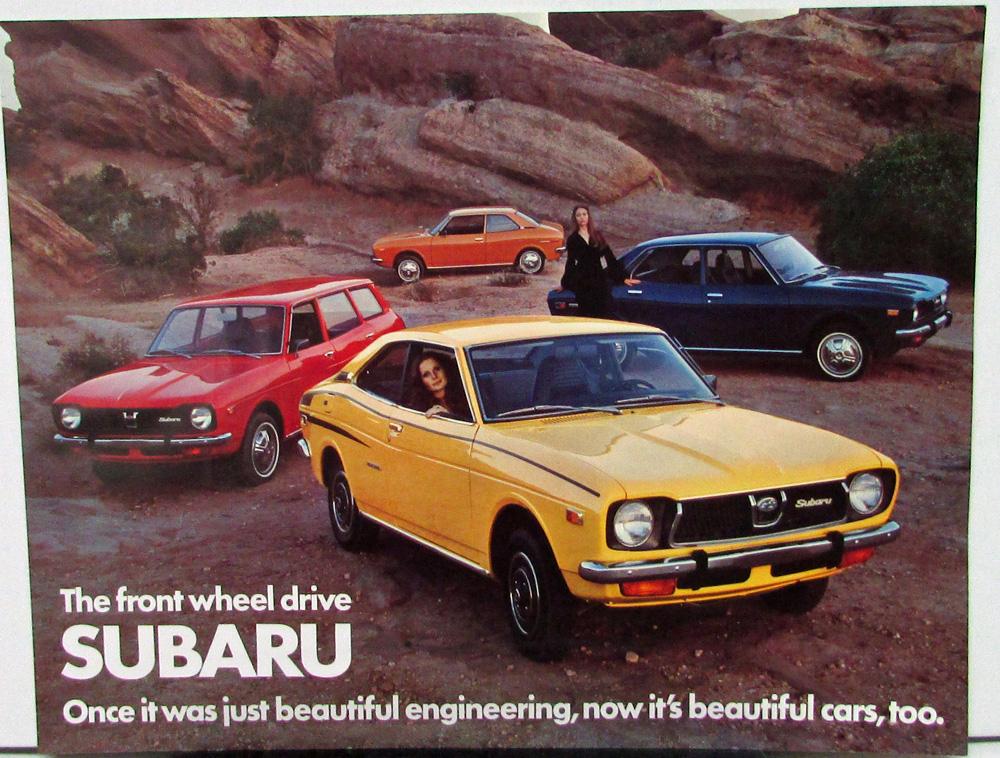 We, too, tried very hard to wrap our heads around the AMC Eagle because, like you said, it's a 4x4. With a V8. Also, it amazingly had independent front suspension, a novelty that the American 4x4 magazines actively pooh-poohed until GM started putting it on the Blazette (S-10 Blazer and Jimmy) in '89. Unfortunately it was basically a bad imitation of what Subaru was doing excessively well.
The AMC Eagle was the first production car to use a full time four wheel drive system.
Right... Subaru had a legit transfer case. With compound low.
Other four-wheel-drive automobile-type vehicles – the Subaru DL/GL (1972 for the Japanese domestic market and two years later in the U.S.[17][18]), and much later the Toyota Tercel SR5 Wagon (1983) - only had part-time four-wheel-drive systems that could not be engaged on dry pavement.
...because why would you do that? The American transfer case that provided full time 4x4 was the NP203. It weighed about 300 lbs and stuck down about seven inches. I had one so I used it but boy howdy is it a piece of shit.
The Eagle was also years ahead of Subaru's simplistic, part-time front-drive/4WD system, due to Roy Lunn's creativity and Jeep's experience producing 4WD vehicles.
This is why DLs are still on the road while Eagles are a memory.
Another feature was the Eagle's independent front suspension, accomplished by mounting the front differential to the engine block with universal joints and half shafts to drive the front wheels.
Holy mother of God
I have a friend whose family owned three Wagoneers. He's a big AMC booster. He is also wrong. They were a company that saw the future coming and doubled down on the past. That said, I appreciate what they tried to do and you can't easily transition from a 304cc V8 designed in the late '50s to a water-cooled 1600cc boxer motor.
But the fact of the matter is, the AMC Eagle is what an American company saw as the future when Subaru had been doing this for four years
And Audi was about to do this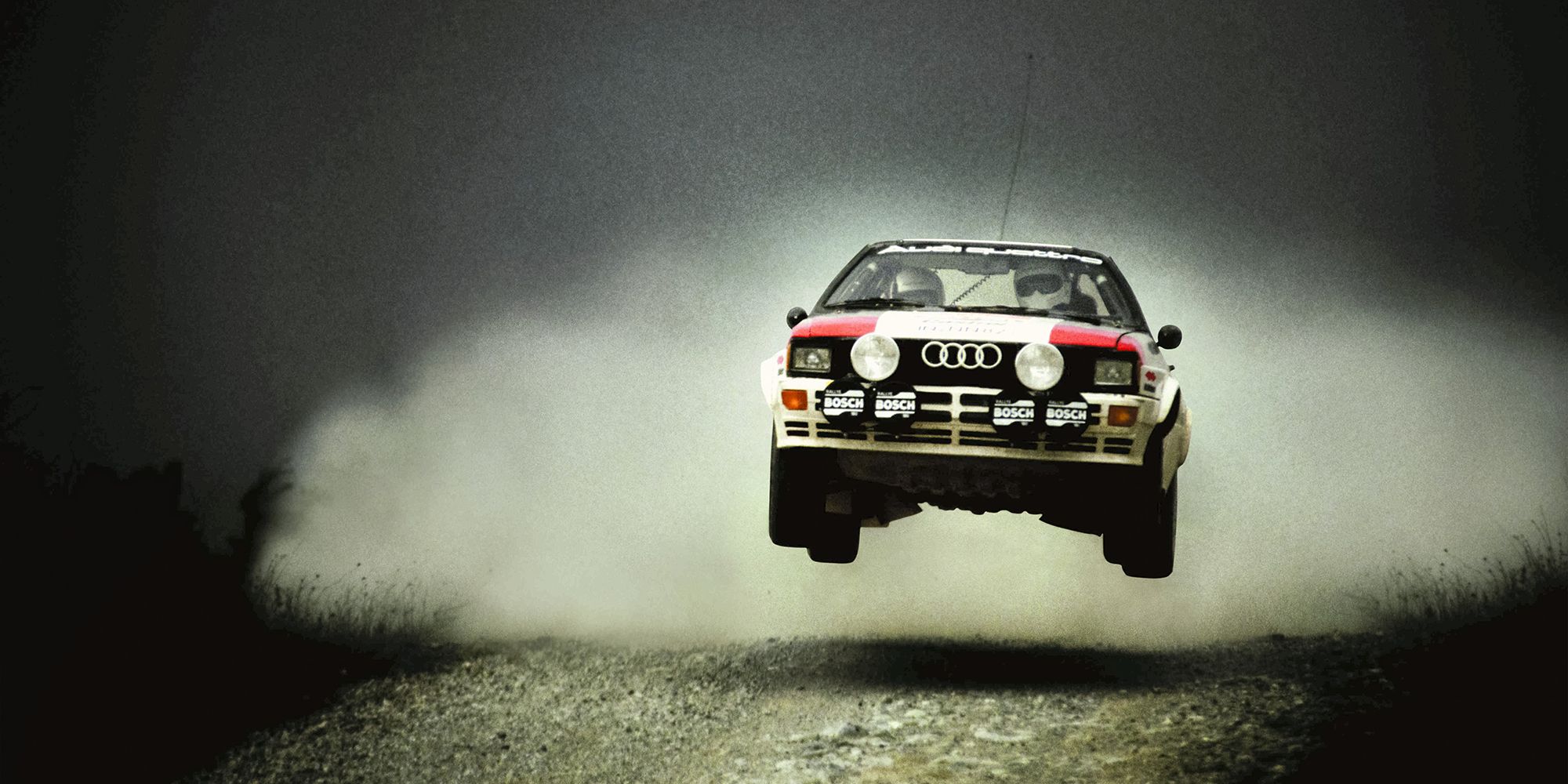 And if they had paid more attention to what people were buying, rather than what they could sell, they might have had a contender.
I would have slagged less hard if I, too, didn't fight the urge to believe that the AMC Eagle is cool. Here's a consolation video.