This one worked out. Olive loaf!
It's a shame that the last picture was taken the day after. I salted and oiled the top, and the day before, it was shiny and salty. It got too damp when wrapped overnight.
I used the same old ale yeast, but waited for about an hour for it to proof.
It was delicious, and gone in two days.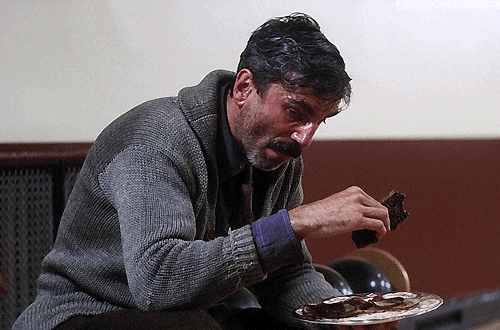 user-inactivated
· 975 days ago ·
link
·
Hey, you're not Daniel Day! Looks good though.
I'm not really sure where to get yeast. I should order a bunch of weird shit, all at once. Yeast, psilocybin spores, maybe some Sea-Monkeys™, a solder station, a shakeweight, etc., currently taking suggestions. We can race shipments or something. kleinbl00 says I'm already on "the gov't list", because particle physics, but I'm trynna get on every list, ya know? Really get my name out there.
Currently trying to figure out how many days I'll need to write and shoot content before shaving male pattern baldness into my hair, what's everyone else up to?