I want to become a better person.
Dude, you can't even become a better sketch artist.
Style and tone shamelessly stolen from Krieg und Freitag. If people are interested, I could translate a few of my favorites.
–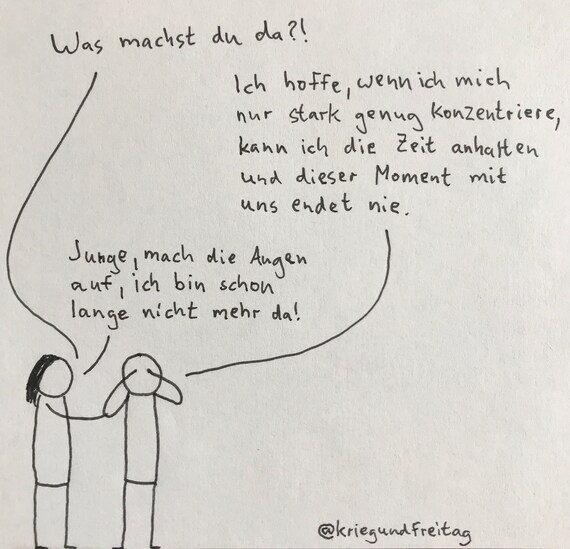 I'm trying to concentrate so much that I can stop time, so this moment never ends.
Boy, open your eyes, I'm already long gone.
Some people can do the most astonishing things and I can't even sleep well.
I don't know why, but I'm uncomfortable here.
Should we find another restaurant?
Pff, why don't you be myself?