In some zoos in Japan and China, staff members perform regular security drills to practice their response to a large animal escape by using costumed zookeepers as the fugitive animals. Individuals in furry costumes or pairs in full-size mockups of larger animals run through zoo property, sometimes inflicting mock injuries, as fellow zookeepers work to surround, subdue, and recapture them.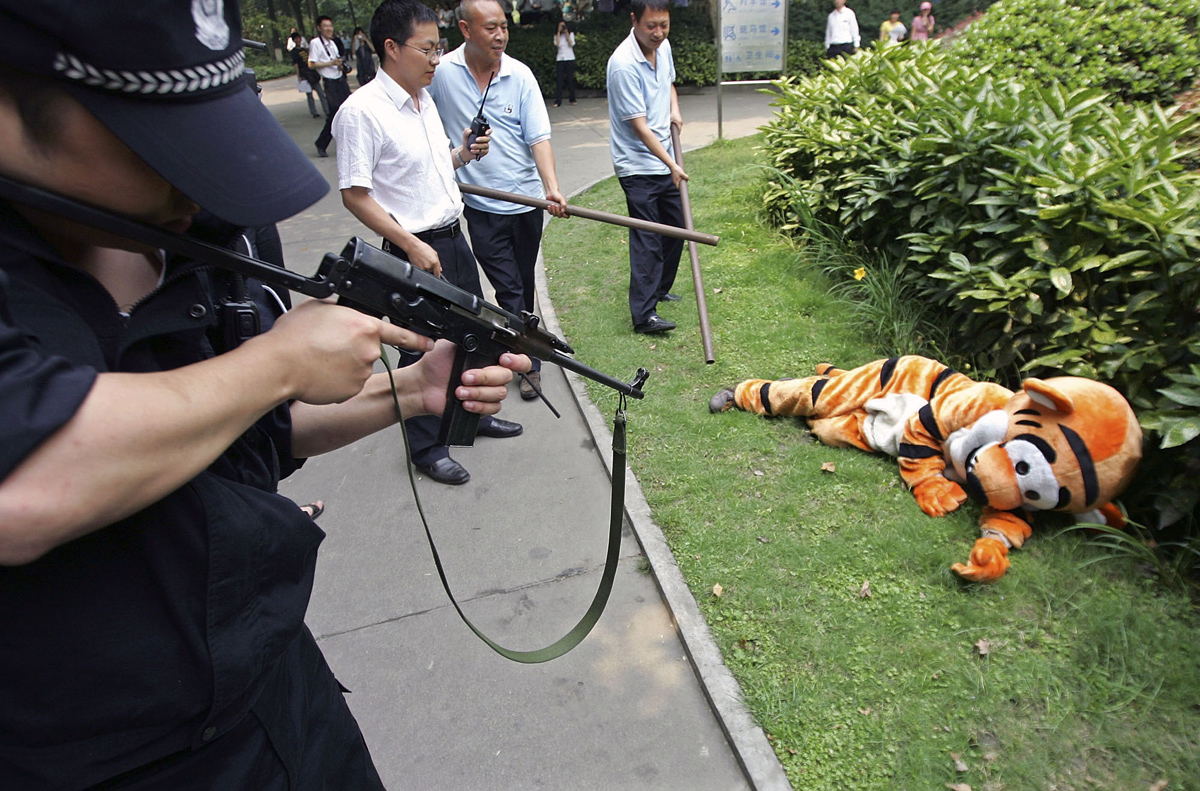 –
–
–
–
–
–
–
–
–
–
–
–
user-inactivated
· 2643 days ago ·
link
·
·
okay. we'll die of frustration and ennui, trapped like all the other dicks in this fuckhead city of ours, unable to bear even the slightest movement towards freedom lest the hooks and snares dig deeper. you'll succumb to the apologism of booze and i'll discover the brief, brilliant liberty of a firearm
–
–
I sorta just clicked on the first link. I saw an article about it earlier. With that being said, there were some good tweets.
My favorites were "Thanks Ollama," "Llama let you finish but," and the Brian Williams one.
Too Soon?