I am once again in a Hospital parking lot with a couple of IVs in my arm. They did not let me in the hospital, instead I parked, set up camp and they came out to meet me. All the ICU and critical care beds are full for about 200 miles. They are calling in the National Guard to help at the hospitals. I've had a few nice conversations with the local cops, and asked them to document that I am a patient so I can rest before the two hour drive home. Before my treatments, I went to Costco to stock up for the month; I was the only customer wearing a mask. There are six other campers on the lot, two are construction workers, the other four are patients like me that they do not want inside the building. from the weigh in on Thursday, I am now the lightest I have been since I worked on a ship in Alaska so that I could get out of a cycle of living in my car. I look gaunt, my ribs are visible, and I am noticeably changing my muscle layout due to the work on the house. The BMI chart says I am still overweight so I joked that I need to go on a diet. The doc put an end to that joke, and told me to knock it off. He wants me to eat an extra 300 calories a day, that was a first I've ever heard from a doc.
Everywhere out here, and I mean just about every single business has a help-wanted sign up. Almost like 700,000 working people were removed suddenly from the labour force for some unknown reason, probably welfare and unemployment benefits. Another million or so people survived Covid, but are now unable to work. Back home, watching the business closed notices, all the restaurants run by assholes can't find people willing to work for them, maybe there is some light justice still left. The McDonalds at the exit to the hospital has a giant sign offering $18/hour and a sign on bonus, a construction company has a giant banner offering 25/hour and training if you stay for a year. To describe the current state of america in a sentence: It took a pandemic to start giving lip service to treating people that work for a living like human beings. Sanders can't do shit to raise the minimum wage, so thanks, Covid.
10 years ago this weekend a rag-tag weird group of hopeful idiots met in NYC to protest Wall Street greet, organize and possibly become a left-leaning version of the Tea Party. I have a very long, probably 4 part rant on OWS, what I saw inside and OWS cap out in Flyover Country, how we set up a jobs program that was then cannibalized by the Ohio Democratic Party and then shelved, how we tried to quietly raise money to buy medical debt after the regrouping... Only to have the people responsible for the murder of OWS take full credit and go on all the talk shows saying it was their idea (and funny thing, the people I fed cash to that had access to the debt markets all lost that access after the news stories. Funny, that) It felt really, good to get that in a notepad document, I even removed every other "fuck" from the prose. But as I have discovered in my temporary come-back to the internet, I am not a good enough writer Even here in the bubble of lefties that is Hubski, nobody started an OWS post or thread. Even here, nobody gives a shit. If you are on the left, or a progressive (does that even mean anything anymore) remember Obama and Hillary Clinton killed Occupy. That execution directly lead to Trump.
The bigger articles on Occupy this weekend are more focused on whatever it was that Reddit did to the stock market in January, than the take down in November by federally funded and organized police forces in mid-November 2011. Occupy Wall street was not a disorganized mess, it did not die, and it was not ineffective. OWS was in danger of re-energizing the US organized labor movement, organizing the working poor and building a coalition that could fight for economic justice. We can't let that shit grow, can me? OWS was marched out into Main Street USA buy the Obama Administration, stripped naked, tarred and feathered, Publicly had tanks run over it, then cut into pieces and spread across the country as trophies. People I communicated with back then are STILL fighting to get their stuff back. Protesters were allowed to all but sack the capital this year, but how dare you fight for people that work for a living.
If the Democrats lose the 2022 Congressional elections, and thanks the the Census they probably will, the 2024 Presidential election is going to be the last one in the USA. If there is a miracle upon miracle and the DNC decides to fight? My guess is that the 2028 election will be the last one before the Protestant National Socialists rally around someone competent and overthrow the country. Unless all the traitor cunts get covid and die.
I have a very long, probably 4 part rant on OWS, what I saw inside and OWS cap out in Flyover Country, how we set up a jobs program that was then cannibalized by the Ohio Democratic Party and then shelved, how we tried to quietly raise money to buy medical debt after the regrouping...
I'd read it, and you write just fine. Don't worry about that.
Ten years ago, I was much more inward-focused. I knew about and supported OWS, albeit not nearly as passionately as I would today. Between a globe-trotting sister and a large number of foreign colleagues, it's overly clear to me now that the American political spectrum is skewed wayyyyyyy rightwards vs. almost every other western country. I have trouble imparting this on the average American without them suspecting my perception is so jaded by progressivism as to be 100% incorrect. Can't point to academic studies comparing international flavors of politics without "confirming" my "liberal bias" to them. Most are completely disinterested anyways.
Yes, the American political system is in the process of failing spectacularly. My best days are the ones when I manage to not give a shit, but that's a luxury I probably won't be able to afford for longer than another year or two.
Nobody commemorates the day Tienamen was occupied. They commemorate the day the tanks rolled. OWS is hard to commemorate because it was diffused, not defeated. David Graeber wrote a great article about what didn't work and why; you can't find it now because if you search "David Graeber" "Occupy Wall Street" what you get are a bunch of obituaries.
Supposedly, Occupy Wall Street won the future. I'm not sure that's true. One thing's for sure - it crushed a lot of dreams.
–
Then there should be a at least a few articles about rolling construction equipment over Occupy camps, illegal seizure of personal equipment, long term detentions of "leaders," and how the US State Department helped coordinate the global crack down on November 15-17. I won't hold my breath.
The Tea Party won the future. Not Occupy.
–
I don't disagree. But I mean, I read a lot of history? And like, ninety percent of Reconstruction was news to me.
You're not on social media so you didn't get to see nearly everyone going "whoa holy shit the Tulsa Race Massacre is real" because of an episode of Watchmen.
Hate to say it, too, but once Antifa got thrown into unmarked vans by dudes in black body armor, Occupy kinda got a "how quaint" kinda vibe, man.
If the Democrats lose the 2022 Congressional elections, and thanks the the Census they probably will, the 2024 Presidential election is going to be the last one in the USA.
I agree that this is a real possibility. IMO the Dems have concentrated on the politics of social progressiveness rather than the poor and middle class because it is easier, and because there is currently only one political party when it comes to this:
https://fred.stlouisfed.org/series/FEDFUNDS
That is our death-spiral of disparity and selling the future. I think Biden actually gets it, and that's why he curbed stomped Bernie in the primary. Everyone knew Bernie wouldn't get a single bill to pass.
I'm fine withe getting crucified for it, but James Carville was and is, correct.
The American people need and want economic security above everything else. Obama rushed to give security to the banks, and everyone felt that. Nothing different than Bush. Biden's infrastructure bill, covid cash, free school lunches, and child credits are progressive and effective. Hopefully it's not too little too late.
–
Liberals have always concentrated on the politics of social progressiveness since Martin Luther. Civilizations that thrive are the ones that leave their children marginally better off than their parents; civilizations that die are those that eliminate social mobility. This has been true since Sumer.
The United States is in a radically better position than any nearly any other developed nation on earth because there are fewer than 30 nations with birthright citizenship.
Fundamentally, this means that the kids of that heinous wetback taking the job that you weren't going to do anyway get to vote. They get to shape society. They get to pay taxes and tell you why Puerto Ricans aren't Mexicans. And in doing so, of course, they threaten the sanctity and security of your entire bloodline. The alternative is abhorrent.
I don't know if you know anyone who gives a fuck about the federal funds rate. I sure don't. If I want to have a conversation about it I have to give about fifteen minutes of background info. You know what they do give a fuck about?
You know what they give a fuck about?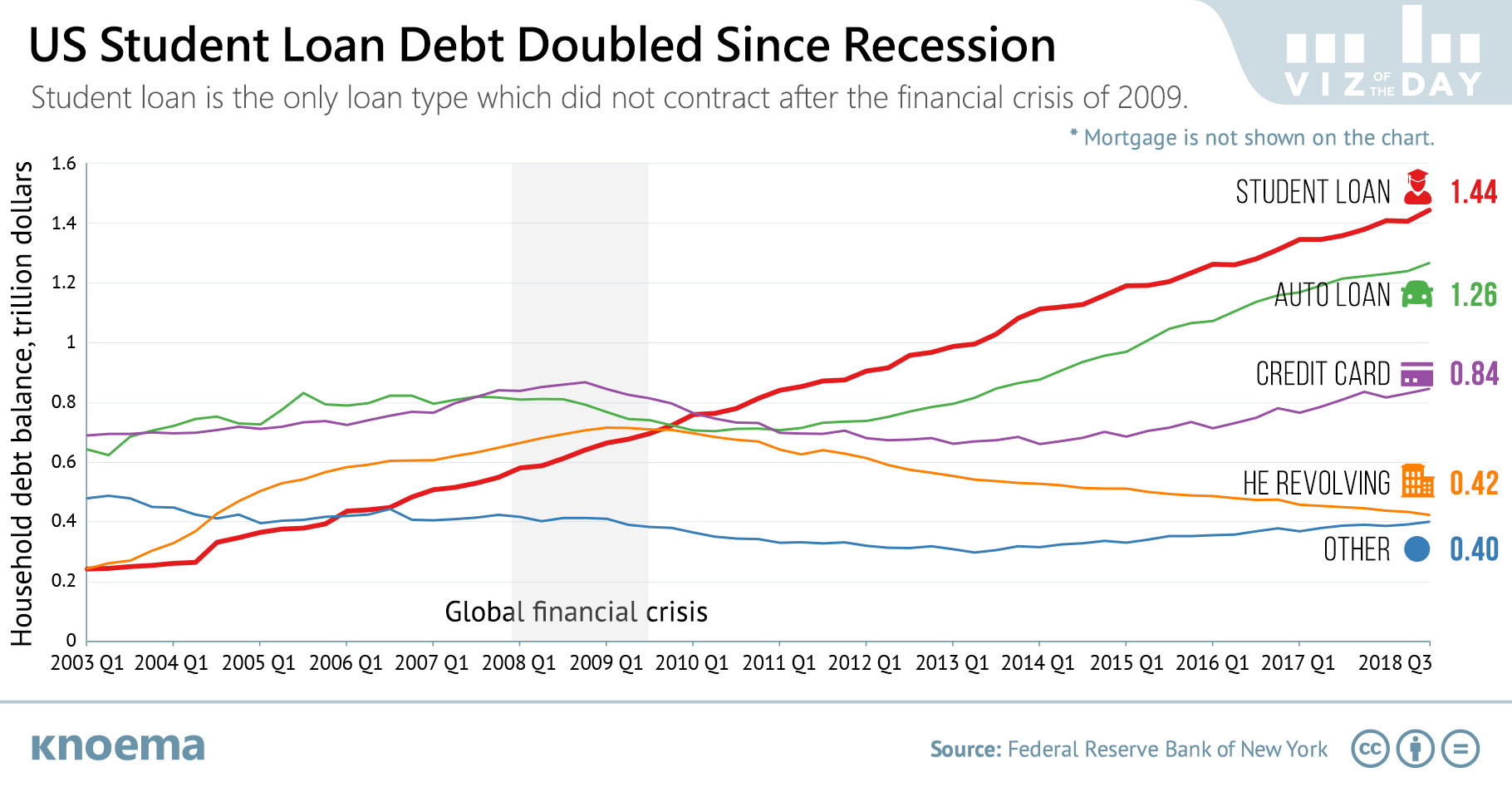 So yeah there's this ivory tower class of asshole sitting there going "bu bu bu bu my pension" who absolutely believes James "I'm 76 years old" Carville speaks truth when he says he's mad about pronouns but down here in the world they paid $150k for a degree that makes them $40k a year and when they need to float a car repair on Mastercard they're paying 28 fucking percent and the vig rich people charge other rich people is uhhhhhh pretty goddamn academic.
Mr. "It's the Economy stupid" really meant "it's MY economy, stupid" and that dude gets $80k per speech.
The problem is that the Democratic Party has, for the most part, forgotten its voters.
–
Liberals have always cared about workers too.
I think you're misreading me. Of course voters don't care about the Federal Funds rate. I'm not saying they do. I'm saying that since Clinton, until Biden's actual progressive economics, Dem and GOP presidents have been worried more about banks than people.
James isn't mad about pronouns. He's mad that Dems are focusing upon them rather than what keeps people up at night.
–
I'm saying that since Clinton, until Biden's actual progressive economics, Dem and GOP presidents have been worried more about banks than people.
Oh hell yeah. Hilary Clinton was on Walmart's board of directors. Frontline did an entire 7-up style longitudinal series on the economic impacts of NAFTA.
But James is absolutely mad about pronouns.
There's nothing inherently wrong with these phrases. But this is not how people talk. This is not how voters talk. And doing it anyway is a signal that you're talking one language and the people you want to vote for you are speaking another language. This stuff is harmless in one sense, but in another sense it's not.
he is saying.
in as many words.
That the horse-paste big-lie migrant-caravan hoi polloi would vote Democrat if only they could keep watching the Washington Redskins and it's
fucking
BULLSHIT.
I always tell people that we've got to stop speaking Hebrew and start speaking Yiddish. We have to speak the way regular people speak, the way voters speak. It ain't complicated. That's how you connect and persuade. And we have to stop allowing ourselves to be defined from the outside.
That, right there, is James Carville saying "if we keep talking the way old people talk, young people will fall in line" and he's saying that in this environment:
So yeah. You're going to get crucified because both you, and James Carville, are very, very wrong.
–
Carville is talking political strategy, and it's a mistake to think this is a simply young/old thing or to equate it with appeasing racists.
You can make an argument that it is, and it probably rings true in a perma-blue state. But that argument makes people tilt their head in confusion in the Midwest.
–
Yeah - his political strategy is "appease old people." Meanwhile, the argument "my neighbors are real people and yours aren't" is beneath you. 36% of Washingtonians identify as Democrats. That, of course, beats the tar out of the 18% who identify as Republicans but that is due in no small part to the fact that the Republicans ran a speedbump from nowheresville whose principle qualification was refusing to enforce a gun ban so why the fuck would you bother.
Carville is stuck in this red v blue checkers game that he won in 1992 by going Republican Lite when the real question is "can you make people under 30 hold their noses long enough to vote for someone James Carville thinks will win."
I don't have many conversations about who to vote for. My conversations? Across the board? Are "should I vote at all."