Yeah but you're like 49 1/2.
Seriously though. Bernie people are like Trump people insofar as they're completely impervious to facts about their candidate. Joe wasn't in my top 5 when the process began, but Bernie wasn't in my top 20. I sincerely hope that his endorsement isn't hollow in the same way that his Clinton endorsement was.
Political reality bubbles are getting smaller and the emotional barriers are getting stronger.
Barack Obama was a moderate Dem and he beat McCain and Romney, both moderate Republicans.
This is an interesting graph. Look at Gen Z. They started at 30%: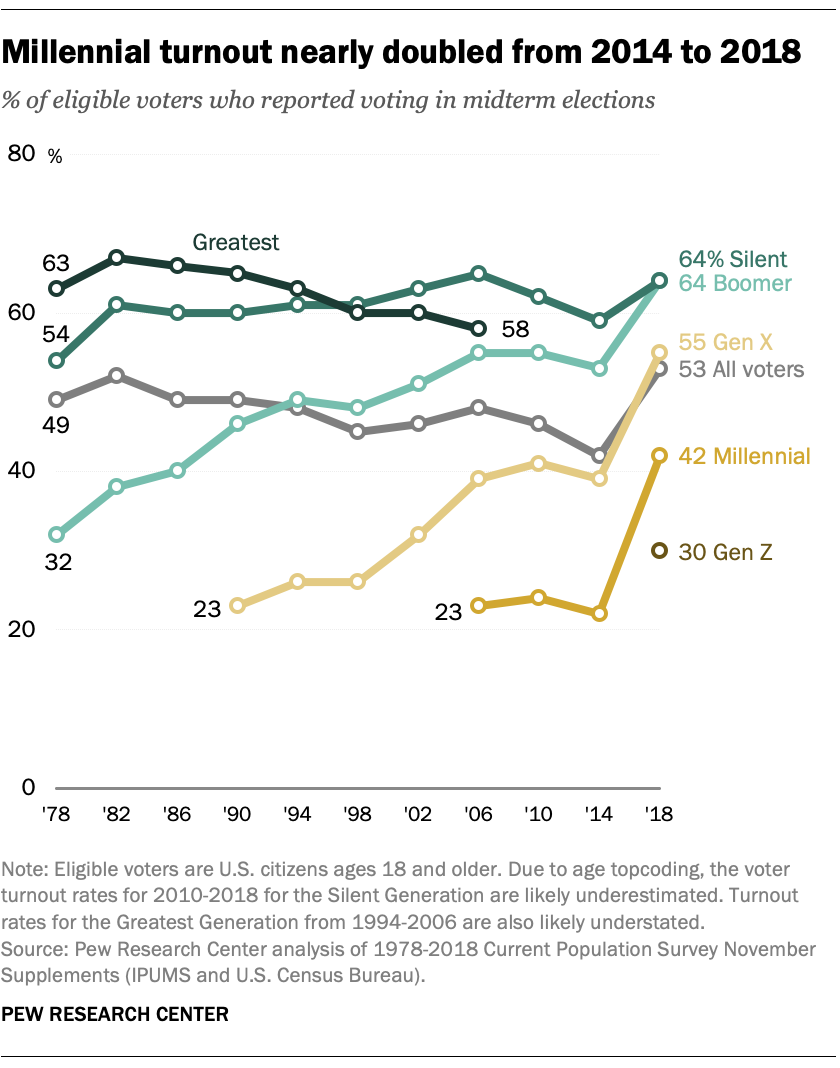 Maybe it's because everyone is getting more involved.