My wife is building a computer for a friend, and MSI failed to ship her a bracket to prop up the gigantic video card that she's putting in it. So, she asked me to make one from scratch.
A pile of scratch. Onlinemetals.com sells 'protopacks' for $1/lb if you need a bunch of random metal bits.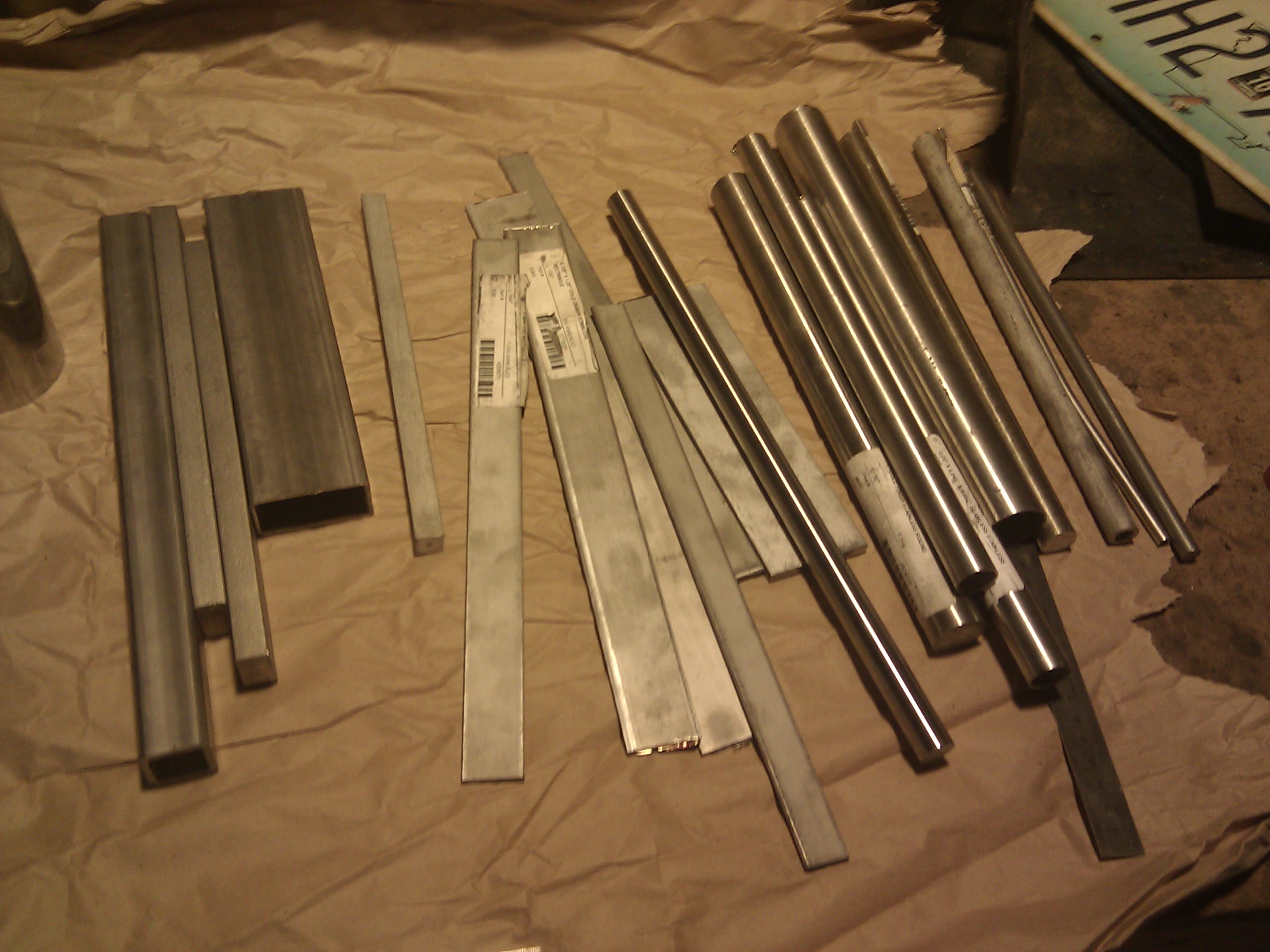 Start with an 1x1/8" strip, heated, and bent with a big hammer. I need to make a press brake for my press...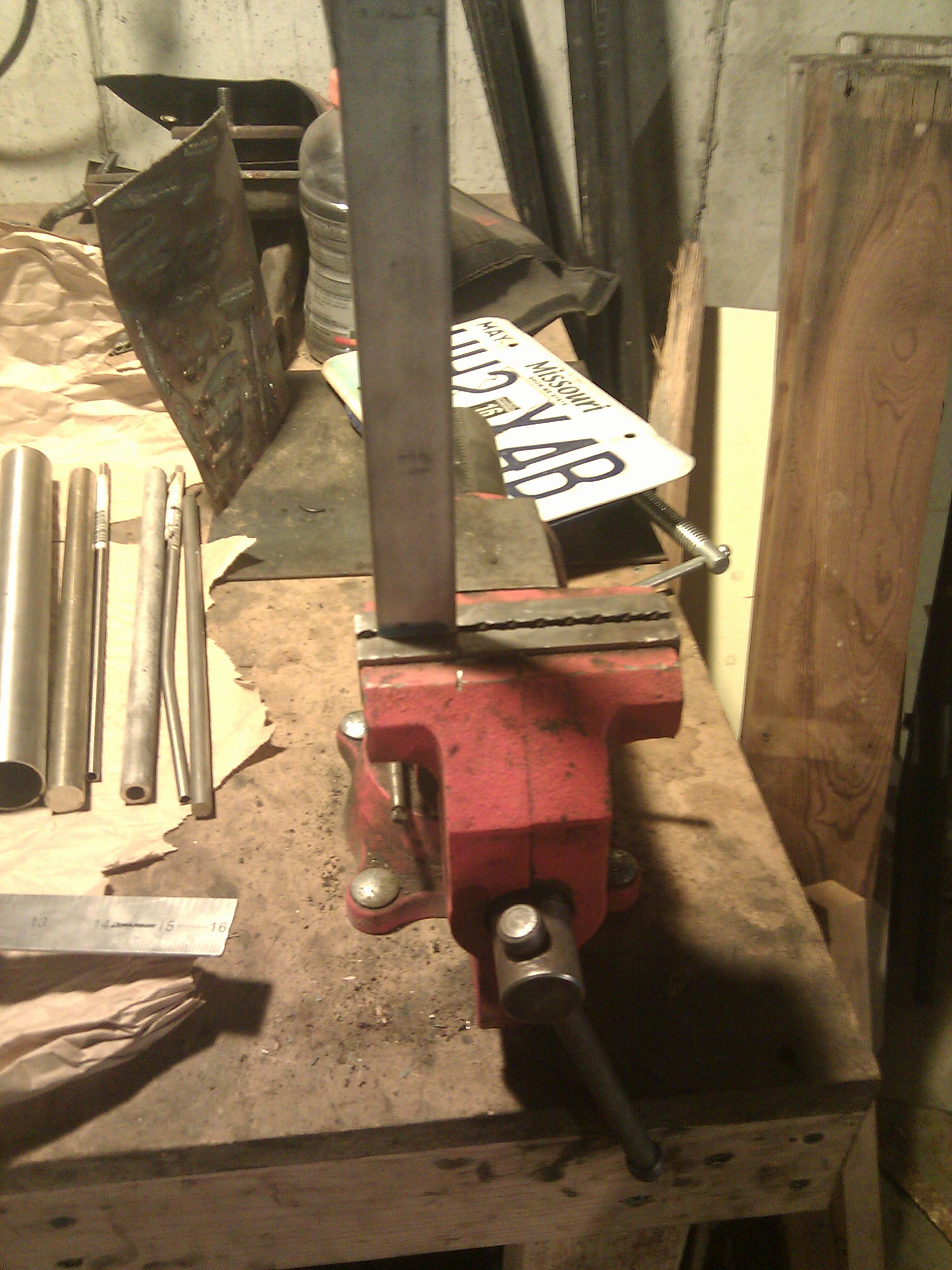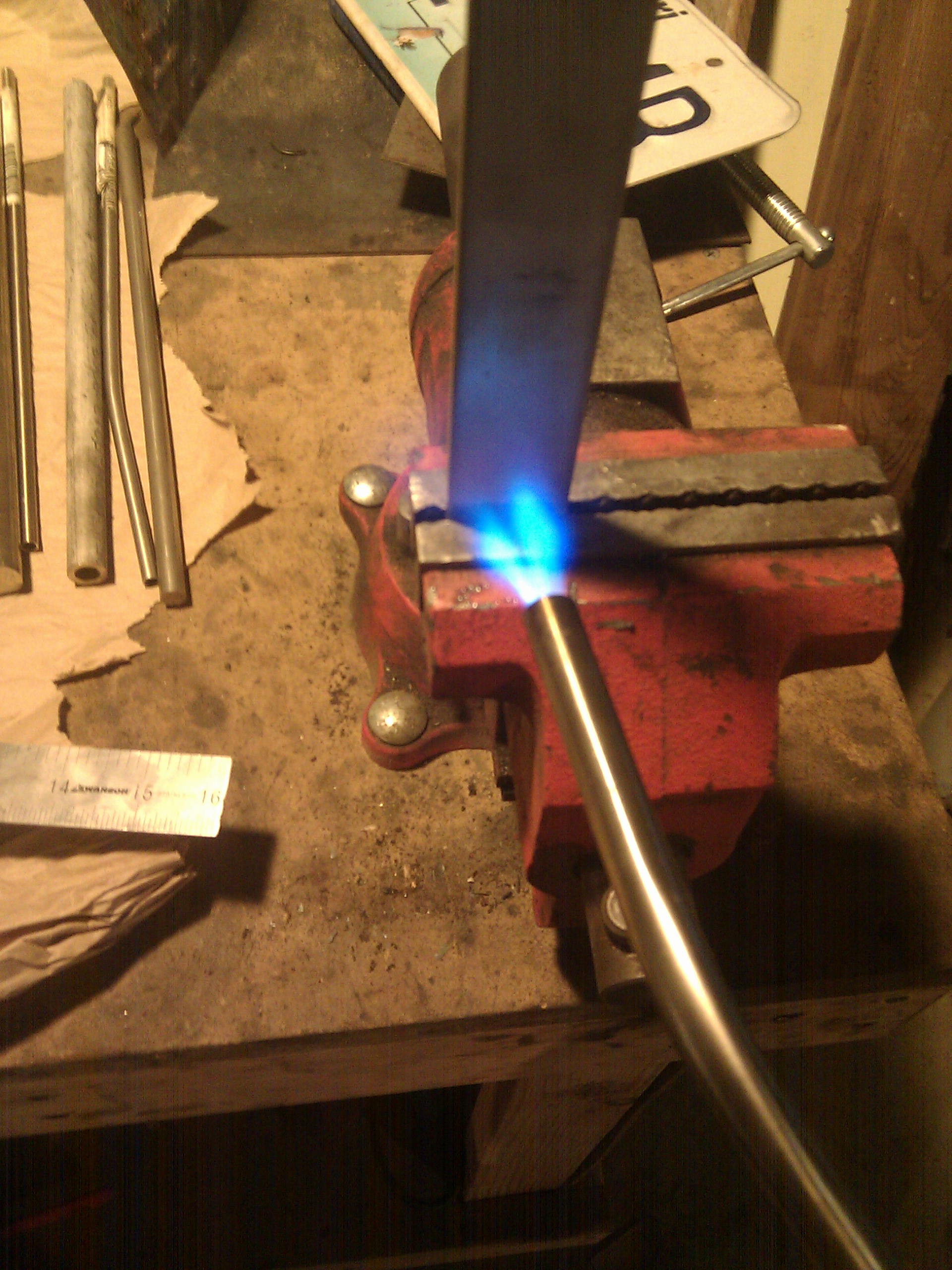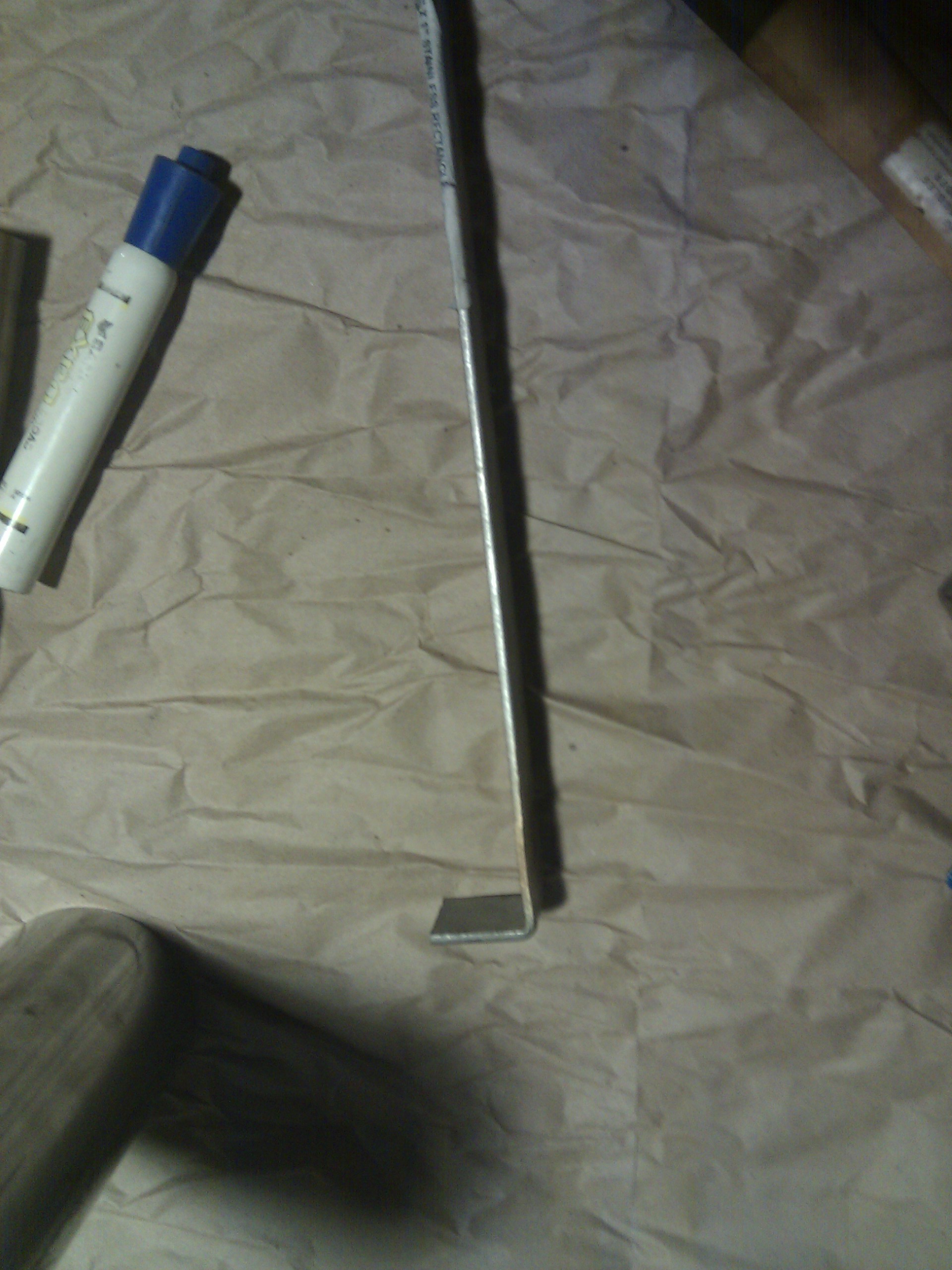 And cut to size: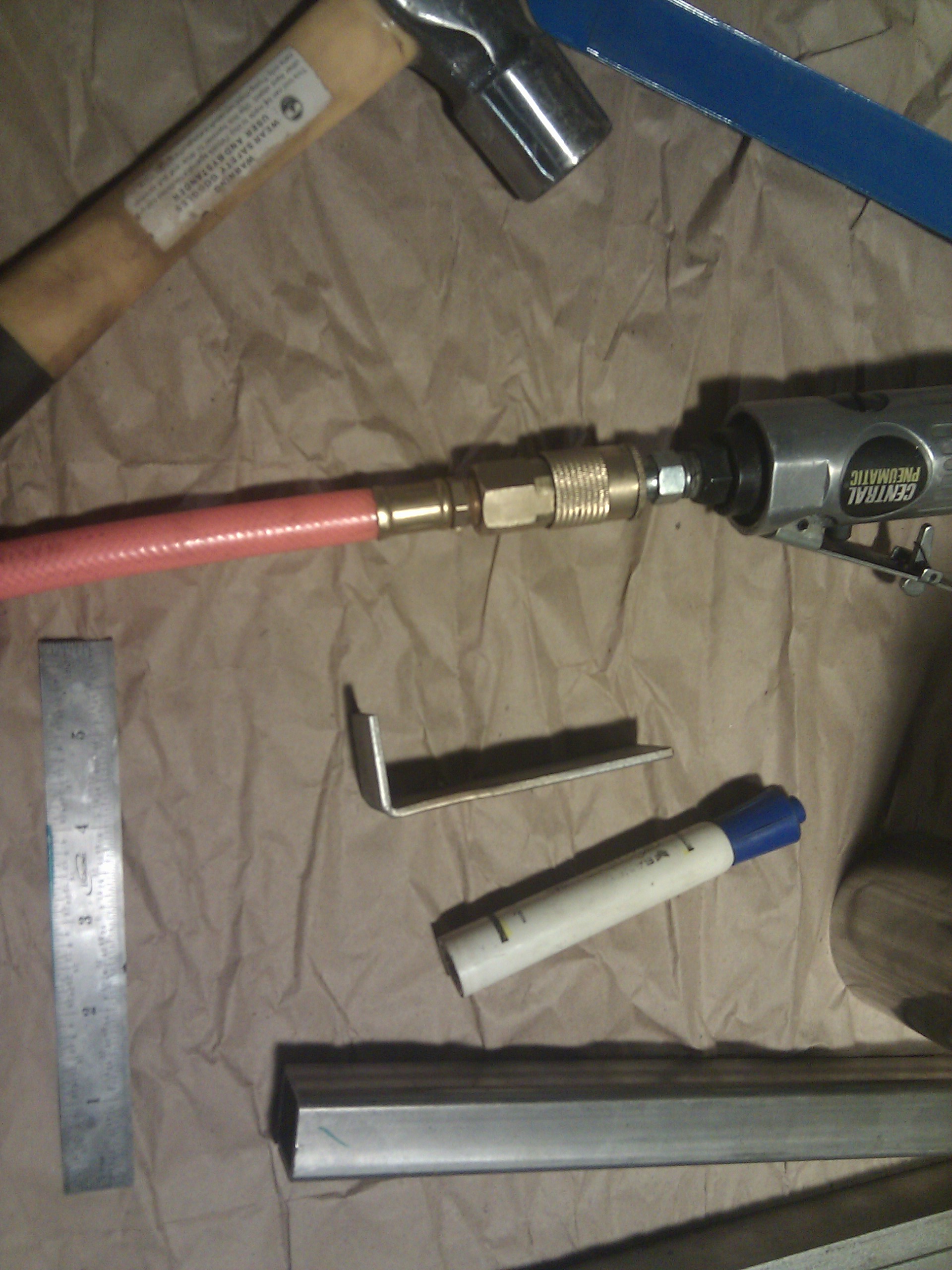 Drill and tap the end for the screw we'll use to mount it to the case: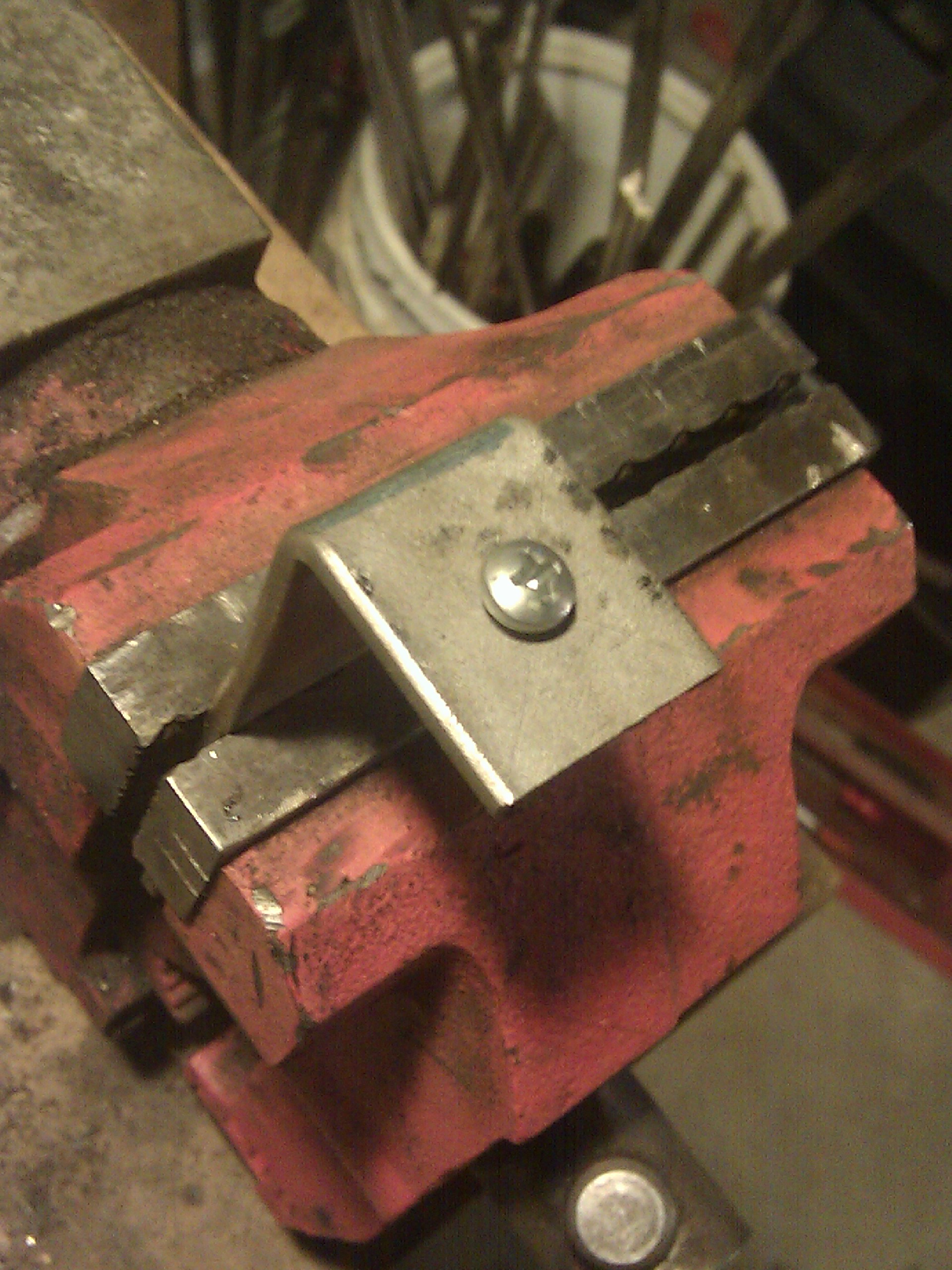 Now, for the crosspiece that will actually hold the card: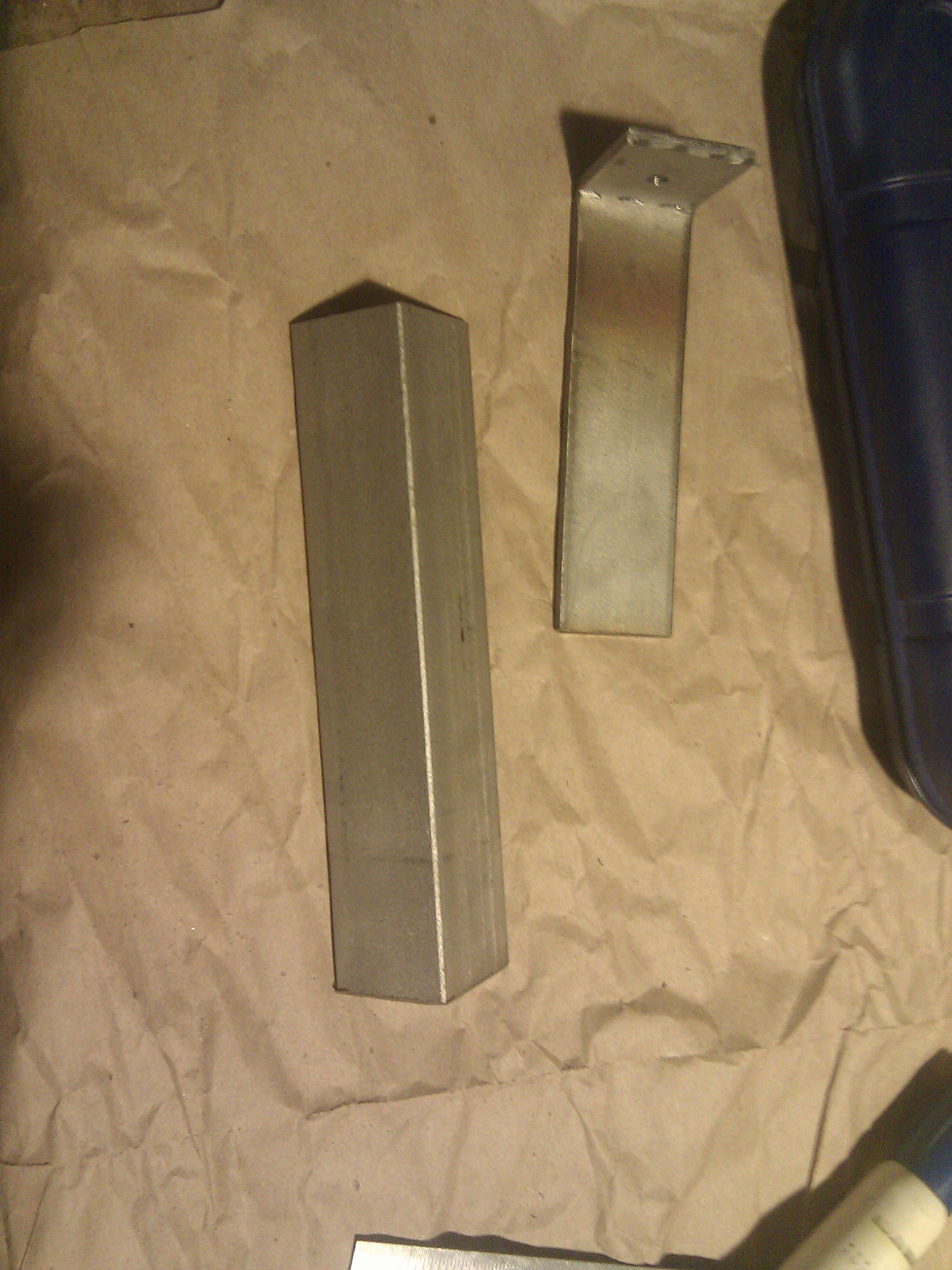 Carefully measure, scribe, and center punch to get a screw exactly in the middle: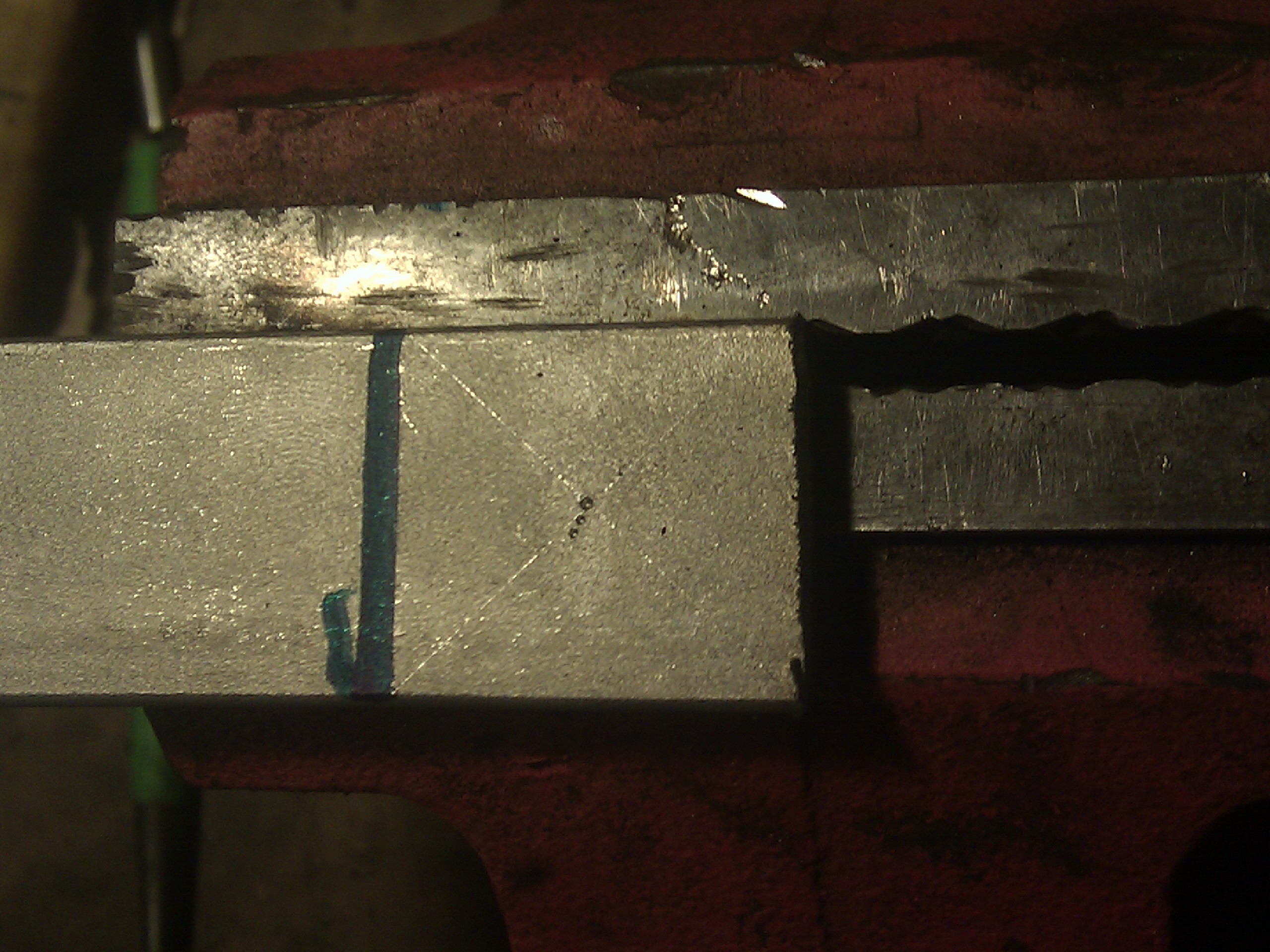 Realize that this is the stupidest design ever since it'll just flop around. Cut a new piece, drill and tap for two screws instead:
Now, we need a slot in the upright so the bracket is at least a little adjustable. Since I don't have a mill, the slot is too narrow to cut on a jigsaw, and I don't have metal cutting blades for my scroll saw, we're going to do this the old fashioned way with a drill and a file.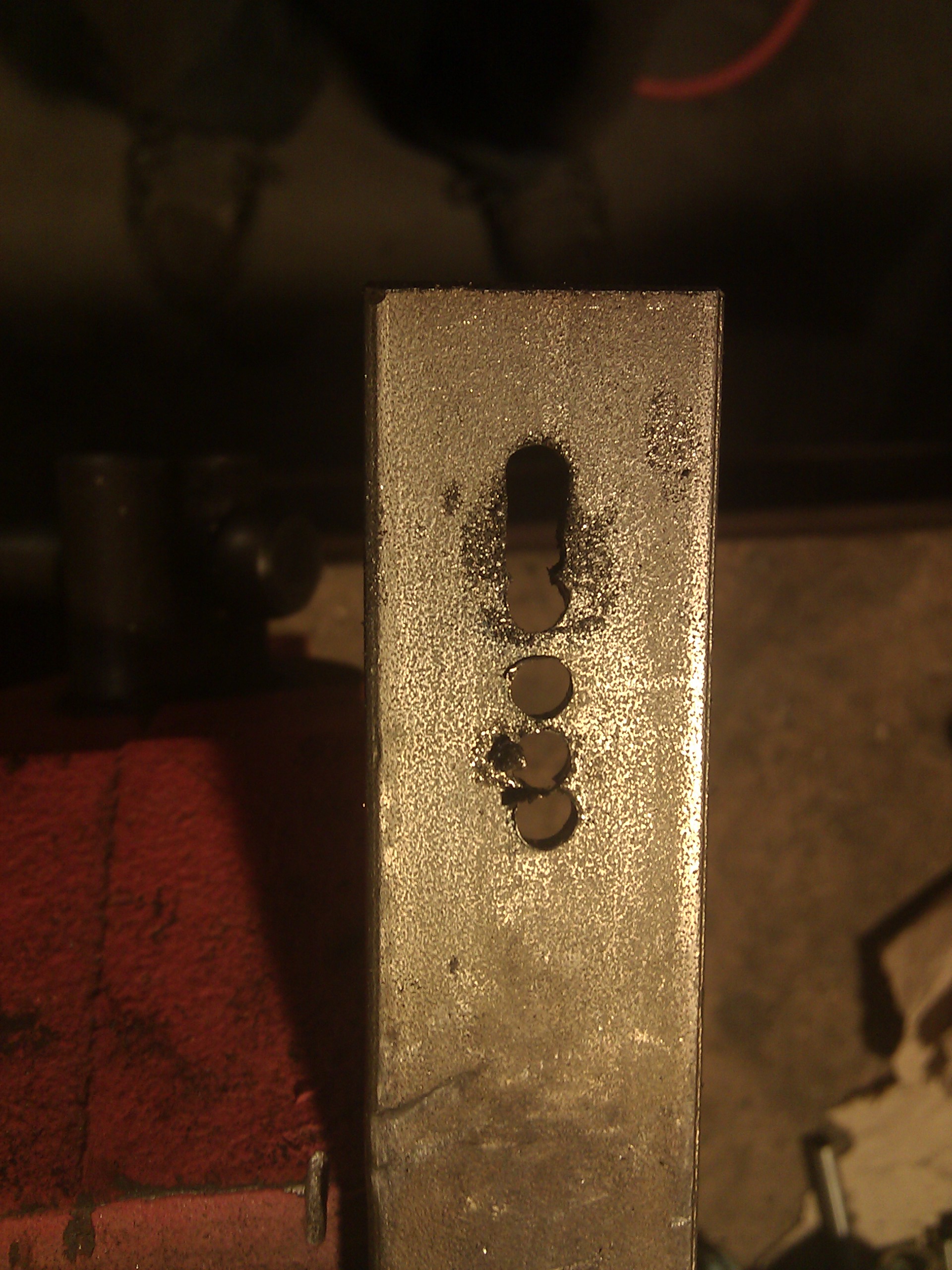 If I was clever, I would have drilled slightly undersized holes to get a snug fit, but this'll do.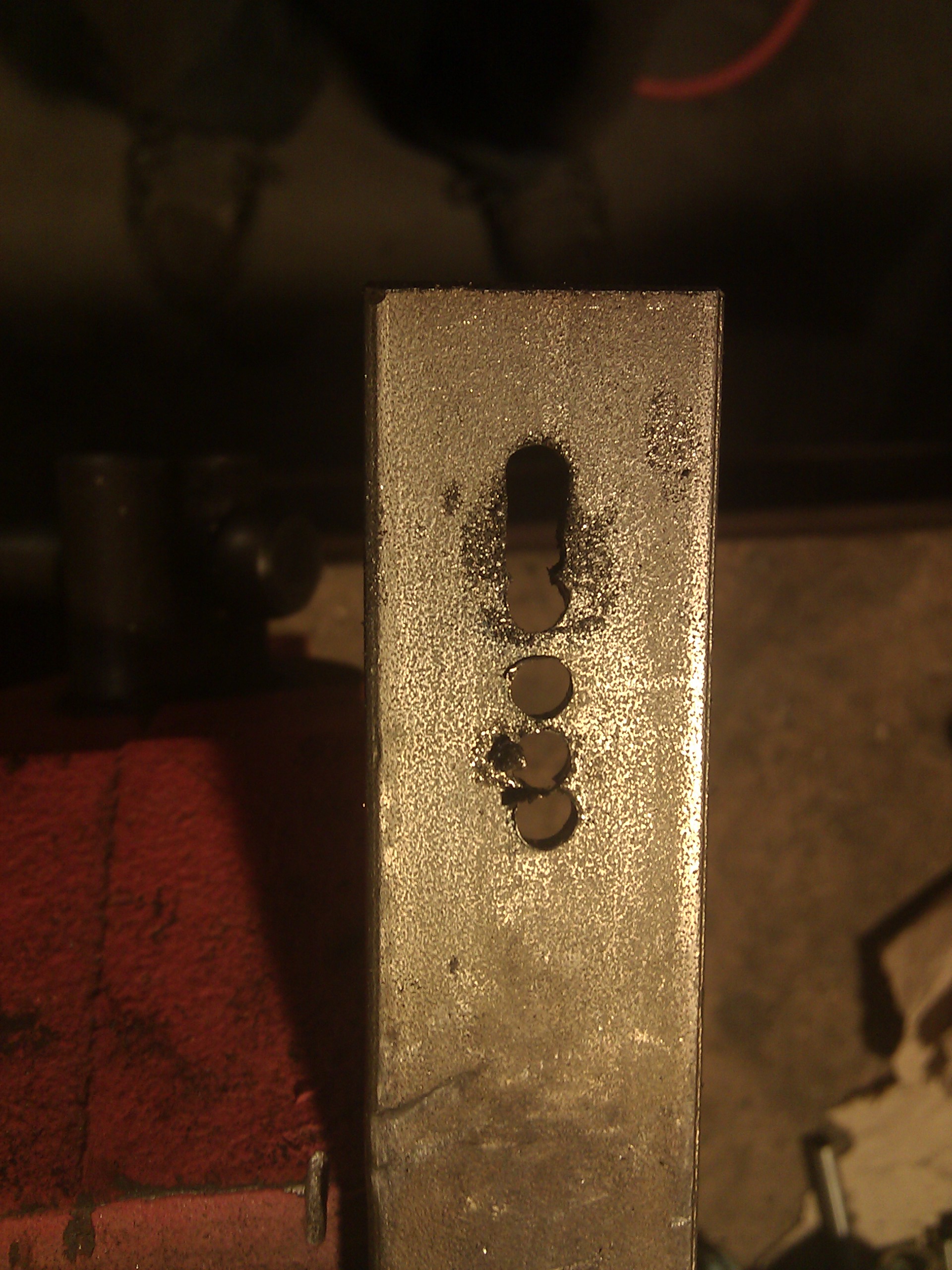 VERY carefully, drill a hole 1/32nd undersized in the bottom of the case, then file to fit. I could have just gone 1/64th undersized and been fine, I think.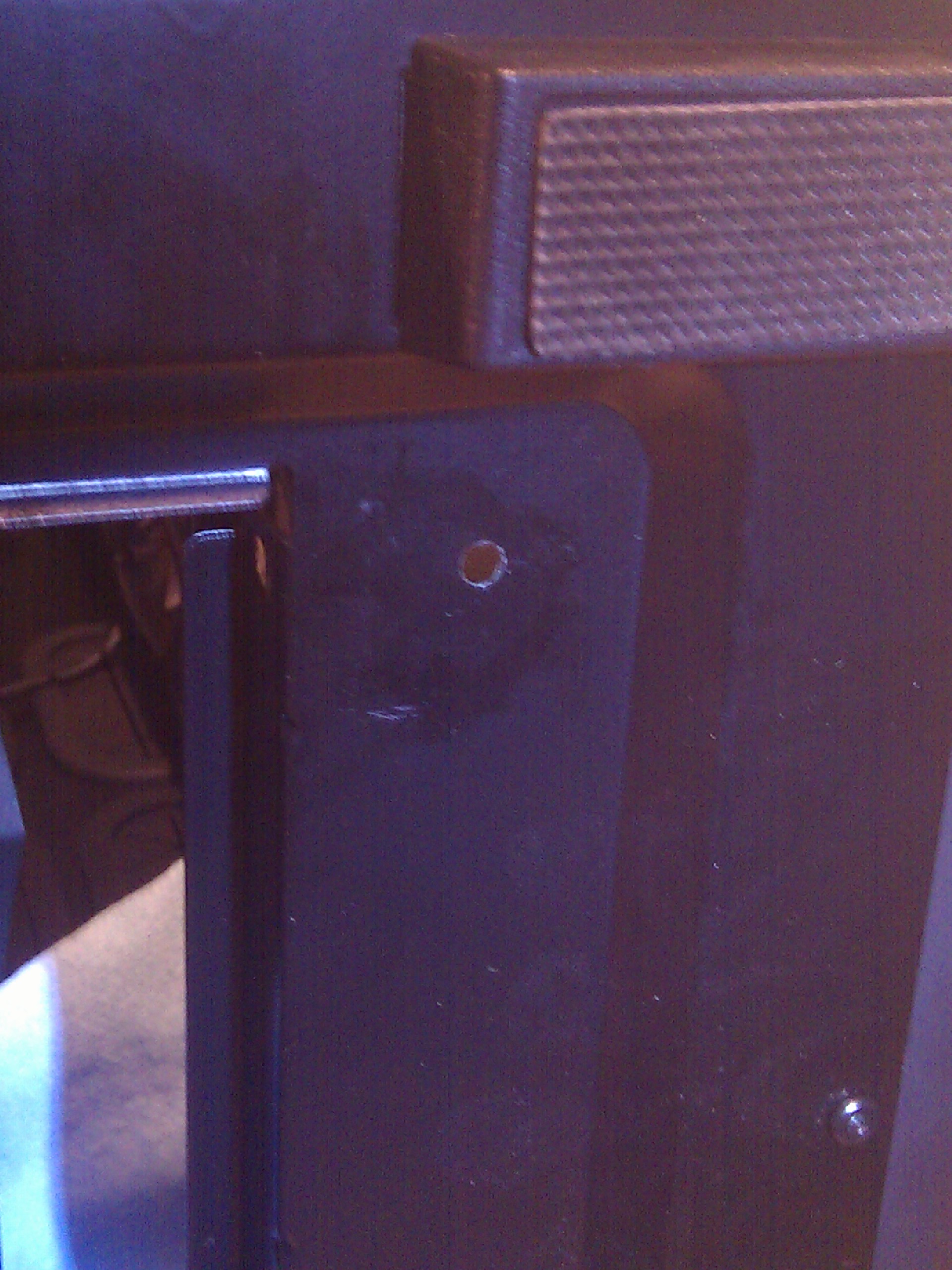 Test fit:
I designed this to stay out of the airflow path as much as possible and to support the video card at a point where it's plastic case mounts to the card. Hopefully that'll do a good job supporting it.
Now, we've gotta make it look fast so it fits in at least a little.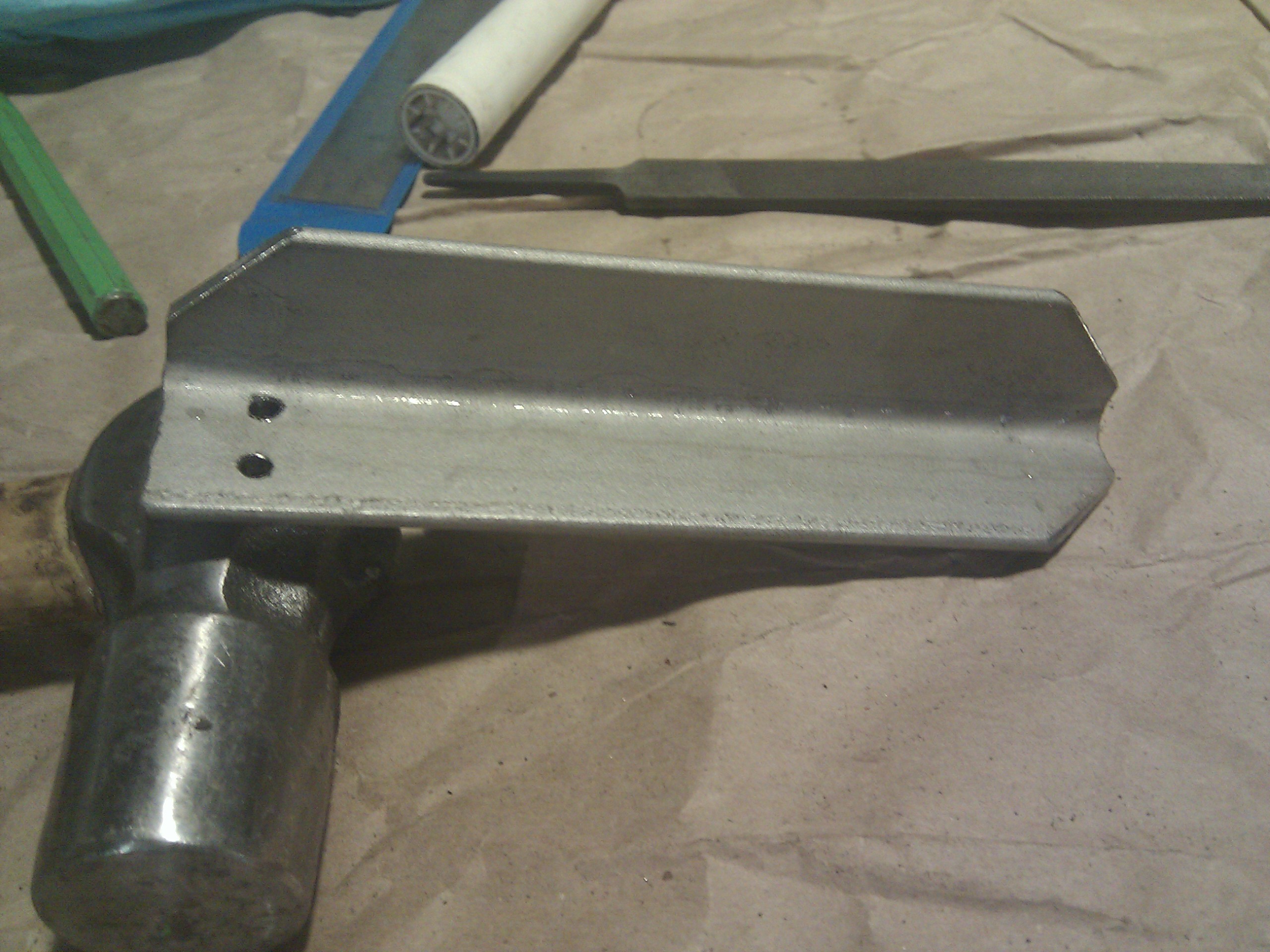 WOW SO FAST!
Metal finish with a flap disc, belt sander, and some hand sanding: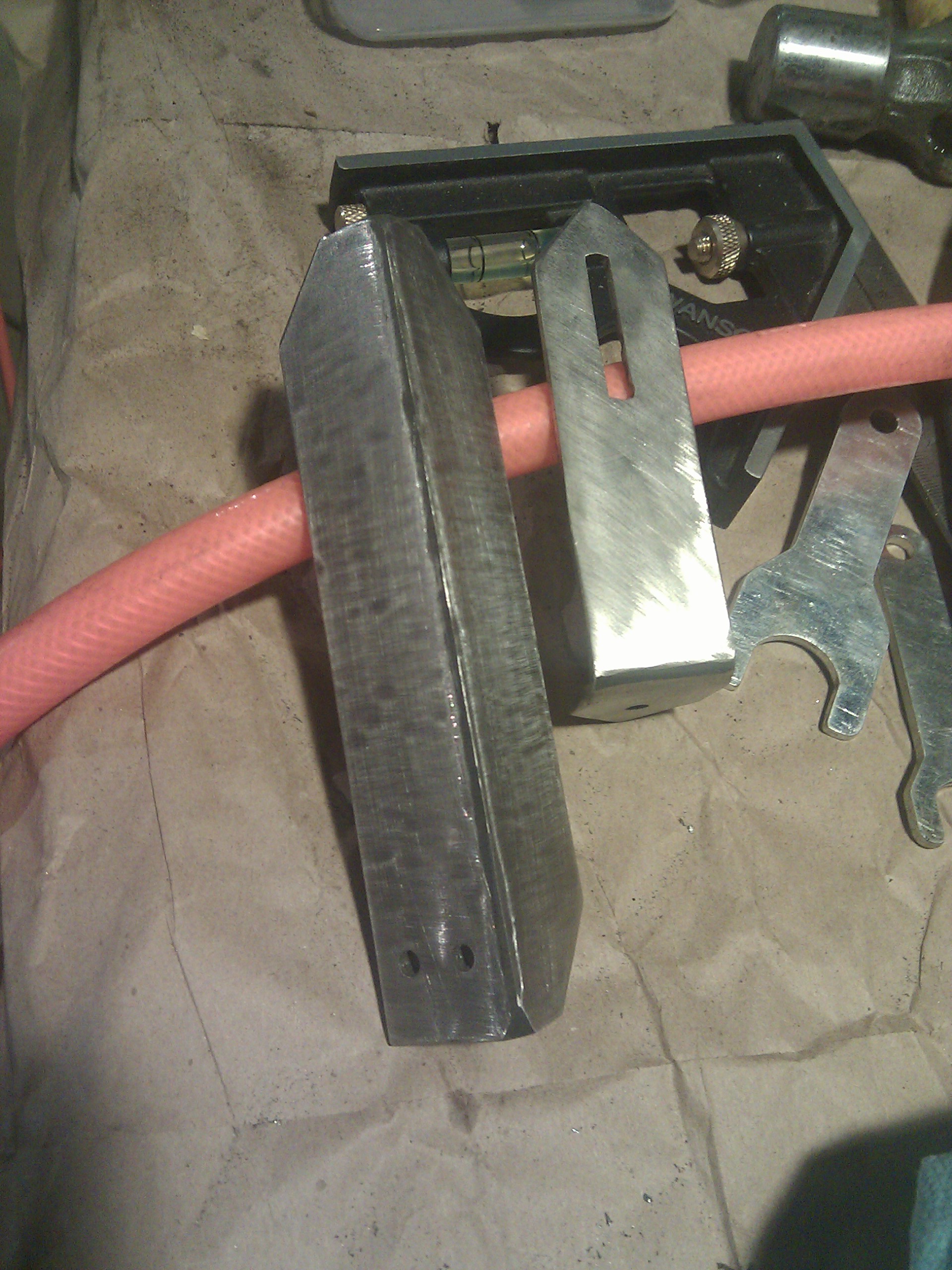 Prime, prime, sand, prime, sand, prime, paint: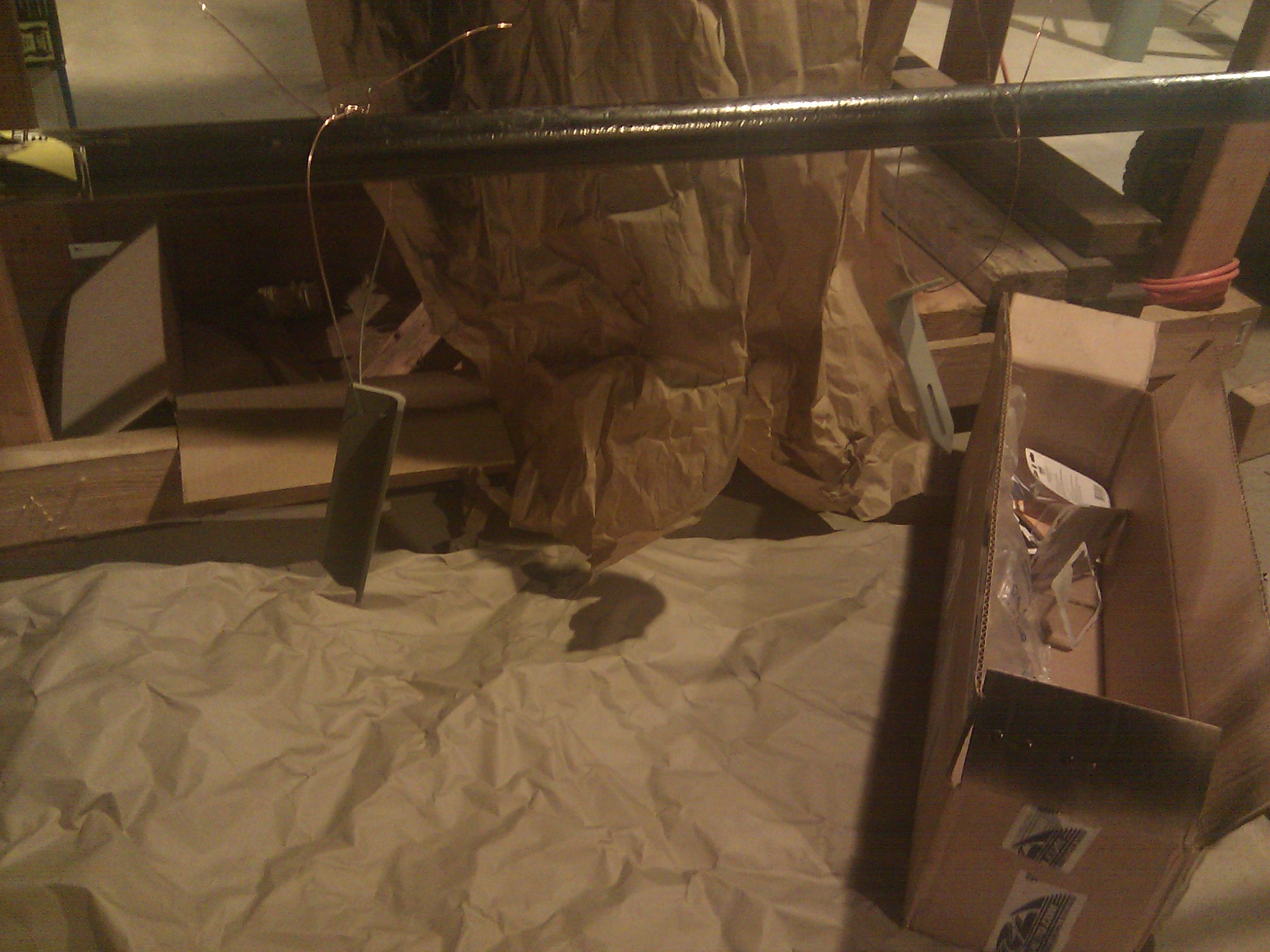 And install it!