British police have arrested a man after burglars stole Maurizio Cattelan's solid gold toilet from Blenheim Palace. The conceptual work of art, reportedly worth around $5 million, is still missing 24 hours after the daring heist, leading to fears that the 18-karat gold work might be melted down.
Ahead of Cattelan's exhibition, Edward Spencer-Churchill, who is the founder of the Blenheim Art Foundation and the half-brother of the Duke of Marlborough, appeared relaxed about the risks of borrowing such a valuable work of art. He told The Sunday Times newspaper the America would not be "the easiest thing to nick."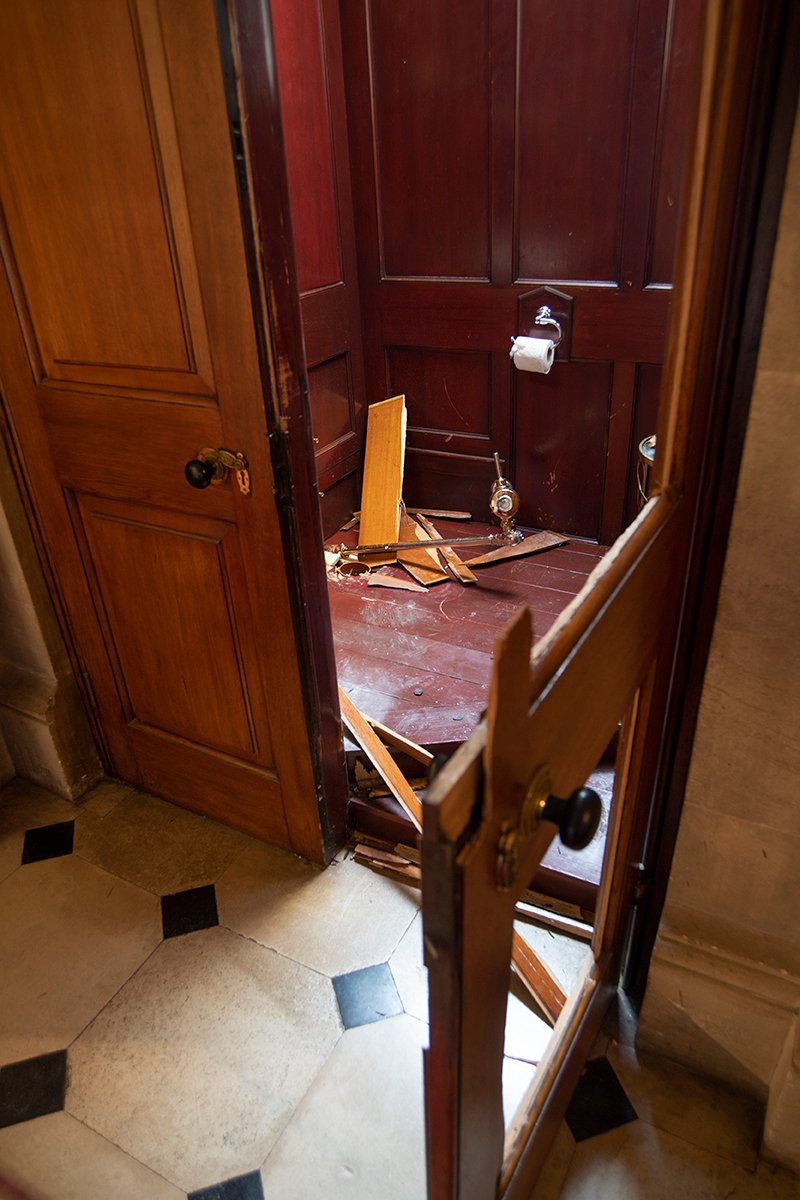 Source:
having recently paid or attempted to pay the snark tax, i shant comment.