Last time I did something like this it was with an artist I felt I could write about with authority from memory. I can't quite do that with Joseph Cornell but I like him, I'm familiar with him if not an expert, I think hubski'll like him so for the second reason I'm going to try to post a bunch of pictures.
Joseph Cornell was born at the beginning of the 20th century. He had no real formal training as an artist and didn't move in the social circles of the high point of modern art which is when he was active. He was a quiet and shy man, almost reclusive and he spent most of his adult life working low paying jobs to support his mother and brother, who had cerebral palsy. In his free time he made intricate shadow boxes with dreamlike thematic content that spoke of loneliness and romantic isolation, he has a series dedicated to Lauren Bacall, and also a longing for the innocence and solemnity of childhood. Today he would be called a folk artist or outsider artist due to his creative isolation from the larger art world but the lack of that vocabulary at the time of his artistic career and the power of his work has caused art historians to force him into the surrealist movement despite a total lack of contact with those artists while he was creating his most seminal works.
Cornell was primarily a collage and assembly artist. This is where I am most comfortable as an artist. Assemblage is a style of scultpture that creates art from existing material rather than carving it from stone or casting it in bronze. It began as a method in the 20th century with cubists and dadaists. Assemblage can be a welded steel object or one made from wood and found objects as is the case for Cornell. It can even be a movie but that's another difficult, nuanced point to present.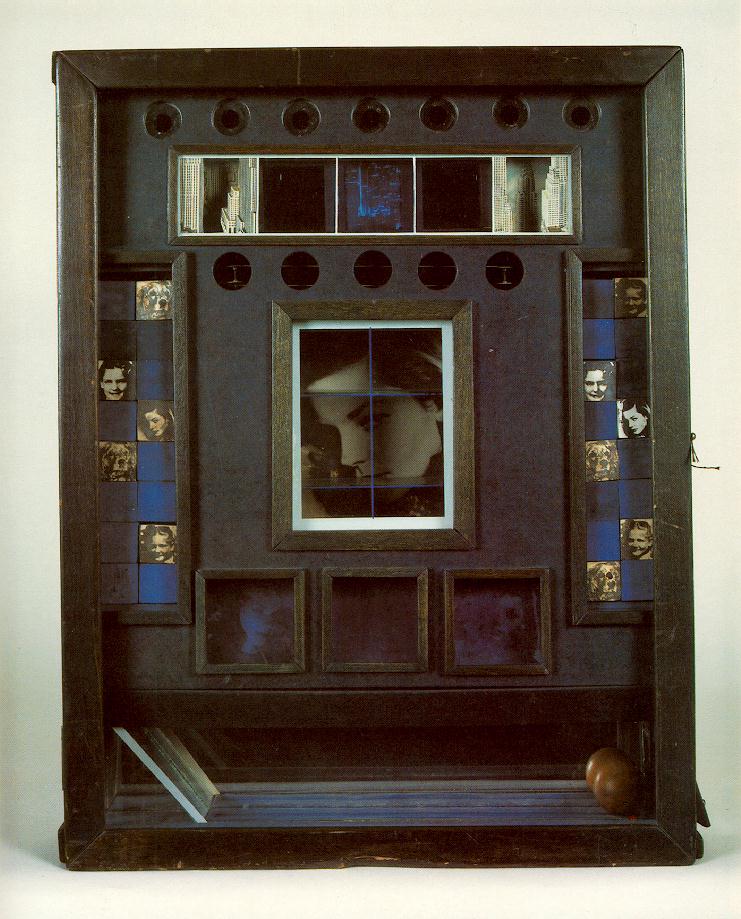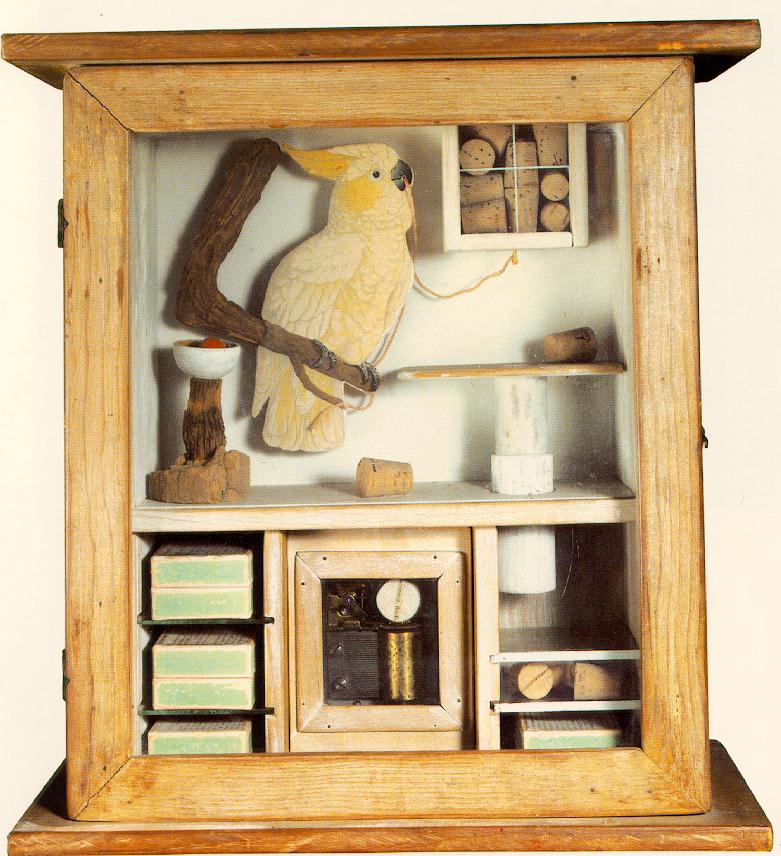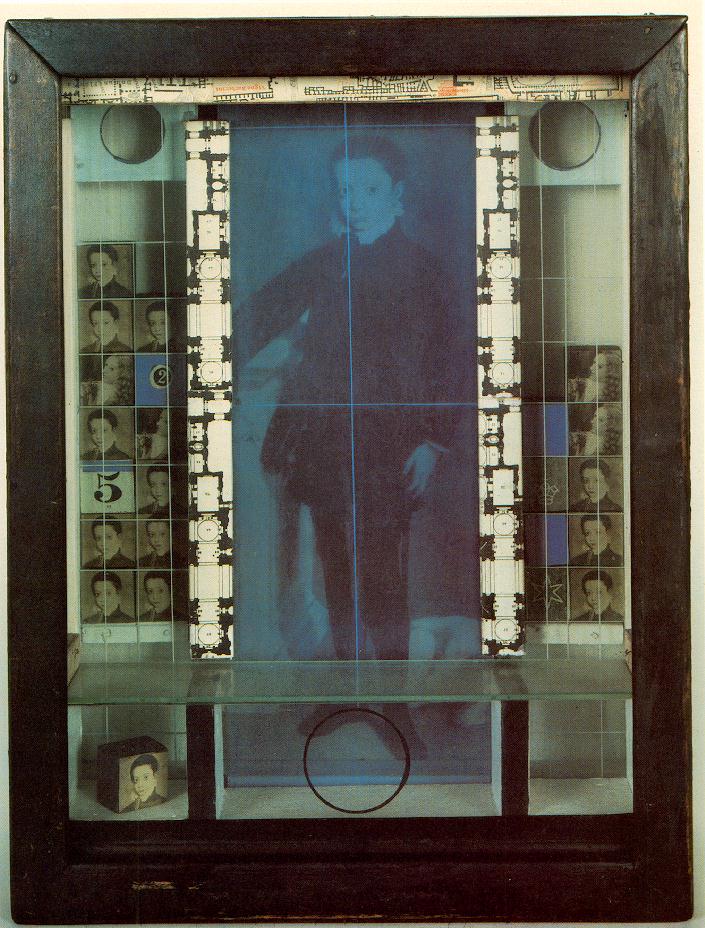 http://media.mutualart.com/Images/2010_04/30/0010/830942/129169602088700048_4461563e-a4d8-4ee0-8dd1-c22e6fb850b0_76310_570.Jpeg
I can't find my favorite and don't have me retrospective with me. In it he positioned a woman's eye at the center of a cracked pane of glass. Makes me wonder how many times he had to break glass to get it to split in thirds and leave a hole he could center around part of a figure.
Thannks.
I really like the frame on the last one and how it is integrated with the drawers. Trying to guess if there's a connection between the parrots and corks for Cornell, or if it was just material he had on hand.
I love Cornell. The pieces read like three-dimensional sketchbook pages. I can't even tell you the amount of times I've wanted to stuff something in my sketchbook but it just won't happen due to the 3D nature of our world.
On the topic of assemblage though, check out Ken Matsubara. I saw him at an art fair last year it blew me away that something like that could be made. Videos playing on the bottom of glasses of water, or inside a stool and many inside little boxes similar to the ones Cornell made.
http://kenmatsubara.com/WORKS/Paper1s.mp4