http://3.bp.blogspot.com/-z4PZQkZMMe4/UCuvnzneuzI/AAAAAAAAALk/o2eV5OhaJS0/s1600/IMG_7616%2B%25282%2529.JPG
This is a guard tower in my town. During the Reagan years there was a machine gun nest on top. My english teacher, when she was in high school, would stand under it with her girl friends and stage-whisper stuff to each other in Russian to draw the fire of the cute guards who manned it up top. it was all very jocular - "ha ha pretty girl I will fire a .30 carbine over your head to make this exciting."
https://upload.wikimedia.org/wikipedia/commons/f/f6/Minutemans_MIRV.JPG
This is a Minuteman III re-entry test at Kwajilein. Its warheads were developed by people I've met.
These are the signs I grew up with. I was surrounded by wilderness, always behind 10-foot hurricane fences, always with these signs posted every 500 yards. Beyond them was unexploded ordnance and other stuff.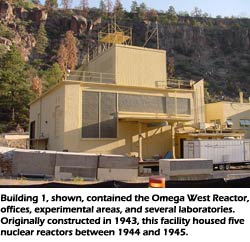 This is Omega West. If you took a right at the bottom of the canyon, you got the skating rink and the reservoir. If you took a left you got guys in fatigues running at you with M-16s.
______________________________
I'm sorry you saw talent wasted on advertising and trading. Me? I was stoked the first time I talked to a guy involved in the Human Genome Project because it was the only project I knew of at the lab that wasn't directly or indirectly related to vaporizing Soviet children.
I stand by my statement.
tutorial
19vVrqzbbLFKJL7ta9dvR7zX7uk6hdTWwU