What a weird, shitty week last week.
On Thursday I was notified that a longtime friend and scientific collaborator finally died after spending months in the hospital. Poor bastard had an endoscopy back in February to check for pancreatic cancer. The good news is that he was cancer-free. The bad news was that they may have nicked a duct, because he ended up with pancreatitis...which led to sepsis...which led to a bowel obstruction...which led to a feeding tube, fluid on the lungs, etc, etc. Last Sunday he decided that enough was enough and chose hospice over another round of surgeries. Nothing is guaranteed when it involves even a minor procedure. Dude was 58, and just an all around good scientist, husband, father, and grandfather.
Fast forward a day. Was supposed to get drinks with an old friend who I get together with once every month or two. She sent me an email Friday morning that simply said "News" in the subject line and read something like, "Can't make it today. What's your phone number?" So you may think that someone you've been close friends with for over 15 years would have your phone number, but you would be wrong if that person had a psychotic, drug-addled, alcoholic, abusive, deadbeat, low-life husband. Anyway this dude had never met me and nonetheless hated my guts, because he saw some texts between me and his wife years ago that said salacious things like, "You have any lunch plans tomorrow?" I'm intentionally using past tense in the previous sentence, because she called me after I replied to her email to tell me he died...also on Thursday...also at aged 58 (she is 47 and a good cautionary tale about why you don't get together long-term with the handsome older dude who has a cool van when you're 19--hit it and quit it, folks). They were going through a divorce, which had been driving him to ever more erratic behavior and ever more erratic drug use. So while I don't know how he died, I am 99% sure it was fentanyl-related.
It's funny because the last time I saw her I suggested to her that instead of the half million dollars it was going to take to get him to fuck off, maybe she just figures out how to get ahold of his dealer and spots him a $10k credit or something. Quick, painless, and orders of magnitude cheaper. We both laughed about it, but I don't think either of us thought that was a viable option. It's weird, because even though it came to pass, I don't feel bad. I feel only joy for her. Sure her kids will have some rough emotions, but they'll get it in time. I've never personally had the feeling of elation when hearing of the premature death of another human. Indifference, maybe, but not happiness. It makes you feel a little like a monster, but there's absolutely no question that this is a good outcome for all parties. (As an aside, and just to prove I'm not crazy, I called a mutual friend to tell her the news, and she said she hadn't been this happy about a death since Bin Laden--we're talking about a guy who threatened to kill my good friend on multiple occasions, so even filing for divorce was an act of courage.)
Just crazy coincidences. Two guys the same age meeting untimely ends, one a great guy with bad luck, and the other a bottom-feeder with fantastic luck to have lived as long and as well as he had. Really put me in a bad mood altogether over the weekend. Thanks for listening. I'll stop now.
I just unwrapped a cable that's been sitting in the closet for a year. I was checking fit. I discovered it has the exact same magic crimp terminals I never knew about until like a month ago, which shows how much attention I've been paying to that stuff. it was sitting on top of a $15k box of servo amps that have mostly been taking up space.
I grabbed it, put it in a raceway i designed, and said, aloud, "this is going to fucking rule."
This little fucker is gonna be packed like a goddamn fighter plane. And from every indication I have, it's going to work. Not that I can even explain it. Most of the people around me don't even know what a CNC machine is, let alone know they can be built. That 400-piece black brick is mostly cable management surrounding six servos. It's all bolted to a cutting board because it's cheaper buying Delrin slabs as "cutting boards" from Amazon than it is to get the material from an industrial supplier.
I know one guy who reacts with a "holy shit" because he knows what he's looking at. I guess that should count for more because he uses these tools for a living. The fact that nobody else even has the vocab to figure out what I've been struggling with is pretty goddamn frustrating tho.
In my head I've been building legos for a year and I can't get the goddamn spaceship canopy on. I forget that most people don't view legos conceptually as something you can make from nothing.
if you change the hole spacing to 12.9mm the assembly is modular
I just finished Ed Niedermeyer's Ludicrous, which is basically "Tesla is a piece of shit, let me count the ways." I have an engineering degree and it's the first time I've heard of tolerance stacking as a concept, which is pretty much shame on my alma mater 'cuz it explains a lot. Like why Teslas are pieces of shit with fit and finish that would embarrass Tatra.
This fucking thing was welded with a harbor freight mig welder on my cousin's garage floor with vice grips for jigging. No proto. No dry run. Dimensional transfer through printing to an Epson inkjet, then cutting out profiles with an X-acto knife, then rubber-cementing the paper dolls to the metal, then using a hand punch and a ball peen hammer to mark centers, then holes drilled with a donor 40-year-old nameless Chinese drill press.
You know what? Of the 896 parts on this cart? THREE screws didn't line up.
Fuck you, Elon Musk. Fuck you, tech industry. Fuck you, dad. I'm actually pretty fucking goddamn good at this shit.
–
The work you are doing reminds me of my early days in the Silicon Valley tech industry... we'd dumpster dive behind various tech companies (like DEC, or Apple, or SGI) and find old hardware like your drill press... and then have to figure out how to make it work, all with nothing but voltmeters, oscilloscopes, and catalogs of microprocessor chips that showed processor pinouts. (No internet, back then.)
We'd jury-rig the equipment to do whatever we needed it to do, build shit, and sell products.
Product development was only limited by how creative we could be with the stuff we salvaged or got second-hand with no manuals or cables...
I loved digging in, figuring out how some device worked, then trying to make it work differently to do whatever we needed it to do to work on our "production line". (Which mostly consisted of Henry, the EE, telling me what to do with the soldering iron before surface-mount tech took over.)
I can appreciate the personal thrills and fun you are having as you make these things work with elegant, hand-engineered solutions... but it is so far outside of my depth by now, that I can only view the waves as they crash on the beach, without understanding what is making the water move.
Still... I find all of your updates fascinating!
–
Spindle stories
The spindle is the spinny thing you attach tools to. "runout" is how much it wiggles in its orbit while it does so. This particular spindle company is known for unreal precision and runouts to a tenth of a micron.
Mine requires four kinds of air. I had no information on it. Fortunately the company that made mine had recently refurbished one (sequentially, the serial number after mine) for Patek Philippe, so they had specs. Those specs were transliterated poorly, so a friend who makes parts for Arnold & Son was able to help me.
I inquired as to what it would cost to get said spindle rebuilt, because it probably needed it (the prior owner had savaged the encoder cables off below the nut, and who knows what else). I was informed that their overhaul was "around $18-20k" and they gave me the name of a company in NC who could do it faster for less.
I have 85 pictures of the horrorshow that is my spindle. They gave me a quote of $7k, and then didn't bat an eye when I asked if they could increase their tolerances by an order of magnitude to match factory spec.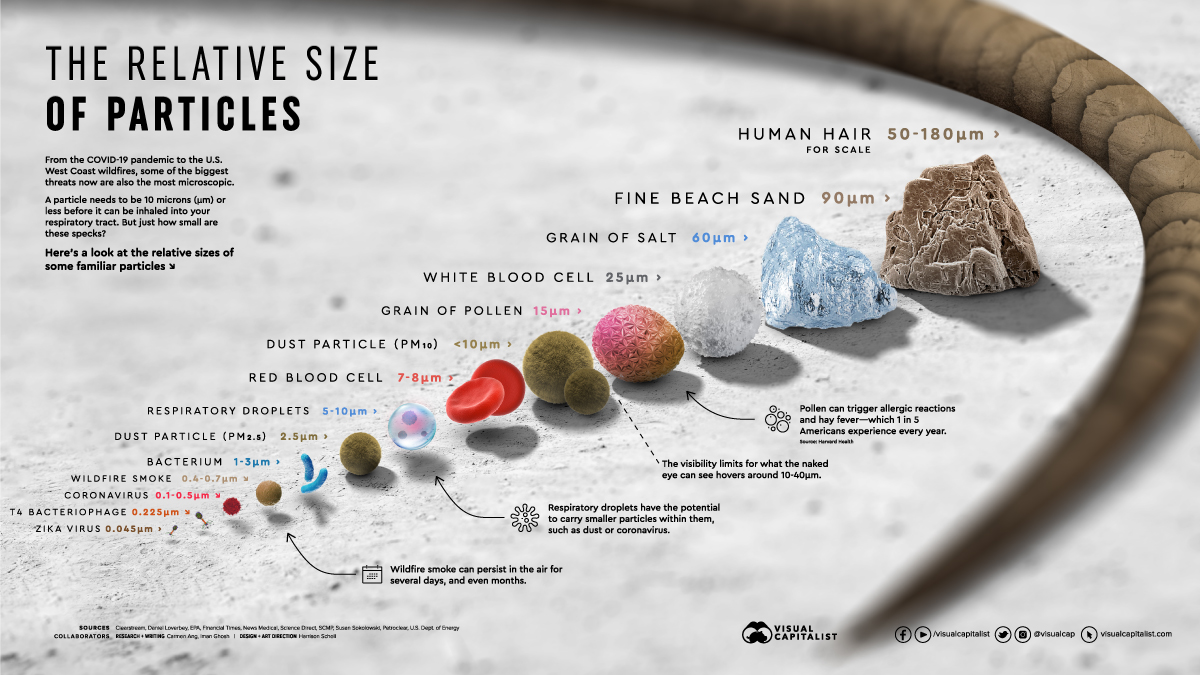 Mathematically, which means assuming no ball screw backlash which is nonsense, the precision in X, Y and Z will be half a micron. It will be more than that because there is ball screw backlash. However, with the addition of closed-loop modules for the servo packs ($300 ea) and absolute encoders ($X - under research), the absolute precision of the X, Y and Z can be reduced to 0.01 microns. That's 10 nanometers, or the difference between orangey-yellow and yellowy-orange.
Theory and practice are two totally different things, but in theory it's gonna be sumpin'.
Welp. It's been a few weeks of the usual weirdness in my life.
I'd almost beaten the cold/flu that everyone is getting and simply calling "not COVID", when our Seattle Seawolves rugby team were eliminated from playoff contention. We had an AMAZING game and played REALLY well... but didn't have the aggregate points throughout the season to make it into the post-season.
Except... the top team in the league was suddenly disqualified for management misconduct, so we were suddenly in 4th place in the Western Division, with one game to play against our oldest rivals, the San Diego Legion! We beat them handily, and suddenly were in the playoffs!
The head cold was abating, my team got a sudden reprieve and got into the semi-finals, and...
... that evening my Father-in-law died.
My wife and I went from the height of sports-feelings to dealing with parental loss, funeral planning, estate issues, and estranged family members going crazy, in about 5 minutes.
The next day we flew to Minneapolis for his funeral. Turns out he has left an estate that will keep all of his living relatives (me included) fiscally secure for the rest of our lives. The estranged family members were kept calm and the drama was avoided by having off-duty police officers at the funeral and the shiva at the synagogue.
On Thursday of that week, I woke up in our hotel room with my arm oddly positioned under my head, and a weird pain in my shoulder. That slowly developed over the weekend into a seriously pinched nerve that rendered my left arm useless, tingling, and in severe pain that kept me up all night.
That Sunday the Seawolves played the last game of the season, against the best team in our division, and completely decimated them! This was a team that "the team to beat", and two weeks before we had been in 5th place in a 7-team division. The turnaround by the Seawolves has been astounding, and we are playing the best rugby we have ever played.
Medical attention (massage, acupuncture, etc.) for my shoulder and some strategic pillow use and borrowing some opiates from friends got me some sleep during the week. But things at work exploded with a lot of new work coming in for me to do a lot of writing for... with my left arm hanging useless at my side. Typing 100-page sales proposals with one hand is Not Fun.
My electric lawn mower (Black Decker) died, and since DeWalt now owns BD, they closed their only B+D service center in the Pacific Northwest three months ago. I now have to ship my mower somewhere to get it fixed... meanwhile my grass continues to grow amazingly fast, as my left arm hangs limp and useless.
The Seawolves then whomped the Houston Sabercats at their home field in Houston, winning the Western Division, and putting us into the Championship against (it turns out) Rugby New York.
Got into my doctor for the shoulder, finally, and she prescribed Oxycontin and Prednisone - for the pain and nerve inflammation, respectively - and within 3 days my arm is probably 60% useful again!
But I cannot travel like this, so I am going to miss my Seawolves play Rugby New York for the Major League Rugby Championship on Saturday. We have won the Championship twice before, and I was at both of those games, and am shattered that I can't go to this one. :(
So my wife and sister-in-law are both going to travel together and go to the game!!
Meanwhile, Moxie - my lovely Anatolian Shepherd/Malamute - is in heat, and FEELING SO MANY FEELINGS right now... I'm trying to keep her entertained, but we can't visit the dog park or run off-leash at all until she isn't fertile any more.
And also meanwhile, I have now changed my work schedule so I am off work Tuesdays and Thursdays to spend time with my Dad, who has early stage vascular Alzheimers. My mom and sister take care of him 24x7, and need a break. And, he "charges up" when he's with me. He is more lively, engaged, and more communicative when we have spent time together, and it usually lasts a day or so. It's nice to be able to give them a break, and also have such a positive effect on him and his enjoyment of life.
Today I get another massage on my shoulder. Tomorrow my Physical Therapy starts. And Saturday at 9:AM (pacific time) the Seawolves take the pitch to try for their THIRD championship in the Major League Rugby league's short 5-year history.
And with the family windfall... I now get to consider the possibility of retiring. Which is weird. What would I do with my time if I didn't have a job to get up and go to? For approximately 20-25 years?
I've had a job every day since I was 16... and never had any possibility of retiring. Ever.
Life is weird, man.
I've officially finished up my internship! It was a good time but without pay I couldn't stay longer. I successfully got myself some Mayhaw Jelly from a guy with a sign at the end of the driveway. Mayhaw is this weird super regional fruit that is apparently impossible to eat straight up due to bitterness, but people make it into jelly or syrup and eat it like that. It kinda tastes like this lovely mix of raspberry and apple and lemon. It only grows in swampy areas in the south. I'm curious if any of y'all southern hubskiiers have ever had it too or if I'm now the only one of us to have consumed the local rural southern delicacy. No one in Atlanta knows about it even though many people I know are born and raised here, including one guy who prides himself on eating and cooking super locally. So I'm quite pleased I got to find and experience all that. I also got kindly scolded on how I speak and aggressively advertised religion (shoutout to my colleague who declared Christianity as not a religion but a relationship and told me about a church I should seek out in Atlanta and when looking up that pastor he hates LGBTQ+ individuals...). Overall an excellent learning experience and a good glimpse into a very unique way of life, and one I'm glad not to be a part of honestly. That was just too small town for my taste.
In other news, I'm officially a published author I think? I helped with grammatical edits in an abstract and because I helped there they added me as an author. So that's being submitted to a conference in a few months through my job and the abstract was accepted. I'm not entirely sure if that means I'm a legit bona fide published author, but I think it does? So that's neat. Y'all smarter than me please correct me if I'm wrong.
Also on the spelling of y'all -- y'all or ya'll? I'm preferential to y'all not ya'll as it's a contraction between you and all, but my deep south boss spelled it ya'll. It's apparently a legit argument and I'm curious at to all of your thoughts on this deeply complex and complicated grammatical issue.
I went to a 'Bollywood' dancing class, which means a mish-mash of a whole bunch of styles I can barely pronounce, to check it out. Fun, even more skewed m:f ratio than in ballroom places (1:20 instead of 1:7), and holy-shit intense. The pros must have an average stamina somewhere between SEALs and a literal horse.
Defense next week.
How many of you sleep either with earplugs, earbuds or headphones?
We live above a (very) noisy bar which is licensed to 1am, in a 40s building which is not properly soundproofed. At times the only way I've managed to relax enough to sleep is by wearing noise cancelling or noise masking earbuds. In relating this issue with colleagues and friends, I've been surprised by how many of them responded by mentioning they rely on similar methods for sleeping (even though none of them have the downstairs bar issue).
–
–
Starting to be a little more often now. I used to fly way too much before the pandemic.
This was leisure. We just got back from Marseille and Barcelona. It was a family trip, and it was very nice. My wife and daughter would typically be visiting in China at this time, but who knows when that is going to be possible again.