Do you... own a Rolex?
No?
Then this probably isn't your economy.
"Basically the industry is moving to what I call beach-to-tux usage," Mr Govberg opines. "A customer wants to wear the watch to the beach, on the tennis court, and then a fancy dinner."
Just remember, kids - avocado toast is killing America.
I know this isn't the point of this article but my god is the GMT II a hideous watch. While the process required to color the ceramic bezel is quite cool, in person iit ends up being a terrible grape blue-purple with a dull red. Like any recent Rolex dive watch the lugs are oversized and way too damn shiny. Rolex is capitalizing on the classic retro look and of course completely getting away with it. Tudor makes the exact same damn watches at half the damn price and I still think those are overpriced.
–
I thought I hated all Rolexes until I saw some of the Cellinis from the early '70s.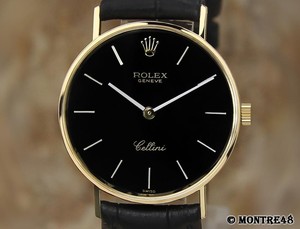 Their design language is certainly eloquent and understood the world over. It's just not a tongue I like to hear. And yet. Visit a jeweler in the United states and your choices are Rolex, Omega, Tag Heuer, Seiko and Movado... and the fuckin' Movado is the only one that doesn't look more or less like a Rolex.
tutorial
19vVrqzbbLFKJL7ta9dvR7zX7uk6hdTWwU