The ironic thing here is not the craven opportunism/cronyism but that Team Trump doesn't understand the decorum with which such sales are usually transacted.
Ben Rich says as much in Skunk Works. Stephen Kinzer and Robert Baer back him up. Saudi Arabia gets the special arrangement it gets because they're our most consistent, richest, least questioning purchaser of arms.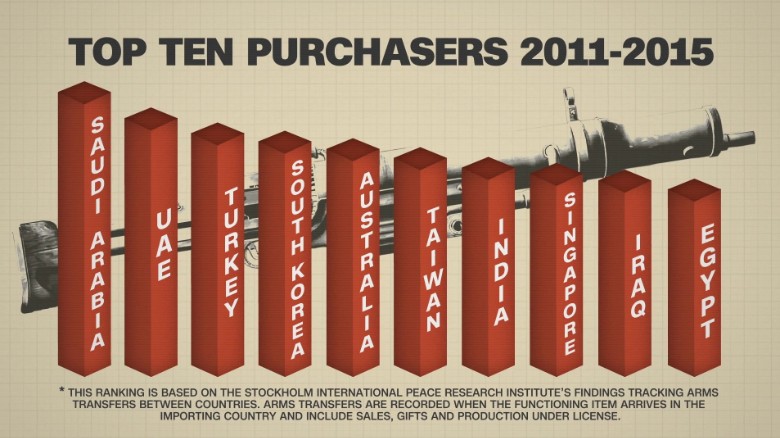 Saudi Arabia and the UAE buy what arms we tell them to buy at whatever price we say they should buy them at. Then we buy their oil. The really dumb thing is Lockheed knows the Saudis pay 50 cents on the dollar because that's the way Saudi Arabia does business (source: we did some designs in Saudi Arabia backintheday and they literally doubled our quote and insisted we take it). So now Saudi Arabia will pay 25% of what the deal is worth and Lockheed will get the rest out of the government because as a US-brokered contract it's cost-plus.
tutorial
19vVrqzbbLFKJL7ta9dvR7zX7uk6hdTWwU