One of the most heartbreaking factoids I've discovered in the past few years is that the Soviets kept their armored vehicles under 36 tons in weight so that Soviet bridges could be built too light-duty for NATO armor (a M60 Patton tank, by comparison, weighs 50 tons). A consequence of this design decision is that Soviet tank crews had to be 5'8" or under.
I'm 6' tall.
–
If I recall, you run into serious I/E problems with anything newer than a MiG-21.
During moments of insanity I attempt to wrap my head around a Foland Gnat because they're adorable. They're like the BD-5J in that Bond film but, like, real aircraft capable of hitting Mach 1 with a good running start and a steep slope. But then I usually check the spot price on Jet A, remind myself that a Foland Gnat burns about a hundred gallons per hour and recognize that it's about an order of magnitude cheaper to book a flight on Southwest.
–
I know a guy who used to own a T-37 Tweet. I heard he sold it, but it was one of two flying in the US (though several A-37s are in private hands). The cost to keep it flying was insane. He owned four aircraft and still flew commercial because of the cost.
I'm convinced he could retire but works just to pay for his planes. He inherited a bunch of money (family farm became a Chicago suburb).
–
The first problem is it has to be 25 years old or older or else it's a class III weapon (regardless of it being a jeep or whatever). Even if it is 25 years old or older it has to be "de-milled" (demilitarized) so that you can't, you know, overthrow Boise.
The second problem is that you need a commercial driver's license for anything over 13 tons... assuming it's street legal, and you can get it on the road.
The third problem is you're talking about a multi-ton military vehicle 25 years old or older that's probably an ocean away, and that gets spendy not just to acquire but also to maintain. Tanks have tread life of, like, 100 miles on pavement and it's not like you can go to Autozone for replacements.
Much as I'd love, say, a BTR-60, the fact of the matter is it's a dual-engined eight-wheeled Soviet vehicle from the '60s that weighs 23,000 lbs. That's pretty much this
Built back when this was new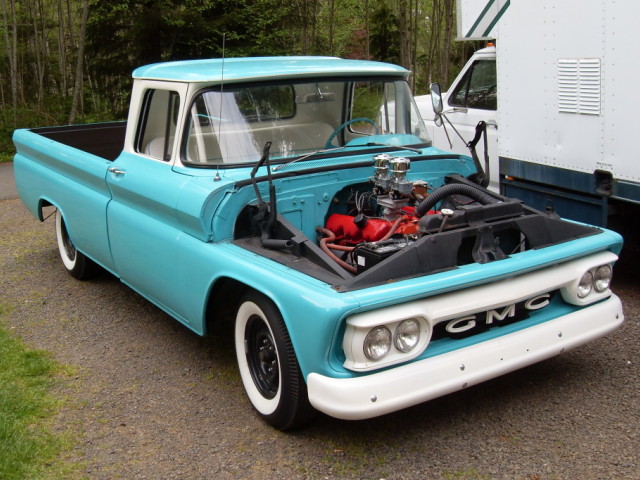 As programmed by this guy
So if you want it, you better want it.
The ones you see most often are Diamler Ferrets,
Which tend to be in the $20ks.
And they still aren't particularly practical. They're about the size of a full-size van and they fit three cramped people in weird places and are british.
130hp, 8,000 lbs, Lucas Electrics and a Rolls Royce inline 6.
And no turn signals.