I disagree with your conclusions.
In conclusion, it's like putting two thousand dollars worth of racing tires on my Accord, driving down to the store and remarking "Gee, these fancy tires don't feel any different than my old Michelins!" when in reality, not only do you need to be on a track to see the difference, you also need a particular caliber of car, skill of driver, and maybe even a skid-pad and lateral-g accelerometer to fully see the difference.
If all you have is an Accord, and all you aspire to do is drive down to the store, old Michelins will do fine. The issue with the video is that Freddie Wong is arguing that the only driving IN THE WORLD is "Accords going to the store" because that's all he knows how to do. On the other hand, I ride one of these:
...and I can tell whether the rear tire is at 32 PSI or 35 PSI based on how it behaves in 5th gear at 70mph leaned over into a turn tight enough that I have to hug my toes to the engine case so they don't scrape the pavement. I'm not a race car driver either, but I know what tires do.
Freddie Wong's mentality is "I have a car therefore I am a race car driver." It's a common refrain amongst the Youtube Crew: "I have sixty million views, no one taught me how to do anything, therefore I'm a fuckin' genius." You then surround yourself with sycophants who will reinforce your genius because the guy who actually knows how to get a cool effect from racking focus into the sun on a Cooke prime? Yeah, he's the guy you yelled at for slowing you down because "it's only a Youtube video."
High quality tools differ from low quality tools by one important aspect: the good shit won't let you down at the edge of the envelope. A set of Primos will rack focus smoothly regardless of how shitty your follow focus is. They will not flare unless you really push them, and then when you push them the flare will be beautiful. Their chroma won't smear, everything will be orthogonal and they will be tack-sharp from edge to edge. Yes, a 50mm Zeiss at 1.8 in the middle of the day focused on infinity will look very similar to a 50mm Canon at 1.8 in the middle of the day. But smart people don't shoot like that. It looks boring as fuck. These are the things that aren't of concern if you're basically documenting The Cinnamon Challenge in your kitchen but if you actually want someone to pay you for your work you probably ought to be doing more than documenting what's there.
There are people who don't know what they're doing that do it all goddamn day. They have opinions, and you can listen to them. If your ultimate aspiration is a frame like this:
Then you can take the opinion of the guy who framed that. If you, say, aspire to something better...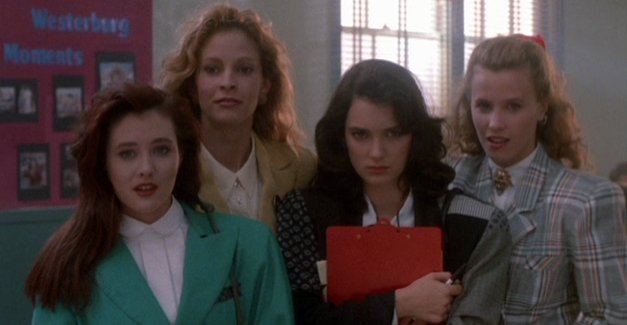 ...then you'd best assume there's more to learn.
After all, Freddie, if it really doesn't matter, why aren't you shooting zooms like you used to?
Yes, my concluding simile was weak. Plenty of people can drive on the road like they would on a track and tires make do make a real difference just the same on road or track. Touché, good sir.
The whole video just smacked of low-brow idiocy; "Who needs focus charts!? They don't mean anything [to me]!" It's like, yeah, no shit, it shows. I just thought it was kinda funny to think of someone sitting there watching the youtube video and pondering to themselves, "Wow! I really can't see a difference between those fancy-pants lenses and that cheap kit lens!" At least for those people, it probably is good advice, they shouldn't waste their money on something more than they'll use.
Edit: Also I just can't help but chortle at his scowling face on the title screen of that video. Did he really charge his client after not showing up?
–
Whole thing makes me crabby. Sorry. First part is the fuckin' Youtubers are going to ruin video. You like how this choad didn't even put on a lav mic? How the whole room was captured on an on-camera stereo R0de? Yeah, that's my industry dying. After all, even Izotope will tell you that if you have one of these:
Why the fuck would you need someone with one of these?
And let's be honest: I'm getting what work I'm getting because nobody could afford these guys, and now they're gone:
And it's just such bullshit. Yes, people will watch your shot-on-iPhone crap. That's because it's all they have. That's because we've splintered shit so much that we're now regarding "things I watch in the palm of my hand while waiting for the bus" as viable models for entertainment.
I got a friend. She's an ADR editor. She doesn't know much about cinematography. But she had the opportunity to shoot her short film, on 35, in northern Italy, on the Cooke anamorphics Vitorio Storaro used to shoot Apocalypse Now. This isn't Vitorio Storaro. This is a semi-talented DP, trying not to use too much film (at $1/second), shooting in the middle of the goddamn day. Who wore it better, my friend the ADR editor or Freddie Wong and his bazillion views?
We're talkin' 30-year-old glass that doesn't work much, somewhere out in bumblefuck nowhere Italy. But we don't make that shit anymore. Why? Because Freddie Wong.
My friends and I used to send each other preposterously glowing reviews of Lego follow focuses.
Problem is, all of /r/filmmakers thinks Lego follow focuses are AWESOME. Why? Because they've never been in a position where the difference between a $4k follow focus and a $12k follow focus is the difference between you getting the shot or not.
And thanks to Freddie Wong, they never will.