Somehow we've embarked on the biggest project in history even though it has no articulable purpose, offers no benefits, and will cost taxpayers more than a good-sized war. Even the builders of the Great Pyramid at Giza could at least explain what it was for. And yet this project has sailed through an otherwise gridlocked system with the effortlessness of a Pentagon budget. Presidents of both parties now make landing on Mars an official goal of US space policy. Even billionaires who made their fortune automating labor on Earth agree that Mars must be artisanally explored by hand.

The whole thing is getting weird.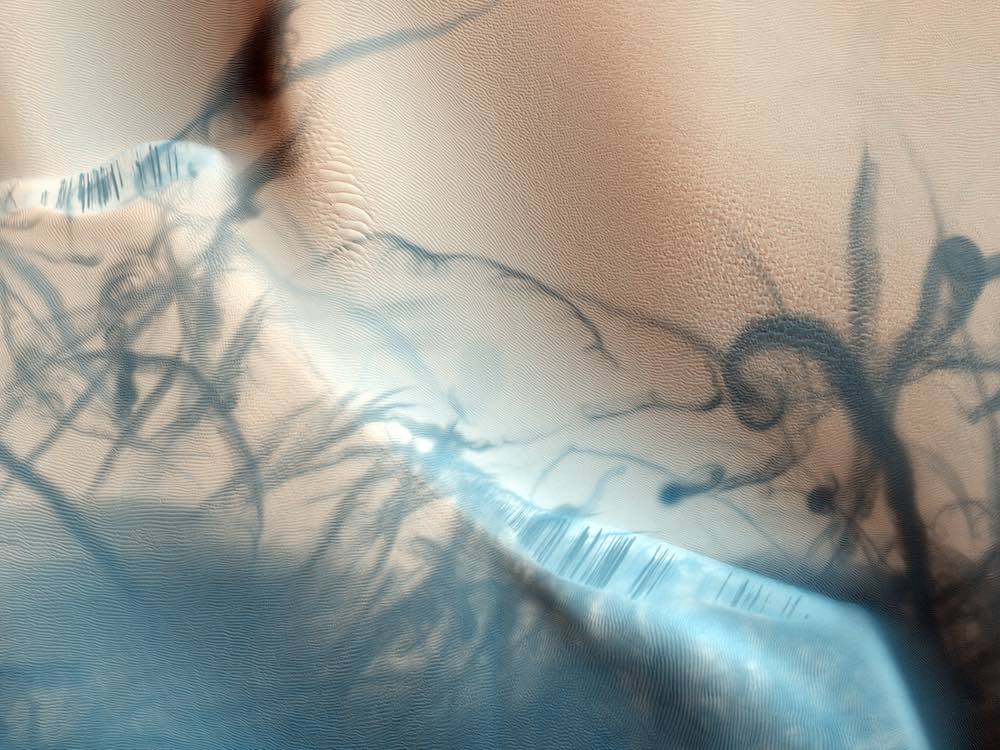 Dust devil tracks on Mars. What causes the dark parallel lines is still unknown. HiRISE, 2009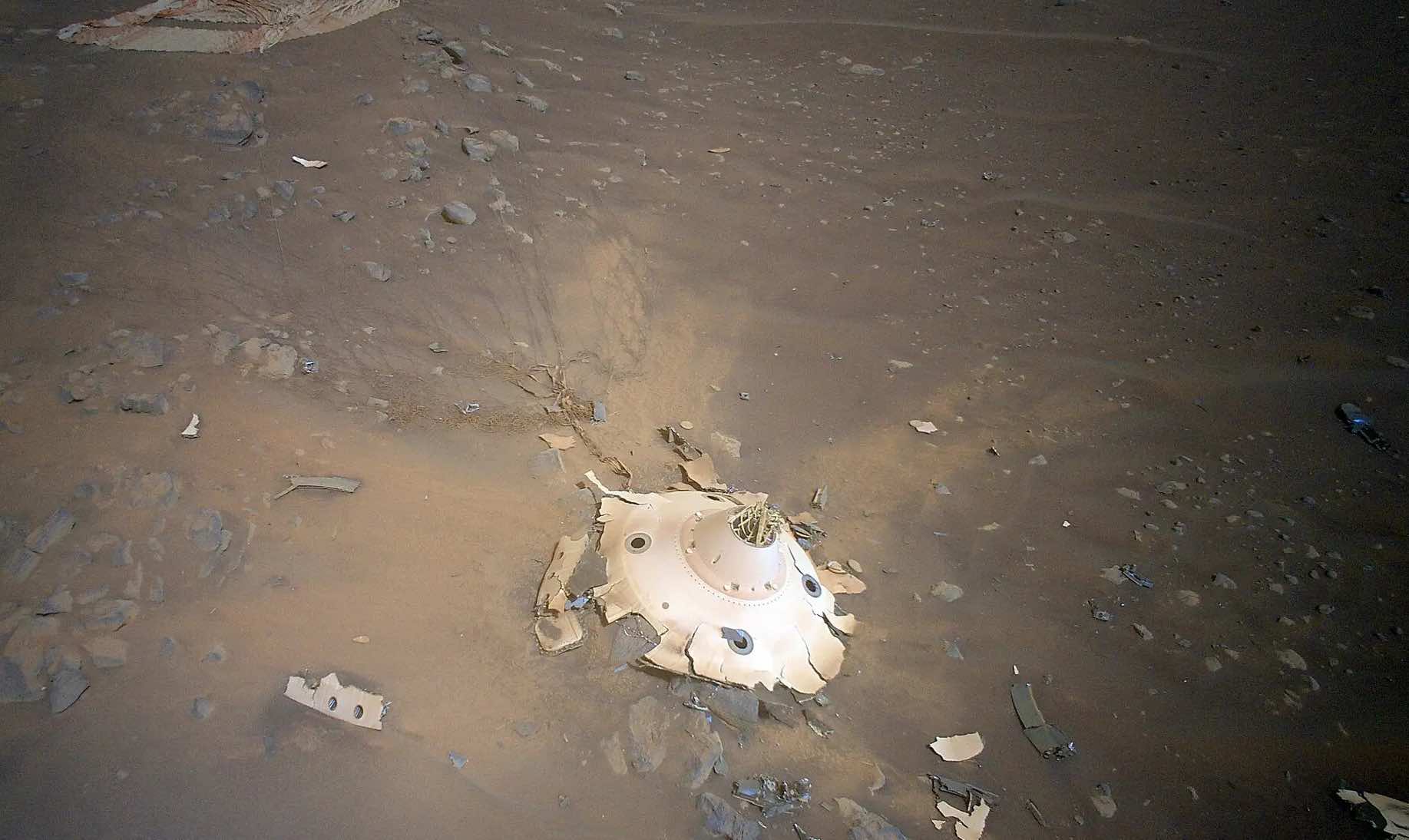 Debris left by the Perserverance landing, photographed in April 2022 by the Insight helicopter.