Well Hubski, it turns out that to get ol' scissortail to show his face, there just has to be a bread posting trend.
I've been holed up at my girlfriend's place for nearly a week now, and I brought my two bread starters with me. I have a regular old rye/wheat sourdough starter and a raisin yeast water starter.
This little guy was made with the yeast water. It works much like a slower active dry yeast, with a very mild and almost-sweet flavor. I used this recipe as a guideline but did a bit of bullshitting on some of the ingredients. Aesthetically it may be my best loaf with this starter so far, and the taste is consistent with my last few.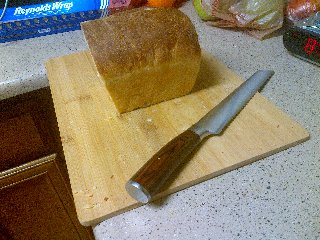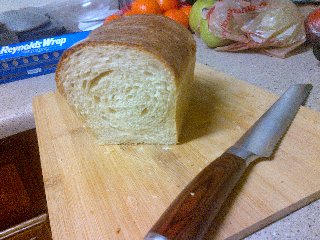 Loving y'all's bread so far, keep it up!! Expect a sourdough from me in a few days.