SOUL-SEARCHING TRIP REPORT: HAWAII
If Hawaii were in Houston, American troops would have shown up, driven off everything the Hawaiians ate, given them blankets treated with plague and then treated with whatever shadow of the former empire was left to relocate them in Grants, NM with the promise of food that would never come. Their descendents would open bingos, sell trinkets and live on the government dole while dealing with domestic abuse, alcoholism and greatly-diminished dreams and life expectancy.
But Hawaii isn't in Houston so American troops showed up and overthrew a sovereign kingdom. They then declared everyone there to be Americans with no particular tribal rights and opened the entire frontier to exploitation by American business interests. Their descendents got no bingos, get no government dole and deal with domestic abuse, alcoholism and greatly-diminished dreams and life expectancy. They're still hella better off than Puerto Ricans, Samoans, Guamanians or Chamorros which says something about American imperialism. Of course, the reason we jumped in 1897 was to keep the Japanese from annexing Japan instead of us so if we hadn't done that, we would have bombed the shit out of Hawaii first and then turned it into Okinawa on steroids.
The Hawaiians that grew up in the shadow of statehood were probably cooler with it because there were still resources to go around back then. The economics of imperialism still left them with a little breathing room. Shit's getting dire, though, and it's getting direst for those with no money and no escape.
Kona for visitors:
Kona for natives: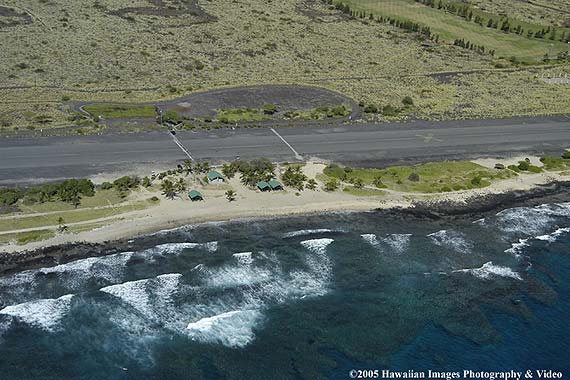 Notice how the sand doesn't quite make it to the ocean? It's a thin layer of imported crushed coral dumptrucked in a thin layer over lava rock next to the airport they don't use anymore.
That metaphor makes me mad and I was just visiting.