As far back as the sixteenth century, Italian philosopher and Dominican friar Giordano Bruno argued that the stars above us were in fact stars surrounded by their own system of planets and they too could be presumed to be inhabited (for why would God go to all the bother to create a world, only to leave it empty?) — a theological position known as "cosmic pluralism." This extension of the Copernican heliocentric model of the solar system that toppled humanity's place at the center of the universe was of course a heresy.
Despite what we think, Everyone always assumed we were not alone... May be thinking we are, is the most interesting approach
Compared to the universe's 13.8-billion-year-old life span so far, 4 billion years for things to kick off hints at how unlikely this may be.

it took 2 billion years between the first emergence of bacterial and archaean life and eukaryotic life (cells with true nuclei), and another billion again before eukaryotes got friendly enough to bunch up into multicellular life.
Basically we are, aren't we?
I mean, you may think it's a long way down the road to the chemist, but that's just peanuts to space.
Ever had problems playing games or talking on skype (or whatever) due to lag?
I'm no space guy but what if the closest intelligent life is so far away that your conversations have 60,000 year lag.
–
I'm a space guy, and you're not going to have a conversation at all with 60,000 year lag, because by the time anybody gets anybody else's second response, that anybody else will be well on their way to send probes or representatives or something. And that 60k year lag is not a far-fetched estimate, you did good, because if the only other life-bearing solar system was on the exact opposite side of the galaxy, but the same distance away from the galactic center, it'd be ~50,000 light years away.
I don't think life is that sparse, and if I were an advanced species that came across humans, I'd leave them alone on principle (please clap). No but if there were an ethical galactic order, I guarantee you that it'd afford some protections to us mudcrabs, currently reveling in our own filth and squalor, until we grow up as a species.
I'm currently considering the idea that "the great filter" may generally do a good job in snuffing out species unable to develop compassion on a planetary scale, so predominantly good guys make it to Type II or III civilizations. Not yet sure I really believe that (or doubt it), but it's still fun to entertain the notion. This "great filter" is directly related to the idea of the Fermi Paradox, which is mentioned in the jacobinmag article.
I saw Ad Astra in theaters (first time at the movies in over a year), and despite the great cinematography and Brad Pitt's typically fantastic performance, it's a no, from me. Apparently it's just really difficult to write a good sci-fi story line.
Please ask me questions to stop me from reading more Fox News articles?
Basically we are, aren't we?
Yes, (No? and yes.)
We are because we have not found anyone else. Should we temper that with a yet? But even if we aren't all there is, can we even know? With our current technology, we can just barely discern the existence of other worlds where other life might exist. We could be, essentially, looking "them" right in the face and not know it.
There are so many possibilities. It could be that we are alone and always will be, or that we are simply one of the first, and all the other intelligent life is a lot like us, barely able to see out but wondering where everyone else is. Or perhaps we are late to the party and everyone else has gone into their boxes, or are hibernating and waiting for the universe to cool down so they can come out and play.
Personally, I think that a lot of the folks who do a lot of the talking about this leave out two key factors that might make contact impossible: light speed as a limit and the accelerating expansion of the universe.
Ad Astra may be among the first films to explicitly place Clarke's lonely cosmos possibility at its heart, but a raft of hard sci-fi films in the last few years, auteur-driven works set in space such as Duncan Jones's Moon, Alfonso Cuarón's Gravity, Christopher Nolan's Interstellar, Ridley Scott's The Martian, and Damien Chazelle's First Man,
It takes a Jacobin Mag to argue that a biopic about Neil Armstrong is science fiction. Or go on a tear about the meaninglessness of "autur-driven works set in space" and skip the fuck over Arrival.
Look- science fiction has never been about alien species, not even vaguely. It's been about aboriginals. Star Trek puts headgear on humans and gives them entirely human emotions; the Hugo- and Nebula-winning shit out there puts headgear on human civilization and takes it all back to colonialism every.single.time. What's stupid is this is a think-piece about brooding, lonely sci fi that doesn't so much as name-check Solaris, one of the few books that actually deals with an alien so alien that we can't find common ground.
And let's be honest. If you open with a title card saying "It is the near future, 'a time of hope and conflict,'" your critique isn't philosophy, your critique is sci fi.
–
Arrival grossed less than half of the other in the list. So the argument still hold: Sci fi now, mostly are without aliens
  Since I'm on Arrival, it's bit for bit taken from a short story from F.Herbert (beside the twist end). Remember the worst part of the movie?  The army guy trying to blow the alien.... Yeah me neither. It's a weak plot. It's also weak in F.Herbert story. But it's proof, they ripped the original material without elevating it much
Since I'm on F. Herbert. The "Whipping star" book is about weird alien : stars (sound like Solaris, but it's not). You might also enjoy reading his short stories with aliens
–
Sci fi now, mostly are without aliens
For the record: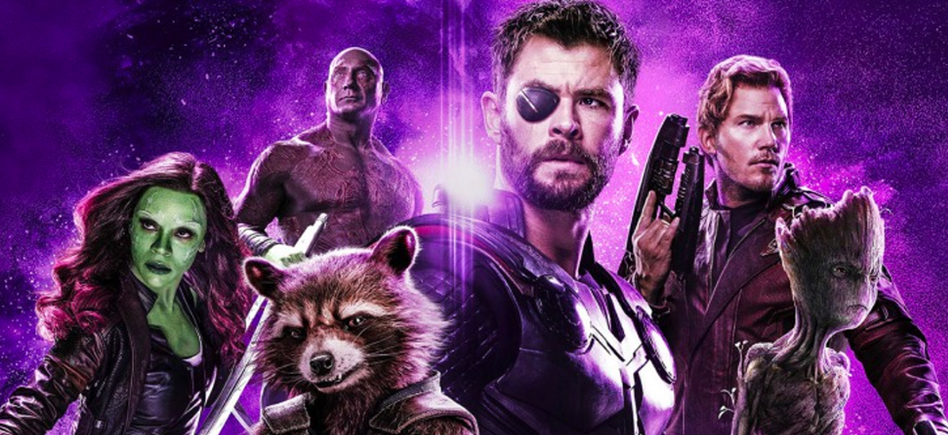 It's not that sci fi is without aliens. It's that most of sci fi these days is so absurd that you don't recognize it's sci fi.
I remember the halcyon days when Star Wars was finally ending and maybe we'd get back to serious sci fi again. And granted: that space gave us Arrival, Passengers, Interstellar, etc. But it also gave us an endless sea of fuckin' superheroes.
Casting a penny into this awesome thread:
If it's only us... It casts us humans not merely as one sentient species among billions, but as the sole way in which the universe became aware of itself. It is the story of the universe becoming conscious through us.
Despite being in the camp thinking there's life out there, I adore this quote.
I've loved reading all the comments on this, and the mathematical geekitude, but I had another thought about the idea of us being alone: What if the universe is just far more malicious to life than we thought?
We are a tiny little solar system in one arm of one moderately-sized galaxy. And our little planet in our little solar system has already had at least one extinction-level event caused by an asteroid.
Recently, as our sensors have gotten better, we have seen not one, but two different extra-solar objects entering our system (RAMA I and RAMA II, according to kleinbl00), and I guarantee you that the first objects didn't just happen to show up when we build sensors strong enough to detect them... they've been whistling through our airspace (erm... space-space?) since forever.
What if there is just so much shit flying around and crashing into each other, that life only has the luxury of time to develop, out here in our distant suburbs; in areas that are protected in some way from the primary debris flying out of the chaotic center of our Universe?
Sure, the math says that there SHOULD be a gajillion planets out there that are habitable for things we would recognize as "life". But the practicalities of having a habitable environment, undisturbed and stable for long enough to develop intelligent human-equitable life, is a vanishingly small occurrence?
Think Seveneves but on a galactic scale, rather than a planetary one...
Hmmm....
–
Before there was Seveneves there was Lucifer's Hammer and before there was Lucifer's Hammer there was Rendezvous with Rama and before there was Rendezvous with Rama there was When Worlds Collide and really if you go back to the dawn of astronomy it's always about "the universe is just far more malicious to life than we thought." It's kind of like the whole "what if AI is evil" trope - I mean, fuckoff with that shit the first use of artificial intelligence was in RUR which was not only the first book about robots, it was literally about a robot uprising.
Your discussion is literally FsubC ("the fraction of civilizations that develop a technology that releases detectable signs of their existence into space") and L ("the length of time for which such civilizations release detectable signals into space") in the Drake Equation, the veracity of which is handled eloquently in this xkcd comic.
It's not entirely fair to pick on the Drake Equation as being six stacked bullshit factors we cannot begin to approximate. At the time he wrote it, those bullshit factors were complete unknowns and the intervening decades have not done much to fill in the blanks. We've got an n of one here - exactly one inhabited planet capable of transmitting into the void. But if we look at that n's historical record:
- Ordovician extinction, 439m years ago
- Devonian extinction, 364m years ago
- Permian extinction, 251m years ago
- Triassic extinction, 200m years ago
- K-T extinction, 61m years ago
That's an average of one extinction-level event every 94 million years. That's fifteen times as long as it took us to go from "walking erect" to "arguing about the Drake equation on the Internet." Fuckin' the discovery of radio waves is new enough that we have footage of their discoverer:
So. Presume that Earth is an outlier with radically infrequent bombardment. How radical?
Lascaux is probably less than 20,000 years old. So. From cave paintings to 4chan in 20,000 years. Leave everything else the same - don't give anyone a faster metabolism, don't give anyone better or worse socialization, don't give anyone any advantage or disadvantage beyond what we're looking at, and that 20,000 year period happens 4700 times, on average, between every extinction.
Is the center of the galaxy 4700 times more hostile than the limbs? I'd think we'd see astronomical evidence of that.
–
From cave paintings to 4chan in 20k years... that's an excellent way to look at it, and makes it easier to wrap your mind around the timelines it can take a civilization to get from milestone to milestone.
It's hard to conceive of the times and distances we are talking about here. Having a practical timeframe to think of, at least gives you a handhold to grab on to, as you slide down the infinite mountain of numbers...
And ooli makes a good point about intelligence. I know the Drake Equation has thought of that, but breaking it down into layman-understandable pieces is a valuable exercise for me.
On the other hand, Arthropods in 500m years never managed to create 4chan
Dinosaur in their 40m years span didn't get a radio wave out
Mammal in 200m years only managed to get some primate out, 100m years ago, any extinction event in that time frame, and Adios 4chan, Telescope, and bipedal walk
Not only the step from life to multi-cellular life took 4 billions years (1/4 of the universe life). But even after that the progression to intelligence life was long: In all the species around in the past 500m years, intelligence is a fluke.. we're still waiting for its 2nd coming. And Dolphins are more dumb than they look
user-inactivated
· 1002 days ago ·
link
·
We're not alone. I am sure. Just see how amazing this world is. Look at little bit closer at the crawling bug, think about the power of the Earth, i.e. its core and surrounding layers, how powerful everything are. Look at the sky, sun,l forest and mountains. Finally look at the space, it is magical, endless, mysterious. We still can only guess who, why and how created this. Everything is bigger and deeper than it seems.
I would suggest you to watch french movie "La Belle Verte (1996)" It's like a guide to the life out of the Earth.