We're 3 years into the 30 year ARM with a credit union that adjusts every 5 years at a consistently reasonable rate (not max every time). Thanks to a few windfalls and moving from a real estate boomtown to a real estate mehtown, we've already managed to pay off about 1/5 of the mortgage, I just keep putting money into it. My 401k is stocked and has a steady flow, we have a stock portfolio, and I just can't think of a better way to diversify, so I guess house it is.
The bot thing is interesting. It gives me a lot to think about. I work for an ecommerce software company that makes a nifty bot for sellers. It looks at a product, finds that product for sales on amazon, and sells it for a penny less. This ensures our sellers are the ones that you're buying from. A lot of people use these pricing bots and they compete all the time to the benefit of the consumer. The problem comes not from the bots, but from the person that thinks they know what they're doing on setup. They forget to put a minimum, or to put in noncompete clauses with known "price cheats" and this will cause the market for that item to flash crash. It usually resolves itself quickly, but it costs the sellers a lot of money and, if they really bugger it up, it can put them out of business. It's kind of scary thinking the same basic premise is our economic underpinning.
ARMs scare me on principle, but I cannot make a rational argument that interest rates are going to be rising any time soon. I don't even really remember the '70s; really, I would say if it's working for you keep on keepin' on. I understand that ARMs are the norm in Canada.
If you have ready cash in the 401(k) and an interest in keeping things agile, I've been rolling over 90-day CDs. It allows me to make a little cash with zero risk while also saying "well I don't think I'll need to buy anything for three months, anyway" and then forgetting about it.
Your bot is on point. 85% of trades in the public market are bots... but we don't even know about the dark pools.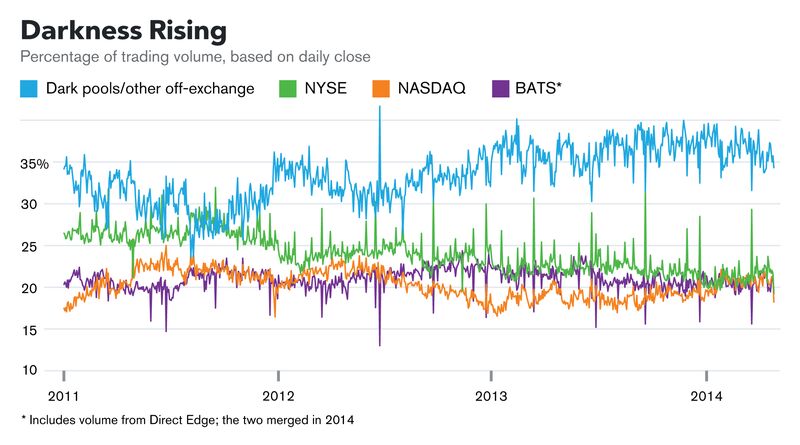 You know what calms people down? The Run Lola Run soundtrack. So let's use that to look at 500 milliseconds of dark pool trading... in a single stock... in a single dark pool... in 2011.
Rhetorical question: what real world information could they act on if they had the ability? Those are bots making three and four bid/ask combos per millisecond. How much do you think the inherent value of any given equity changes in 0.001s?