I've lived in my condo for over eleven years. It has pros and cons, and I think most of the cons could be addressed by moving to a house. A house would gain me some distance from neighbors, a bit more flexibility to do as I please with the building, and a little more space.
But the big pro with the condo is simplicity. I can go away for a week, and the only thing I do is schedule a cat sitter and stop my mail. Lawn care, snow removal, major maintenance is all done by the association, so if I'm not home, it has no impact. Even when I'm home, my weekly routine is if it's nice after work I can go for a run. I don't need to get home to mow a lawn or trim hedges.
My question for all of you is how much work is it owning your own home? Am I over thinking it, or does it really take a fair amount of time very regularly?
I bought a house when I was 18. Got it for 20k right after the housing crash. Paid for it with student loans since the bank wouldn't give me a mortgage. In hindsight this was probably a risky move but it worked out since I was able to sell it for 85k after graduating. They'll let you take out as much money as you want with student loans. I think they were disappointed that I was able to pay everything back right away, kept trying to tell me that it was a bad decision financially. Strictly speaking, it was. Maybe you can make more money if you let yourself float some debt, but money ain't worth your freedom (in my opinion).
Anyway, I spent the summer between my freshman and sophomore years of college fixing the place up a bit. Sank another 15k of loan money into it there. Neighbor was a roofer, and I helped him replace the rotten rafters and reshingle at a discount. I got some concrete and patched the foundation where it needed it. Kitchen walls were basically mush thanks to leaky pipes, but my uncle's a plumber so we redid all the pipes and put in a second bathroom. Then it was just new cabinets and appliances for the kitchen after some drywall/spackle/paint where needed. When the summer ended I rented out the other rooms (3bed/2bath) to some friends to help with future expenses.
But the problems seemed to never end. One of my friend/tenants wanted to run an ethernet cable to his room a few months in. Prissy liberal northerner who don't think wifi is good enough. So we climb up into the attic with a drill to thread one through the wall. While crawling around, I get the fucking shit shocked out of me and ended up putting a dent in the drywall of the ceiling. There was a live wire just hanging out up there. At which point it became prudent to try and trace down any other electrical issues. Fortunately, we left enough access points in the walls where we were too lazy to drywall (behind the bathroom mirror, in the bedroom closets, basically the whole room with the air handler). It's way easier to just get some access plates and screw them into place instead of doing the full 9 yards of drywall repair. Also makes your life easier for future efforts.
One of the windows ended up getting a bit of a leak, too. Went to plug in my phone one night and my hand just went right through the wall to the outside. While repairing that, I found the beginnings of a termite infestation. Fortunately only the beginnings. Had to get the whole place treated. Thank god we made those access points in the walls.
Place also had a crawl space at one point, but a former owner buried the access point. Apparently the place flooded, and rather than pump out the water they just buried it and sealed the water down there. Concrete foundation was above the crawl space, and post-burial expansion is probably what had caused the original problems with that. House must've been moved at one point, foundation and all, and just put down on top of that hole. Found out about it when a gator dug out the old entrance and moved in. It just saw a nice, secluded pond across the street from the main waterway with a driveway right outside to sunbathe on. I never knew how loud a gator was until I had one living under my bed. Things fucking stink too. Tasted pretty good.
I could go on. I had that place for three years. Sometimes, it wouldn't need much work beyond mowing the lawn and cleaning and shit. But once or twice a year, that place ate up a few weeks to a month of my life. Was sad to hear the whole neighborhood pretty much came down during Irma. Old Florida neighborhood of wooden houses: only lasted that long by luck.
Crazy shit happens all the time in the world. If you own and are responsible for a part of it, it can take you on a fun and crazy ride. Make sure you're ready before claiming responsibility. If you want to own something, you've gotta make it a part of you and give it the care it needs. Don't just treat it as a way to make or save money, and don't leave shit as someone else's problems. Insurance companies are just there to let you pass the buck and not feel guilty or repair it yourself good and proper. Dive in and make that house and land a part of your being and it will be worth it. Otherwise, when the shit hits the fan you'll just see yourself as a victim and try to duck out.
If you don't want responsibility: rent. If you want to make a part of the world an extension of yourself: own. If you don't think you're ready to truly meld with a piece of the Earth, you have no business leading it on or playing make believe. Taking care of your place on this planet is a sacred duty that deserves no compromise. If y'all'r the kind of fucker that'll be fine with just letting others take care of your life for y'all, you ain't the kind of person that deserves to take care of this planet.
tl;dr: the Earth is a tender lover. This is a wonderful thing with the proper care and attention, but also easy to abuse and take advantage of. Be aware of this if you want join with a piece of her.
Just my thoughts on the matter.
I get home after work, pull a gravity chair out of the shed I built, place it on the lawn I mowed, under the huge Douglas Fir tree I love, and I chill with two fingers of whisky from my liquor cabinet.
And I just sit there.
I look around at my yard. I watch the sun set over Puget Sound and the Olympic Mountain Range. I watch the bees work the flowers and vegetable plants my wife and I plant with the best intentions. Two squirrels are taking chestnuts from my neighbor's tree, running along my fence, and burying them in the yards around me. (Not many in my yard: My dog makes sure the squirrels don't spend much time on the ground in my yard.)
Sometimes the neighbor's kid will have her friends over, and they squeal like pre-teen girls on a trampoline... because they are pre-teen girls on a trampoline.
Now that I own a house, pretty much every time I go over to my parents house, they ask me to bring my tools as well... there's always a painting that needs to be hung, or a door that isn't closing right. And since I have already fixed all those things in my house, at one time or another, they think I'm a genius, and can fix any problem they have, too.
Big picture, I have the benefits - personal and financial - of being "settled". And it is wonderful. I never thought I would own my own home again, and that I would rent for the rest of my life. But things changed. And I am now a homeowner again. The relief of being my own landlord is inexpressible. It's amazing.
How much work is it owning your own car? If it's a brand-new Honda, not a lot. You still have to take it to the dealership every now and then but by and large you're a passenger with autonomy. If it's a '74 E-jag V-12, on the other hand, you're talking about advanced ownership. British electrical systems are not only poorly designed, they're poorly constructed. Weatherproofing wasn't great new and hasn't improved with age. The carburetors dislike being synchronized and what gaskets they started life with have been replaced a dozen times. BUT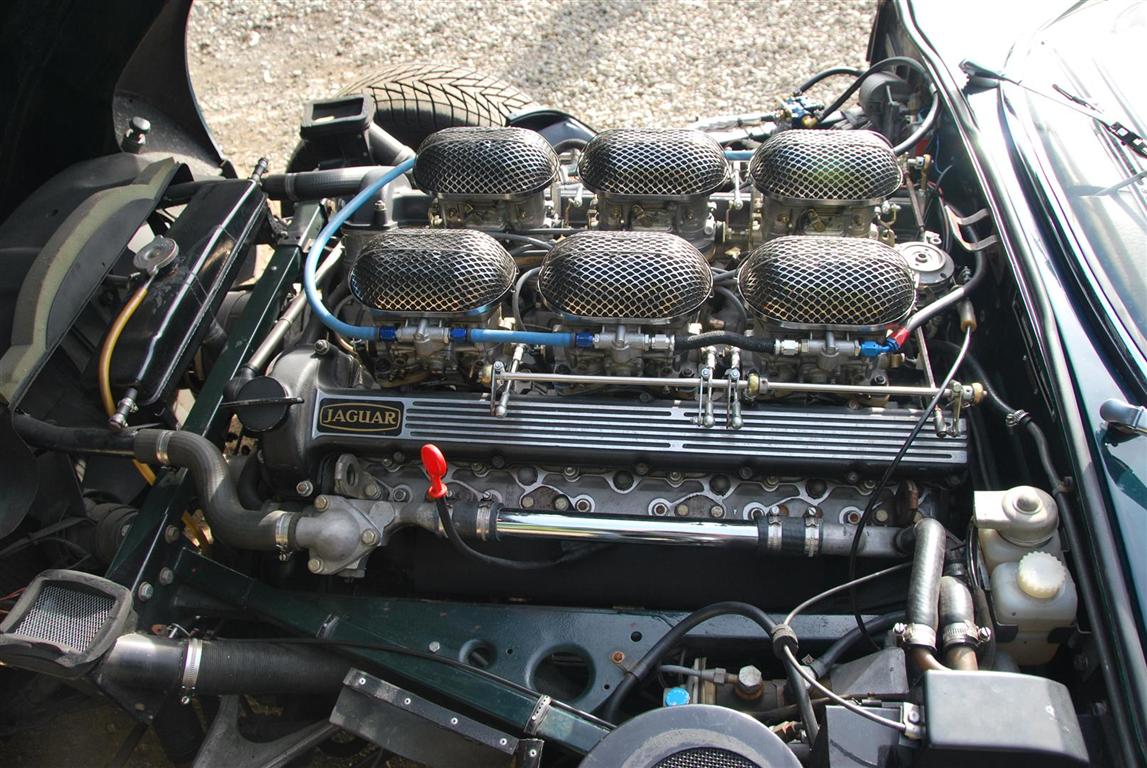 I mean, that's pretty dope.
b_b hates lawns. I also hate lawns, but I bought a push mower and I hate them less. I also know my kid loves them. I also know it's tough to grow potatoes in a condo. I also love being able to rock the fuck out when my wife isn't home and goddamn it, I love that I planted hostas last year.
Newer houses have fewer problems than older houses. Tract houses have fewer problems than custom architecturals. I'll say this: most basic home maintenance can be accomplished with very little training and it's empowering to do it yourself. I'll also say that it sucks eating a hot water heater but then, you get that with a condo too. And hey - older condos have higher repair costs, too. Really, the difference is you have to figure out what to do and how to do it rather than just writing a bigger check one month to the HOA.
–
The skills you learn when taking care of yourself are often worth the time and energy put in. When you put in the work to repair your home while under stress, you bond with it. You begin to know your home very intimately. You learn not just how your own home works, but how every building works. You get a better appreciation for the world around you, and the work that others put in to maintaining it.
It can be time consuming, but whether you bond with a car, home, or computer, it's worth doing it with something once. The more things you understand on this level, the more diverse your skillset becomes and the better you become at problem solving.
And the more aware you become of the world around you. Blue collar intuition and awareness. It's a trip.
I'll say this: most basic home maintenance can be accomplished with very little training and it's empowering to do it yourself. I'll also say that it sucks eating a hot water heater
I think I can manage eating an occasional hot water heater. And basic maintenance doesn't sound too bad. Mowing lawns does, but b_b's point about making the landscaping simple is a good one.
There are electric lawn mowers. That doesn't seem so bad.
–
–
How old is your house? The area I like, both for location and price, has a lot of homes built in the '30s through the '50s. That doesn't necessarily turn me off, but it's one more thing to gauge.
–
We have a good'n'proper mid-century modern built in '59. Teak ceiling, mahogany trim, oak floors, whole nine yards. I can fault nothing about its construction; the idiosyncrasies of the house are wholly related to relocating the hot water heater to where the furnace lives so that we could have a dishwasher (it used to be under the counter next to the stove) and then converting that furnace from fuel oil to natural gas.
Having been an architectural consultant for half a decade, having contractors in the family and having a sister who used to be a buyer for Quadrant Homes, I can say that I would happily buy anything built from 1900 to about '93. '94 or so they started cutting corners like crazy. New-built tract homes are junk. Buddy of mine rehabbed through the '90s and quit about '06; he said back in '09 that it was silly to worry about all the excess inventory created prior to the last bust because if you don't maintain all those modern houses they'll sink back into the mud within six months.
Depends on the size of house, how well it was maintained and how old it is. Big house means more maintenance and more cost. Older house same deal. On some older houses in cheaper areas the math is really bad on house repairs in the sense that you can easily pay more for repairs then the value of the property. Maintenance cost will be large function of rebuilding cost so keep that in mind
When my wife and I got together, she insisted on buying a house, forcing me out of the condo life. A house is cool in a lot of ways, but I put a hard condition on it that I was never going to mow the lawn. We have a guy that does it for $30/mow; it's a decent deal considering we have half an acre, which would take me probably an hour or slightly more to do on my own. Fuck all that shit. Lawn guy is well worth it. I outsource a few other things, too, because I'm 100% unwilling to give up weekends in service of spinning the wheels.
The upside of buying a house is getting to do whatever you want. For example, I just remodeled most of the upstairs, which would require permits and approvals to do in any condo. Your house is yours to do with what you please, and that is fun if you're inclined to break/fix/make stuff (as I would expect an engineer to do).
Like everything, there's ups and downs, but on the balance I like owning a house a lot more than I thought I would. Being physically separated from neighbors turns out to mean a lot more than I thought it would (e.g. loud music at night, not being careful and conscious all the time, etc.). That the best thing. Don't plant a lot of landscaping that takes time, and you'll be golden.
–
Thank you! Your experience sounds a lot like what I'm picturing for myself for moving to a house from a condo. I'm definitely imagining things I'd like to do to my own home, and while I'm not the handiest person in the world, I'm willing to learn and try.
Being physically separated from neighbors turns out to mean a lot more than I thought it would (e.g. loud music at night, not being careful and conscious all the time, etc.). That the best thing.
And thank you for this. It isn't that I have any actual problem with my neighbors, but I think I'd enjoy the separation. If you did, I probably will, too. It's even the little things like flushing the toilet at 3 am. It sounds mentally easier to not have to think about it.
tutorial
19vVrqzbbLFKJL7ta9dvR7zX7uk6hdTWwU