This doesn't seem like a "you can totally investigate that because I've successfully swept billions of dollars in laundered money under the rug without a trace" move, it's more like a "no, seriously, don't investigate that, because then I'd be totally screwed" kinda move.
I predict that Trump will try to fire Mueller within three weeks. That should be enough time for indications that Mueller has begun looking into Trump's finances to come to light.
The other big story of the day, stemming from the same interview. When listening to the audio myself, it immediately struck me as strange that Trump equates Sessions's recusal from the Russia probe with Sessions "not doing his job". It's like helping Trump deal with the heat from Russia-related inquiries was the one thing Trump expected Sessions to do.
My apologies for continuing to post Trump-Russia content here, but I'll never quench my thirst to see this man imprisoned.
Edit: holy shit, it took less than a day for Mueller to announce that you're gooddamn right he's looking into Trump's finances.
Trump's statement about investigating the family finances being a red line is the kind of statement that simply strengthens the "obstruction of justice" case against Trump.
In fairness, NYT were a bit naughty because they were the ones who asked whether that would be a red line (which Trump confirmed), and an hour after releasing the Trump interview they released their article about Deutsche Bank sending documentation to Mueller.
As to the alleged conflicts of interests Trump claims Mueller has, Shaub (until this week head of the Government Ethics) was on MSNBC yesterday saying that none of the issues raised by Trump represent a conflict of interest.
What's also interesting is that through the interview Trump essentially attacked every person in charge of the Russia investigation - Comey, Mueller, Rosenstein and Sessions. Even at a time when the failed health care bill lead the news, Trump's obsession remains with the investigation. He sure looks like a man keen to cover up dirty affairs!
It is honestly amazing that his lawyers allowed Trump to give the interview to the New York Times.
PS: I'm new to Hubski, but certainly share your interest in this story!
–
He sure looks like a man keen to cover up dirty affairs!
Maybe. But he's also someone who is desperately jealous of his own image. So it's not about covering up dirt to avoid punishment, because I think he sees himself as entitled to do whatever he wants without consequences. It's more that people use this as a way to say bad things about him, which he absolutely cannot stand.
It's a damn shame, playing Walter White when you aren't smart enough.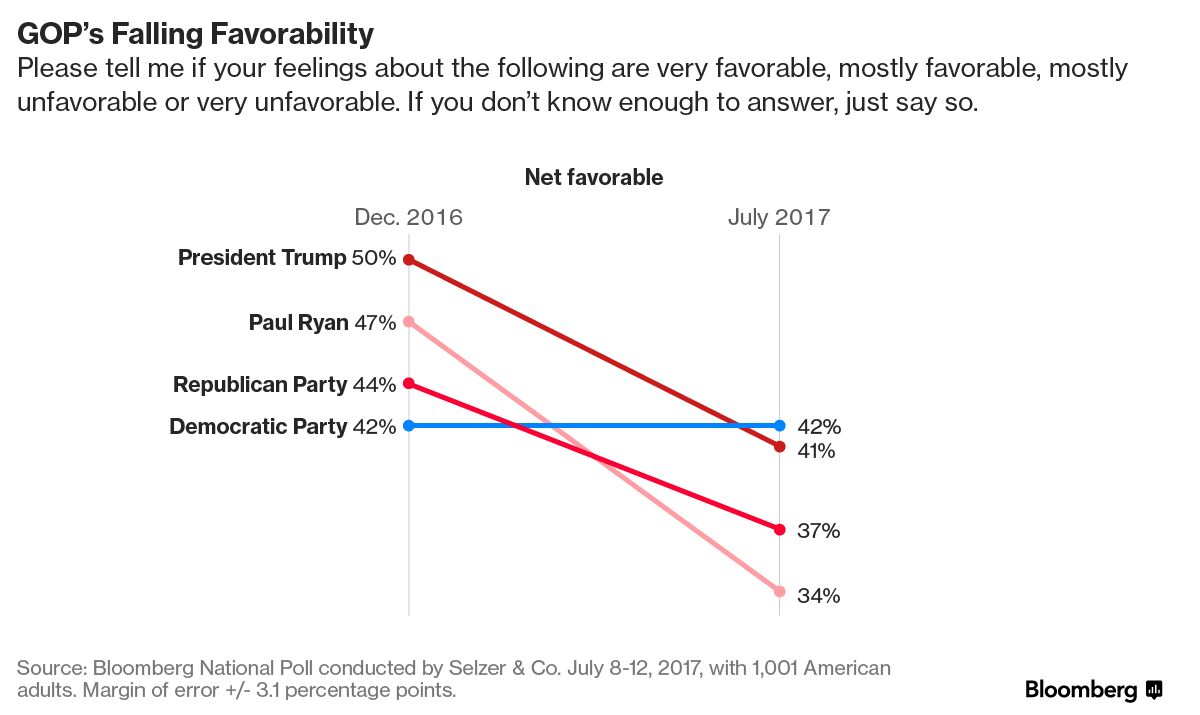 We'll call it the E/A ratio - Eagle/Albatross, as to whether he's lifting you higher or hanging dead off your neck. All the political machinations in the world don't matter except for the E/A ratio: at some point, the Republican Congress may determine that their goals and needs are better served by scuttling this mutherfucker.
John Kenneth Galbraith made an exceptional observation in The Crash - The Fed knew things were bad, knew things could get worse, and did very little about it because they faced a choice. They could act to curb the market and have everyone know they were responsible for stopping the music, or they could sit on their hands and have everyone wonder if they could have done more to stop it.
So they sat on their hands.
Paul Volcker was pilloried for the better part of two decades for the inflation rates of the '70s. It's only as Japan's lost decade stretches into its third decade that we've started talking about him without spitting immediately after. How many Congresscritters cheered us into the Iraq War despite their misgivings? It's so much easier being wrong together than right alone.
–
A very interesting graph. I would almost say "poor Paul Ryan", but can't quite bring myself to it.
Paul Ryan seems to be one of those guys who "Before we used to describe him as young and promising. Now we just describe him as young."
The question the Republicans must be asking themselves though is whether breaking with Trump will sink them even further or whether it will enable them to retake some of their lost ground. The fact that Trump is more popular among their voters than the party per se could indicate the former.
> It's so much easier being wrong together than right alone.
Well said. One of my deepest frustrations with all the elected republicans is that none of them seem to internalize the key role of the offices they have been elected for: to lead the nation. Any leadership role requires the courage to do what is right, even if it hurts you as an individual, giving priority to the nation (or the corporation if in business, or the cause if an NGO, etc).
–
Because of gerrymandering and the political structure of the United States, Republicans have more to fear from a primary challenge on their right flank than they do from a general challenge on their left. It wasn't Democrats that took out John Boehner, it was Republicans.
At some point we'll reach a point where not even the PACs will support this shit, but right now we've got a Republican Senate seriously debating the idea of denying healthcare to 33 million people just so they can get a "win" and make their moneymasters happy. We have an attorney general going balls deep into civil forfeiture. We have a climate change denialist in charge of the EPA and we have a key voting rights suppressionist on a special White House council.
I think this doesn't stop this side of stacked bodies.
–
Your reference to the PAC's reminded me of the story I read today of long-time GOP donor Mike Fernandez.
Apparently he left the Republican Party end 2016 due to Trump, and recently a Republican fund raiser made the mistake of asking for a contribution, at which point he replied:
"All the Republicans who hide behind the flag and hide behind the church, they don't have the f------ balls to do what it takes. [...] I am out of the political process. Too disgusted, too expensive, too supportive of ego maniacs whose words have the value of quicksand," he wrote in an email to a Republican fundraiser seeking political contributions.
The cracks are starting to show.
–
I sincerely hope you're right. So far they've lost George Will and Joe Scarborough and I guess Hannity isn't getting the Buckley Award because Chris Buckley said something along the lines of are you fucking kidding me my dad is spinning in his grave.
But I'm not sure how much of the current posse is driven by opportunism vs. idealism. I think opportunism is heavily represented.
tutorial
19vVrqzbbLFKJL7ta9dvR7zX7uk6hdTWwU