AnSionnachRua: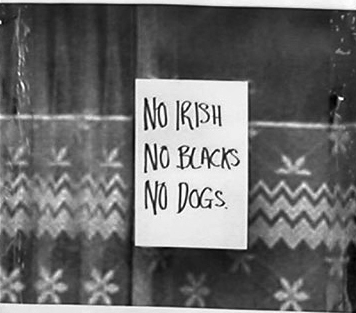 It's interesting that Irish people went from being hated in the States to being​ loved, alright. There'll be plenty of yanks in Dublin today celebrating their Irish heritage.
What's alarming, too, is our own lack of memory; though some concerns are intelligible, in Ireland people forget that those coming to our island are just like we were not so long ago.
Actually I find the Irish question interesting in the context of current concerns about racism (which, incidentally, tends to be dominated by American problems that are quite different to the European situation). To a certain extent it problematises crude black-and-white thinking.